Even the Black Panther Has a View for the Trump-Kim Summit
(Bloomberg) -- Or so says South Korea's Kim Dong-yeon, the country's finance minister and deputy prime minister.
Kim rounded out a speech during a visit to Tokyo on Monday by urging U.S. President Donald Trump and North Korean leader Kim Jong Un to heed the words of the Black Panther from this year's hit movie of the same name: The wise build bridges, while the foolish build barriers.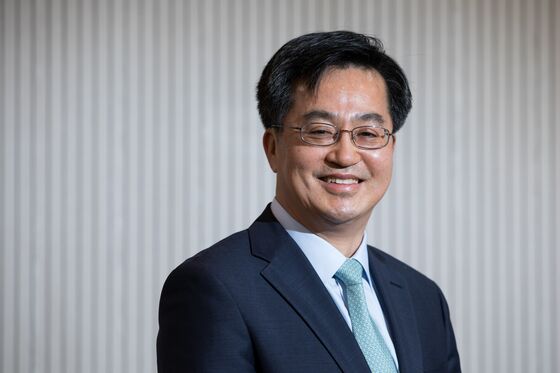 Kim said there have been various signs of change between South and North Korea, and that the doors are opening up. There are options for creating positive economic impacts, and opportunities will arise if bridges are built, he said.
One possibility is for South Korea, China and Japan to create a fund to help development in North Korea, according to Kim.
Asia must make wise decisions, he added. Kim still struck a note of caution, advising that the situation must be watched calmly and closely.
Under South Korean President Moon Jae-in, the country has taken a much more conciliatory attitude toward North Korea than recent administrations in Seoul, even at times when others including the U.S. have heightened hawkish rhetoric.