Putin's Lonely Quest for Friends and Influence
(Bloomberg) -- Vladimir Putin's trying hard to show he doesn't lack friends, even as Russia labors under the impact of international sanctions and U.S. President Donald Trump's agenda.
Austrian leaders offered warm words but little else when the Russian president visited Vienna yesterday. They made clear Austria won't break ranks over European Union penalties regarding the Ukrainian conflict when it assumes the EU presidency in July.
Putin also meets with President Xi Jinping in China this week to discuss North Korea and the Iranian nuclear accord. It's Xi, not Putin, who has most influence over Kim Jong Un before next week's historic meeting with Trump. Russia's reduced to a marginal player in the drama.
While Putin and EU leaders want to save the Iranian deal abandoned by Trump, he can offer little to counter the prospect of U.S. sanctions threatening European companies that do business with Tehran.
As Bloomberg Opinion's Leonid Bershidsky argues, Trump's contempt for European allies on trade, Iran and climate change ought to offer Russia a unique chance to forge closer EU ties. Instead, Putin's autocratic leadership is the obstacle to any such realignment. The Kremlin, of course, thinks he's just the man to pull that off.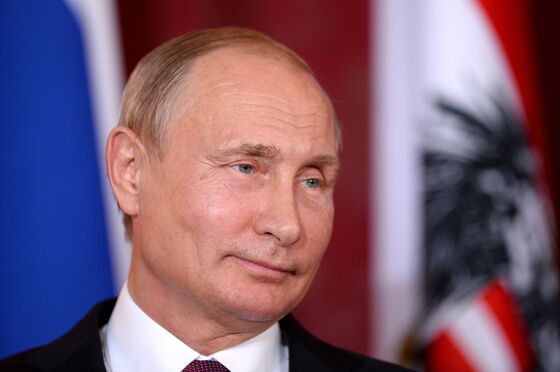 Lowering expectations | The White House is seeking to put the onus on Kim Jong Un to make next week's Singapore summit a success, urging the North Korean leader to accept a denuclearization timetable and advising Trump to offer no concessions, Jennifer Jacobs reports. The high-stakes summit — set for Tuesday at the Capella Hotel on the resort island of Sentosa — could last as long as two days — or just minutes.
Trade war dangers | The U.S. and China continued to haggle over a deal to fend off a trade war. Beijing offered to boost purchases of American goods like coal and farm products, while the Trump administration was finalizing a plan to allow China's ZTE to resume purchases from U.S. suppliers. The U.S. has set a mid-June deadline for tariffs on Chinese goods, a move Beijing has said would spark retaliation and cancel out previous commitments.

Midterm watch:
U.S. voters in eight states picked their candidates for the House and Senate, with Democrats targeting 10 Republican-held seats in California and New Jersey that represent a significant chunk of the 23 they need to capture control of the house.
Democrats appeared to escape unscathed from California's "jungle" primary system that pits all the candidates, regardless of party, against each other on the same ballot, with the top two heading for the general election. They were particularly at risk after fielding a flurry of hopefuls for the same congressional seats.
Women also made big gains.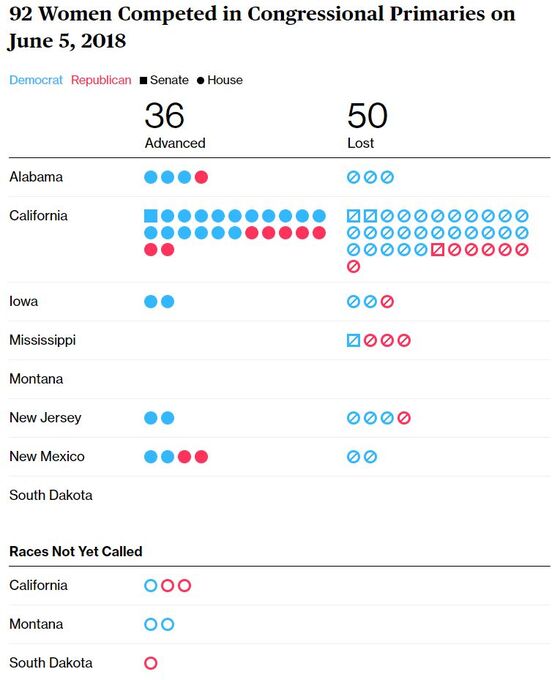 The Brexit show | In a stealthy plot twist overnight, the U.K.'s main opposition party proposed a plan to effectively stay in the European Union's single market. It's all coming to a head with Prime Minister Theresa May's mammoth Brexit bill returning to Parliament with lots of potentially game-changing amendments, including one from Labour.
Quite a hangover | Italian bonds tumbled for a second day after populist Premier Giuseppe Conte, a law professor with no political experience, promised more state spending and tax cuts in a program that could challenge fiscal regulations binding the euro. Conte won a confidence vote in the Senate yesterday, and is due to win another in the lower house today. Expect markets to stay jittery.
Ethiopian dawn | The move to open up the state-owned telecommunications company and airline to foreign investors yesterday is the latest in a series of quick-fire reforms in the nation of 100 million people. Since Prime Minister Abiy Ahmed took office in April, his ruling party has lifted a state of emergency, curbed the military's role in construction and vowed to make peace with neighboring long-time foe Eritrea.
And finally... "It was showbiz and everybody enjoyed it," Phillipine President Rodrigo Duterte said of publicly kissing a female supporter on the lips on stage in Seoul. His actions have been condemned by advocacy group Gabriela as "disgusting theatrics" by a "misogynist president." Duterte also warned of "radical changes" in the coming days to maintain security and governance, hinting he may use emergency powers.