Tabellini Is Said to Be Close to Italy Finance Minister Post
(Bloomberg) -- Italian economist Guido Tabellini is said to be premier-designate Carlo Cottarelli's choice for finance minister in the new government, people familiar with the matter said Tuesday.
Tabellini, 62, has been professor of economics since 1994 at Milan's Bocconi University, where he was rector from November 2008 to September 2012, according to his online resume. His areas of expertise are macroeconomics and monetary policy.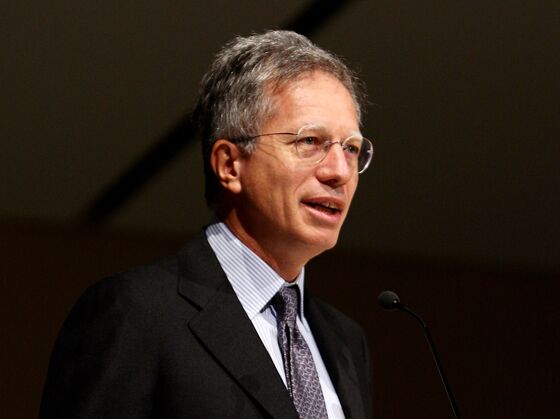 Cottarelli, tapped by President Sergio Mattarella to form a government, is due to present the president with a list of proposed ministers at 4:30 p.m. Rome time on Tuesday.
That government, which could be sworn in as early as Wednesday, is unlikely to survive subsequent parliamentary votes of confidence, meaning Italy will likely move to new elections after the summer.
After the populist League and Five Star Movement's effort to form a government fell apart Sunday on President Sergio Mattarella's veto of their proposed finance minister, Paolo Savona, for his expressed views on a potential Italian exit from the euro, Tabellini's comments on the subject are now being scrutinized by Italian politicians and media outlets.
Tabellini said in a 2014 speech that if there is a new financial crisis, the "preferred alternative, if there is no other choice, would be a euro exit rather a debt restructuring." The comments were later posted in a video on Youtube.
Tabellini confirmed his view in an interview with Il Fatto Quotidiano later that year, saying, "I confirm, but it would be the last resort and we are far from there." Italy would "pay a heavy price for an eventual euro exit."
Tabellini is one of the possible names for the finance ministry, according to a senior state official who declined to be named discussing confidential talks. Tabellini sits on the board of directors at De Benedetti family holding company CIR SpA and on CNH Industrial NV's board. CNH Industrial is a truck and tractor maker, formerly part of carmaker Fiat SpA, which is controlled by the billionaire Agnelli family.