Trump Muddies ZTE Role in China Talks as Ross Reviews Sanctions
(Bloomberg) -- Commerce Secretary Wilbur Ross said the U.S. is exploring alternatives to punish China's ZTE Corp. for breaking sanctions law separately from trade negotiations, a two-track strategy that President Donald Trump called into question only hours later.
"ZTE did do some inappropriate things. They've admitted to that," Ross told reporters Monday at the National Press Club in Washington. "The question is, are there alternative remedies to the one that we had originally put forward and that's the area we will be exploring very, very promptly."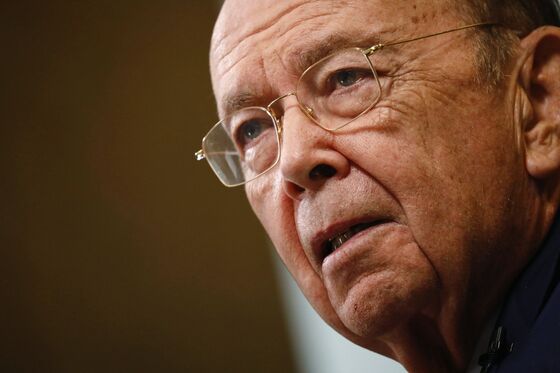 Ross added that he wouldn't be surprised if the subject of ZTE came up in U.S.-China trade talks that resume this week in Washington, but "our position has been that's an enforcement action separate from trade."
Later Monday, Trump appeared to contradict Ross's statement, by drawing a connection between purchases by the Chinese phone maker from U.S. suppliers and a wider trade bargain he's seeking from China.
"ZTE, the large Chinese phone company, buys a big percentage of individual parts from U.S. companies," Trump wrote in a Twitter post on Monday. "This is also reflective of the larger trade deal we are negotiating with China and my personal relationship with President Xi."
Trump on Sunday sent a tweet ordering the Commerce Department to help get ZTE back into business. His administration earlier this year crippled the company by cutting it off from U.S. suppliers for allegedly violating the terms of a 2017 sanctions settlement, then lying about it.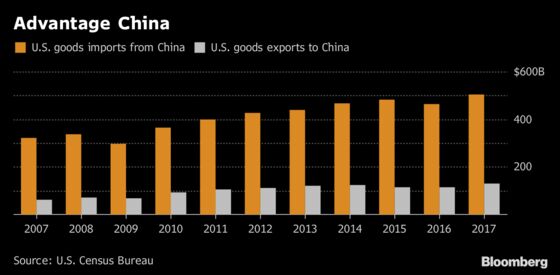 The White House has threatened to slap tariffs on as much as $150 billion of Chinese imports in retaliation for alleged violation of intellectual-property rights, with Beijing pledging to strike back with barriers of its own.
White House spokesman Raj Shah said that Trump asked Ross "to look into" the penalties against ZTE "consistent with applicable laws and regulations."
Shah added that the issue has "been brought up" on "a number" of levels in talks between U.S. and Chinese officials, not just the talks over tariffs.
Ross was part of a U.S. trade delegation that met May 3-4 in Beijing with senior Chinese officials led by Vice Premier Liu He, who is expected to visit Washington from May 15-19.
Describing the differences between the two nations as "wide," Ross said Trump will be "meticulous " in honoring his campaign promises including his pledge to make the U.S. relationship with China more fair. He said he hopes that the strong personal relationship between Trump and Chinese President Xi Jinping "will facilitate an agreement."
The U.S. welcomes trade competition, Ross said, "but we cannot tolerate competition that is based on massive government subsidies and industrial espionage." He said if the dispute escalates, the Chinese "would run out of targets for tariffs much sooner than we would" and the U.S. economy would withstand any damage Beijing tried to inflict.
"I hope that we can make a fair deal," Ross said. "But if that does not happen, a trade tit-for-tat will not be economically life threatening to the United States."
Ross lumped Europe with China as nations that are "far more protectionist" than the U.S. and said they're benefiting from existing trade rules that have grown outdated. For example, he said Europe imposes a 10 percent tariff on U.S.-made cars and China charges 25 percent -- while they pay just 2.5 percent tariffs for importing vehicles into the U.S.
The secretary said that he plans to next speak with EU trade chief Cecilia Malmstrom on Tuesday in the hope of achieving a "reasonable conclusion" to U.S. steel and aluminum tariffs. If they can reach an agreement, permanent exemptions will be imposed June 1 when a temporary reprieve from the tariffs will expire, said Ross.