Winter Is Coming, Finance Chiefs Warn as Trade Tensions Deepen
(Bloomberg) -- Global finance chiefs warned that tensions over trade and rising interest rates threaten to turn the world economy into a battleground just as global growth peaks.
A year since they toasted the most synchronized expansion in years, policy makers at the IMF's annual meeting fretted this week that the upswing may come apart as governments turn inward and the Federal Reserve creates ripples by tightening monetary policy.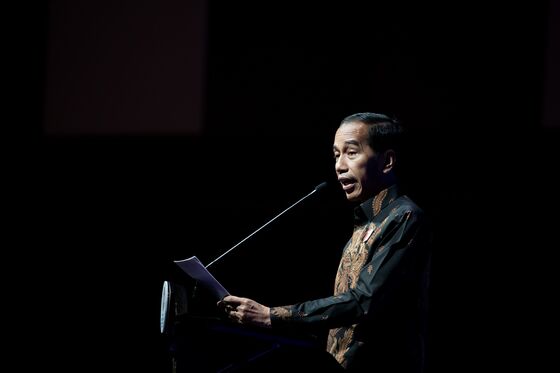 As scenes from the medieval fantasy TV series "Game of Thrones" played on giant screens above him, Indonesian President Joko Widodo on Friday proclaimed "Winter is coming" -- a line from the series underscoring the need for constant vigilance against external threats.
"When victory and defeat have been achieved, will we wake up to a world that is shattered?" Widodo asked in Bali, Indonesia, where finance ministers and central bankers from the fund's 189 member nations are meeting. "It will be an empty prize, to become the most successful economy in a drowning world."

Read More on the Bali Meetings:

U.K.'s Hammond Hails 'Change of Gear' In Brexit Negotiations
For Pakistan's 13th IMF Bailout, Expect Tougher Conditions
IMF Sees U.S. Policy Tightening Curbing Africa's Capital Access 
Large Foreign Inflows are Growth Risk, Singapore Deputy PM Says
Australia's Treasurer Urges U.S. to Avoid Escalating Trade War
Following the global financial crisis a decade ago, the world's major economies banded together to calm markets and restore growth. But their leaders are now struggling to find common ground, with a trade dispute between the U.S. and China showing little sign of ending soon and emerging markets struggling to cope with a reversal in capital flows.
Tumbling stock markets this week underscored the fraying consensus, though signs of calm returned Friday.
Against that backdrop, policy makers and economists -- many of whom had their sleep disturbed early Thursday when a magnitude 6.4 earthquake struck off the resort island's coast -- urged the U.S. and China to step back from the brink before their trade war takes a meaningful bite out of global growth.
The sell-off this week shows the market is "digesting" the prospect of higher U.S. interest rates as well as escalating trade tensions, Australian Finance Minister Josh Frydenberg said in an interview with Bloomberg TV. But he said the global economy remains strong, and there has yet to be a "large macroeconomic impact" from the trade dispute.
"We need to see cooler heads prevail," Frydenberg said. "We don't want to see an escalation in some of the trade tensions between the United States and China. And we want to see the WTO as the preeminent forum for resolving trade disputes."
British Chancellor of the Exchequer Philip Hammond said there continues to be "very real concerns" about the global economy, mostly due to trade friction between the U.S. and China.
The U.K. is encouraging China to open its economy to "head off some of the underlying causes of U.S. concern," while urging the Trump administration to approach the conflict "in a way that maximizes the chances of resolution," Hammond told reporters in Bali.
For export-reliant New Zealand, a worsening trade conflict has serious implications for the economy, Finance Minister Grant Robertson said, urging world leaders not to abandon the multi-lateral, rules-based system.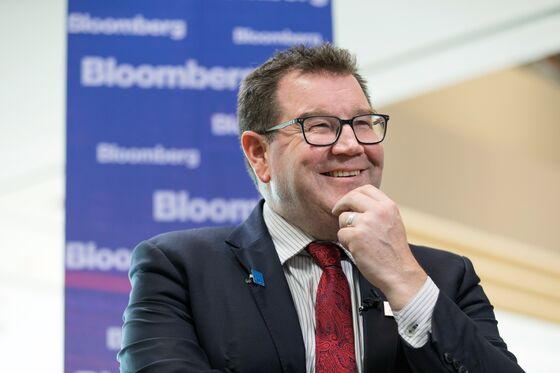 "Nobody wins from a trade war, but especially a country like us," he said in an interview on Bloomberg Television. "We're not asking for any special or preferential treatment. We just want to be able to operate in a market with some certainty and with some fairness and unfortunately this tit-for-tat war is really going to endanger that."
In a sign of relief for markets, Bloomberg News reported the U.S. Treasury Department's staff has advised Secretary Steven Mnuchin that China isn't manipulating the yuan as the Trump administration prepares to issue a closely watched report on foreign currencies.
The conclusion, if accepted by Mnuchin, would avert an escalation of the U.S.-China trade war and remove a source of anxiety for emerging markets.
Meantime, Chinese Foreign Ministry spokesman Lu Kang told reporters at a regular news briefing Friday in Beijing he was aware of reports that Trump might meet Xi at the G-20 in Argentina from Nov. 30-Dec. 1 to discuss trade. "China and the U.S. are continuing communication about dialogues of all levels," Lu said, without elaborating.
While the global economy is still expanding at the fastest pace since 2011, it'll be a notch slower than earlier anticipated after the IMF this week cut its global outlook for the first time in two years and said growth has plateaued.
Avoiding a steeper downturn will take efforts from both sides of the Pacific.
"Asia has to be more open and show by example, as a strong beneficiary of the global trade system," Changyong Rhee, head of the IMF's Asia department, said in an interview. "What would be the alternative? If you become a more closed economy and we move back to the global Cold War again, that would hurt everybody."