The Big Question: Can We Go Back to Our Offices?
(Bloomberg Opinion) -- This is one of a series of interviews by Bloomberg Opinion columnists on how to solve today's most pressing policy challenges. It has been condensed and edited.

Sarah Green Carmichael:  After a year of isolation and overwork, lots of us are feeling beyond burned out. A survey by researcher Jennifer Moss and Harvard Business Review found 89% of respondents said their work life had gotten worse this year. With vaccines now rolling out, more businesses are weighing how to bring employees back to the workplace. As an associate professor at Harvard's T.H. Chan School of Public Health and director of the Harvard Healthy Buildings Program, you study the impact the built environment has on human health and well-being. At this point, does it make sense to just wait until everyone's vaccinated and then reopen offices? Or can we start to have people come back to the office sooner?
Joseph G. Allen, director, Harvard Healthy Buildings Program: I think people can come back to the office sooner. There's a real cost to working from home, and I think we've seen that over the past year. When I talked to executives last spring and summer, they were impressed with how productivity was up. Now it feels like the conversation has switched instead to culture and burnout, as well as socialization and innovation — all these things that we know we benefit from by being around other people in offices.
We know how to keep people safe in buildings. And so can people go back? The answer is yes, if companies have put in good infection control measures. That playbook is well known by now.
SGC: What are the basics of the reopening playboook?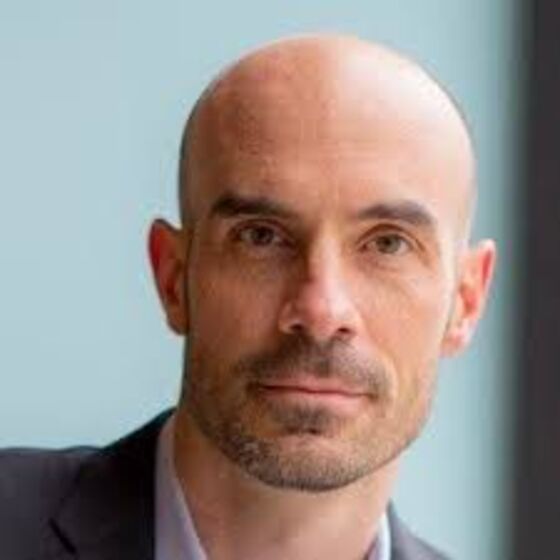 JA: It's something we wrote about in Harvard Business Review back in April. We use this framework called the hierarchy of controls. It's the framework used in the field of worker health and safety, which is what I do. It's five parts: elimination, substitution, engineering controls, administrative controls and PPE, or personal protective equipment. 
What should come first? Eliminate the hazard: Prioritize working from home. Then, substitution: bring back essential employees who need to be in the building. As you work down the five parts, you get "engineering controls" — that's healthy-building strategies like better ventilation, better filtration. "Administrative controls" are how you manage distancing, de-densification and managing people through elevators and lobbies. PPE is mask-wearing.
It's a layered defense approach. No one strategy in and of itself is sufficient. But if you layer enough of these on top of each other, you can significantly reduce risk.
SGC: How is this working in organizations where work is happening in person?
JA: We've seen success stories in the most high-risk setting: Hospitals. They have really driven down risk to health care workers. We've also seen it working in camps, jury trials, biotech companies. We've done this for arts organizations. We've seen it work in schools.
We know how to keep people safe and buildings safe from chemical hazards, biological hazards, radiological hazards. Even with all the uncertainty that existed a year ago, the playbook was still known. And then you just refine it as you get more information.
SGC: What's an example of that kind of refining?
JA: We now know that fomite transmission — or transmission from contaminated surfaces — is really minor. In the early days, we didn't quite know that, and so a lot of cleaning and disinfection of surfaces was happening. At this point, it's clear that we're over-cleaning. But there's a risk aversion to pulling back. We will see this for masking and other controls as we get deeper into 2021 and even 2022.
SGC: Might there be benefits to some of these things, like the obsessive cleaning, that go beyond Covid? Even if Covid isn't spread via surfaces, could it cut down on other ailments or illnesses?
JA: This is the central argument in my book, "Healthy Buildings." There are benefits to having buildings designed and optimized for human health — benefits for other infectious diseases, but also for cognitive function and productivity. In schools, we see higher ventilation rates associated with better reading comprehension, better test scores. At work, higher ventilation [corresponds to] lower absenteeism rates.
SGC: It seems like improving ventilation in a massive office building is hard and expensive. You tell me if I'm wrong.
JA: I think it's a common misperception. It doesn't have to be expensive. It's kind of the basics: Bring in more outdoor air, put a better filter in your system. That costs a couple dollars. If you have an old system and your windows don't open, you can put in a portable air cleaner with a HEPA unit that you could buy at a local hardware store.
SGC: None of us want to be the person who got Covid two weeks before their vaccination appointment. It seems like people are being even more careful now, knowing there's a light at the end of the tunnel. Will that mean managers and CEOs have an even tougher time convincing people to come back in?
JA: Yeah. There's a couple things that are going to factor in to reluctance to return to buildings. One is the, "We've done it for a year already and I'm about to be vaccinated, why risk it" logic. There's another group who just may never want to go back even after they're vaccinated. They like working from home and the flexibility it affords.
There's a third factor tangled up in all of this: schools. If schools are closed, or in a hybrid mode, it's really difficult for parents with kids to get back into the office. It's just not possible. I've heard some organizations use that as their rationale for why they've selected a September return date.
SGC: In the U.K., Prime Minister Boris Johnson laid out a timeline for reopening that has pubs and hotels and hair salons all opening before offices. Does that seem appropriate, if we could be reopening offices safely?
JA: The U.K. experience is really different from what's happening [in the U.S.]. They opened up much too early and too broadly, back in November and December, and they paid a price for it. At the same time, it's a balance between economic health and public health. I could see someone making an argument that those who are currently working from home are largely being productive. Another couple months? We can probably sustain that.
SGC: I know you focus on the building itself. But one of the reopening challenges is getting to the building. People might be okay with returning to work, but they really don't want to ride that super-packed train car to get there. This is not directly in a manager's control.
JA: I understand the anxiety here. Here's where companies can help: Can you extend the workday? I would put that under the "administrative controls" category. Can you offer flexibility on arrival times and departure times, so that everybody's not arriving at, you know, 8:59, trying to get up the elevator? When everything is re-opened fully and widespread vaccination has happened, then it becomes less of an issue to be on a crowded subway or a crowded bus.
SGC: You've been in the public health field a long time. Was there anything about how Covid played out that really surprised you?
JA: On the science, there are two areas in particular that have surprised me. One is that the Centers for Disease Control and Prevention and the World Health Organization did not acknowledge airborne transmission was happening. (The WHO still does not, and the CDC has reluctantly acknowledged it.) If you don't acknowledge airborne transmission is happening, then you don't line up the controls properly — you don't think ventilation and filtration are necessary.
I was talking to schools and businesses in November and December and they hadn't done anything about ventilation because they hadn't heard it was a problem. Airborne transmission is definitely happening. It's driving the pandemic. And it's taken months of yelling from the rooftops for that to get recognized.
The other one that shocks me is that we didn't aggressively scale up the use of rapid antigen tests. We could have had these for the opening of the school year, for Thanksgiving, for New Year's. We could have had them right now. All the modeling shows that this, without exaggeration, could have stopped the pandemic.
SGC: What's the bottom line? What will it take for businesses to bring workers back to the office?
JA: We knew what to do, we just didn't do it. It's hard to look back and see the missed opportunities and how many lives and livelihoods that we could have saved if we had only acted. Many countries had the same information the U.S. did and made very different decisions and fared much better. It's not like we didn't have the information or the expertise. We just made poor choices.
I don't think there are silver linings out of a pandemic, to be honest. But my hope is that we'll learn lessons and use this as an opportunity to really re-evaluate how we design, operate and maintain these buildings where we spend all of our time. We take them for granted, but they're having a massive impact on our health. It's the basics, right? A little fresh air — this is not rocket science. 
This column does not necessarily reflect the opinion of the editorial board or Bloomberg LP and its owners.
Sarah Green Carmichael is an editor with Bloomberg Opinion. She was previously managing editor of ideas and commentary at Barron's, and an executive editor at Harvard Business Review, where she hosted the HBR Ideacast.