The Big Question: Can U.S. Workers Close the Skills Gap?
(Bloomberg Opinion) -- This is one of a series of interviews by Bloomberg Opinion columnists on how to solve the world's most pressing policy challenges. It has been edited for length and clarity.

Romesh Ratnesar: For years, businesses, policymakers and educational providers have been focused on the skills gap — the idea that many American workers lack the skills necessary to compete for in-demand jobs. Part of the problem was the inability of workers to access training programs where they could acquire those skills. During the pandemic, however, something interesting happened: according to some surveys, close to 40% of workers took some kind of professional training course over the last year.
You're the CEO of General Assembly (GA), one of the largest providers of short-term tech training courses — often known as "coding bootcamps." Did you see growth in demand for your course offerings during the pandemic? Do you expect this surge to continue?  
Lisa Lewin, CEO, General Assembly: Not long after the outbreak of the pandemic last year, we began to see its impact on demand. Our live online courses saw 133% growth just between Q1 and Q2 of 2020 alone, driven largely by a nearly threefold increase in our remote immersive programs, which provide instructor-led training in high-demand fields like software engineering and web development. Overall, more than a million people enrolled in a class, took a workshop, or attended an event with GA in 2020.
As the need for technology skills continues to pervade the labor market, we expect to see an increase in demand for programs like ours that can provide new pathways to economic mobility. Most importantly, this is an issue of equity: if we can provide training that is more affordable and more job-aligned than other models and remove barriers for people who have been historically locked out of career opportunities, we can play a role in building a more just and inclusive labor market.
RR: And yet the unemployment rate remains above pre-pandemic levels. We're still seeing record numbers of job openings and employers in some sectors say they're having a hard time hiring workers. One explanation is that many workers have obtained new skills and have decided not to go back to the jobs they previously had. Is that something you're hearing from students who've taken your courses?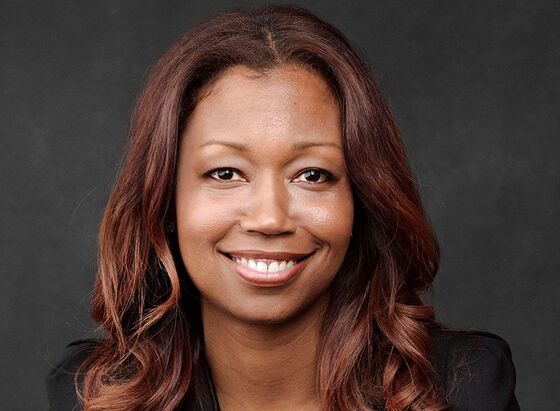 LL: Yeah, absolutely. A lot of the students that came to us during the pandemic were from industries that were the hardest hit: restaurants, tourism, hospitality, the entertainment industry. These were folks that found themselves without livelihoods and came to us to help them switch careers. And in many instances, those career changes gave people not only a new way of generating income, but often a little more economic resilience. The way you can monetize skills in, say, data analytics, is quite different than how you can monetize your skills as an assistant manager at a restaurant.
We're also seeing another phenomenon that speaks to a broader challenge in the labor market. The experiences of the last year and a half have made people come to understand that life is short and that the quality of family life and quality of work life matter. Folks are rejecting what in many instances was an unfavorable social contract in terms of low-wage, low-engagement work. And so in certain jobs, particularly low-wage jobs, employers are just going to have to change the social contract.
I think the third thing we're seeing is geographic dislocation. I live in New York City and there are plenty of restaurant-goers right now, but some of the folks that used to staff those restaurants have left the city. So there's going to be some friction in getting people back to fill those roles. All of those things are kind of conspiring to create this labor-market inefficiency.
RR: How has the pandemic affected the pace of digitalization? How has General Assembly modified its programs to keep up with employers' demand for increasingly higher-level skills?
LL:  The rule of thumb is that we compressed about 10 years worth of automation and digitization into about 10 months. That's created an acceleration in demand for digital skills for every role within an organization: not just companies' engineering departments, but product departments, marketing, strategy, manufacturing, logistics. Every single role up and down the organization now requires more tech skills than prior to the pandemic. When it comes to our curriculum, we're doing even more in data, in engineering and in cyber security. We'll continue to be in those places where there are unfilled tech jobs and really focus and hone our programs to address those gaps.
RR: There's concern among economists about the possibility of an uneven recovery that might exacerbate existing inequalities. Training programs like General Assembly's might contribute to that trend, since higher-income workers have the means and the ability to upskill but those lower on the socio-economic ladder don't. Is that a concern and how are you trying to address it?
LL: It's definitely a concern. When we talk about the digital divide, we need to address it from a couple different angles. One is literally about digital access: more than 40% of the global population still doesn't have full access to the digital tools and skills needed to engage in the internet economy. That then hits up against long-standing educational access problems, where the cost of a post-secondary education has gone up and up and up, in terms of time, the financial cost and the opportunity cost. At GA we've tried to be innovative about student financing, to ensure that this opportunity remains affordable. We've also gone all in on our community re-skilling model, in which we create an ecosystem of partnerships, combining our ability to confer technical skills with employer partners who have open roles or a skills gap and are looking to fill digital and technical roles locally. Then we bring in subsidies or underwriting from governments and use those partnerships to deliver opportunities to people who've been displaced by the pandemic and for workers from communities for whom these opportunities have not been readily accessible.
RR: The Biden administration has placed a lot of emphasis on investing in community colleges. What can policymakers do to expand access to post-secondary programs like yours, which are not necessarily part of traditional educational institutions?
LL: One is to invest in apprenticeships. If you want to talk about increasing the efficacy of any education or training program, the way to do it is in context and on the job. That lowers the opportunity cost by allowing people to earn while they learn. So one of our recommendations at the federal level is to reimagine and reinvest in apprenticeships. We also support tax incentives for employers so that they're more motivated to treat investment in human capital and in their workforce as an investment as opposed to an expense. And anything that gives cities and states the funding to create localized, community-reskilling partnerships, where you have local employers coming together with educational providers like us, with full or partial subsidies for people from underrepresented communities — we know that works, and we'd like to see more of it.
Things like income-share agreements and career-impact bonds, which allow people to use future income to invest in their present-day education, are a good idea. From a policy perspective, we'd like to see legislation to create a stronger regulatory framework around these kind of financing vehicles. We don't want this to become the Wild West. We'd actually welcome oversight and consumer protections, because that only helps good actors in the space and ensures that students who are financing their education in this way know what to expect.
RR: Long before you became the CEO of General Assembly, you took one of their training courses yourself. How did that decision to pursue and obtain tech skills change your career trajectory?
LL: I've been in and around tech, and tech education, my whole career. When General Assembly was born, I was an instant fan girl. I took a GA product design and development class when I was building my own company. Later, when I was leading global product for Pearson, the learning company, I sent dozens of employees to GA's product management and digital marketing courses. This was years before I became CEO. The gospel that GA has been evangelizing for a decade now – that regularly reskilling yourself and your workforce is really the only path to staying relevant and competitive — has kind of caught fire around the world. When people are coming to you for any kind of skills or credentials, they're giving you their money and their time and they're granting you their hopes and dreams. And so you better deliver on that. General Assembly has always understood that and worked not only to deliver on that promise but measure our ability to do so.
RR: How have your background and upbringing shaped your professional choices?   
LL: I've committed much of my career to education. And that commitment is rooted in my own family's history in this country, and how educational attainment really allowed each successive generation to move up the economic ladder — despite the many, many past and present day obstacles to both income and wealth attainment. I grew up in southern Illinois, where my great-grandfather had migrated in the early 20th century to work in the coal mines, one of the toughest jobs. My maternal great-grandparents weren't afforded even an eighth-grade education. My grandparents' generation, through sheer force of will, availed themselves of higher education thanks, in part thanks to HBCUs. My parents' generation availed themselves of advanced degrees, largely through integrated and heavily state-funded public colleges and universities. Then they watched their children, my generation, flourish through professional degrees from some of the most elite institutions in the country.
Unfortunately it's a fairly exceptional story. There remain too many impediments to educational access to make my story scalable. But it does reflect the fact that education has been the lever by which so many Americans, including some Black Americans, have gained access to the middle class. That's what's catalyzed me to work to ensure that both in this country and globally, education remains accessible and can be that lever for economic mobility.
RR: Based on your experiences as a Black woman in the technology industry and the CEO of a large company, what do businesses need to do to increase the number of women of color in leadership roles, particularly in the tech sector?
LL: There's no single silver bullet. I'm definitely a believer that innovative training models like ours can meaningfully increase the career prospects of all people. At GA, we can help and have helped to close diversity gaps in companies and in technical fields. But there's the old cliche: everybody has to do their part. Are employers ready to take a more creative approach to hiring? It's easy to say that when you hire, you're going to focus on demonstration of skills — and not on pedigree or other qualitative signals of socio-economic status — but it's really hard to do it in practice. How can we truly reinvent and take new, more equitable approaches to things like hiring and promotion and mentoring and internal career development? There are no short cuts. It's going to require taking some of those great aspirations [about racial equity] that got unlocked over the last year in America and really doing the hard work.
This column does not necessarily reflect the opinion of the editorial board or Bloomberg LP and its owners.
Romesh Ratnesar writes editorials on education, economic opportunity and work for Bloomberg Opinion. He was deputy editor of Bloomberg Businessweek and an editor and foreign correspondent for Time. He has served in the State Department, and is author of "Tear Down This Wall."