The Big Question: Can Ivy League Schools Close the Opportunity Gap?
(Bloomberg Opinion) -- This is one of a series of interviews by Bloomberg Opinion columnists on how to solve today's most pressing policy challenges. It has been condensed and edited.
Robert A. George: Higher education in America has long been considered an engine of opportunity, but there's considerable evidence that the country's top colleges and universities are failing to deliver on that promise. Low and middle-income students attend selective schools at much lower rates than their similarly qualified, wealthy peers. You're the founder and chief executive of the National Education Equity Lab, which is trying to address this problem by enrolling underprivileged but high-achieving high school students in real courses offered by selective colleges and universities. Where did this idea come from?
Leslie Cornfeld, founder and CEO, National Education Equity Lab: I spent over a decade as a federal civil rights prosecutor and later worked in New York City on both criminal justice and education issues. I became interested in education equity as the most important civil rights issue of our time. I went on to work on these issues in the Obama administration. While traveling to high schools across the country and meeting the vast talent in these schools, we learned that these students often didn't think of themselves as college-worthy or as college-ready. They didn't think that selective colleges were even in their orbit even though it was quite clear that they would do well there. We would then speak to the presidents and provosts at highly selective colleges and universities and would hear that they couldn't find the talented students in these zip codes. So this is an effort to connect those dots.
At its essence, this is a social mobility and economic mobility strategy. Harvard economist Raj Chetty has shared data showing that the single most powerful way for a person in the bottom 20% of our economy to get to the middle class is through mobility-enhancing colleges. So we're attempting to change systems and pathways from our poorest communities into our more selective, mobility-enhancing colleges across the country. We want colleges and universities to be searching for (and finding) the top scholars with the same zeal that they are searching for the top athletes. We believe that there is a sea change at this moment with universities and colleges eager to do just that. And we want to help that happen.
RG: How does the program work?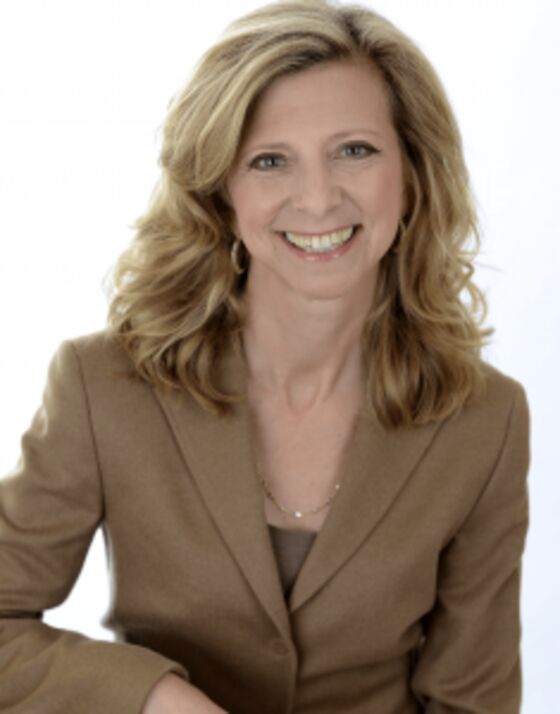 LC: We focus exclusively on underserved high schools, those with high concentrations of poverty, from Flint, Mich., to Baton Rouge, Louisiana, to Gallup, New Mexico's large Navajo population, to neighborhoods in New York City and Los Angeles. We are very deliberate in the geographies that we are targeting, that they are both urban and rural communities. Our model is to bring college credit-bearing courses into those classrooms. We do that by a top-down, bottom-up strategy. Top-down, we have created a consortium of colleges and universities that includes our inaugural partner, Harvard, as well as Yale, Howard University, the University of Connecticut, Arizona State University, Cornell University and Stanford University, which has just joined. In order to be part of this consortium, the colleges agree to provide us college credit-bearing courses — actual college courses — at cost. The university provides asynchronous courses and we then deliver it to the communities. There is no cost to the student to participate. The bottom up strategy is that we meet with states and school districts to talk about this opportunity. We are then placed in high schools in these districts and states and we meet with principals, who fill out an application to be part of the high school network. They select a teacher and they select the courses that they want.
RG: How many students per instructor in a given school?
LC: There are 20 to 25 students in every class per school. Some of our schools are now offering multiple classes during the day — multiple different classes or multiple offerings of the same class. That is part of our scale strategy. But even more important, it's part of our community building strategy. Before Covid hit, when we were actually in concrete buildings, we provided to each classroom a sign that said "College is in session." We asked them to post it on the outside of the door, to help build a sense of community and college mindset both for students in that classroom and for students that pass that door every single day. And we heard from our teachers across the country that students would ask them, "How do I get into this college class?"
RG: Where do parents fit in, both in the initial outreach, and also in the ongoing processes as students go through the program?
LC: I think that parent and family engagement is critical to be mindful of, at all stages of thinking about student success. For every class, Education Equity Lab holds an opening ceremony, where we invite students to bring in their parents, siblings, guardians and family members to share in the celebration and honoring of their students, and so that they can understand the opportunity that their student has been given and the power of this opportunity for college. We inform families about the importance of college and that it's within closer reach than they might have previously thought. We talk about financial aid, we talk about sticker prices, we talk about the fact that succeeding in a college class will put students on the radar screen of the more selective universities that provide the financial-aid opportunities that they might not be aware of. We have closing ceremonies for all the students that have completed and passed the course, where we bring in the university professors and deans to talk about those colleges, and we congratulate the students, with their families, siblings, and others, to let them know what has been accomplished. We want to impact not only the single scholar in our program, but those around them — everyone in the household, to know more about college, to expose them to different colleges, to know that college is for them and that they should realize that the sticker price is not the cost of college for everyone.
RG: So let's say the student goes through the course and gets the credits and applies to a high-quality college. There's still a big cost factor that the family is looking at. How does Equity Lab factor into that?
LC: I'll start with the concept of undermatching. Around 49% of Black students and 41% of Latino students do not attend the most selective colleges that their qualifications suggest that they could succeed in. One of the reasons that we have that kind of tragic undermatching is because too many students and families are not fully informed about financial aid opportunities at more selective colleges and universities. The Education Equity Lab is laser-focused on exposing students to the financial opportunities that are offered and the importance of completing the Free Application for Federal Student Aid (FAFSA) form. And we work very hard to bring in other partners that are best in class at helping students navigate the college application selection and financial aid process.  
RG: How many students have participated so far?
LC: We started in the spring of 2019, with a single pilot class, the Harvard humanities class, in 25 Title I high schools in 11 cities. Today, we have reached 3,000 students in 35 cities and 75 high schools. We are on track to reach 10,000 students by 2022. We are expanding the number of college and university partners that are offering our courses. More and more colleges and universities are focusing on issues of equity and offering courses to high schoolers. And we are working with school districts, states and schools themselves to expand the opportunity for students at each of those levels.
The model was intentionally designed to have multiple supports for the student. In order for a high school to be part of our high school network, the principal agrees that this course offering is embedded in the school day, with the classroom and a classroom teacher. That creates at the ground level the beginning of that sense of community. Beyond that, every student has a teaching fellow from the university who leads sections of students from around the country. And the Equity Lab does a lot to create a national sense of community with our students, with those teaching fellows and with those high school classroom teachers. We conduct virtual study halls and office hours where students from around the country can get on Zoom and study together and ask questions. We also do pop-ups that connect these courses to careers.
RG: There must have been a really stark contrast between the 2019-2020 and 2020-2021 school years, with the pandemic hitting right in the middle. What lessons have you been able to learn, given the challenges of hybrid and remote learning?
LC: One lesson is that with the right supports and the right dosage of hope, students can succeed, even in the moments of crisis that we've experienced in the last year. The data demonstrates that. For the 2019 pilot with Harvard, 89% of the students completing the course passed it and earned four widely transferable credits from Harvard Extension School. In the midst of the pandemic, our rates of success were 86% — meaning that of students who completed, 86% passed and earned transferable credits from the schools that were offering those courses: Howard University, Arizona State University, and Harvard. We are now in the midst of courses offered by Yale and Cornell and our numbers look like they're going to be very similar.
Covid is hard for everyone. It is worse for some. And the Equity Lab has targeted those communities that were the worst hit by the triple crises that our nation faces, in terms of social justice, health and economics. I think that this past year has unmasked the inequities in our systems that we need to change. One of the silver linings of this past year is that at all levels, institutions understand that we can't go back to normal. The institutions that are part of our consortium are stepping up to say, what can I do? How do we reimagine the role of highly selective universities in promoting equity, especially for underserved high schools where that vast talent has previously not had a fair opportunity to demonstrate it to admissions offices or to themselves?
RG:  So what's the bottom line? How can America's elite colleges and universities expand opportunities for more high-achieving students from underserved communities?
LC: The goal of our efforts is ultimately economic and social mobility. Some of our scholars will absolutely go on to Ivy League schools. For many of our scholars, the best-match schools will be other highly selective universities across the country. Again, as Raj Chetty has found, for poverty elimination strategies, college is vital. That's the goal of this effort.
We believe that while talent is evenly distributed in this country, opportunity and access are not. And that is what we aim to change. As more people learn about our model, it has been overwhelming to see how powerfully this concept has resonated across the country — from colleges and universities that have asked to be part of this equity effort; to the number of schools, students, families, principals, district leaders that have reached out to ask if they could be part of it; to the number of funders, from $10 to multi-million dollars that have reached out to support our students. That's a really bright light in terms of what it says about institutions, about people and about leaders in our country. I think that it speaks volumes.
This column does not necessarily reflect the opinion of the editorial board or Bloomberg LP and its owners.
Robert A. George writes editorials on education and other policy issues for Bloomberg Opinion. He was previously a member of the editorial boards of the New York Daily News and New York Post.