The U.K. Wasted a Chance to Make Women Feel Safe
(Bloomberg Opinion) -- Sir Robert Peel, the father of modern policing and London's first proper police force, said that policing succeeds when it prevents crime while gaining the public's trust and partnership. Last week, the Met Police, as London's force is known, failed on both counts.
As perhaps the world knows by now, Sarah Everard was abducted and killed in south London despite taking all the right precautions before walking home at night. The 33-year-old Londoner wore brightly colored clothes, took well-lit roads and called her boyfriend as she walked. The man arrested and charged with her murder is a police officer.
When Metropolitan Police Commissioner Cressida Dick tried to reassure women that abductions are rare in Britain, she was being both accurate and obtuse. Women, it's true, are significantly less likely to be murdered in Britain than men and more likely to be killed by someone known to them than a stranger in the street. But violence isn't rare. Everard's killing has resonated both in its own right and because it highlights a broader category of threat impacting women and girls.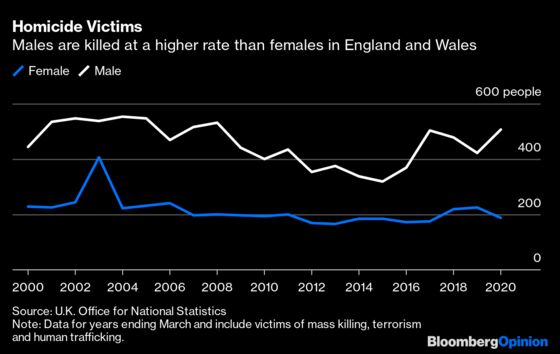 Yet, in a show of spectacular tone deafness, on Saturday night police muscled in on a peaceful vigil for mourners and made arrests. The Met has defended their actions as attempting to enforce lockdown laws and an investigation is underway, but it seems an instance of colossally poor judgment. They could have agreed terms with the organizers in advance instead of refusing them a gathering that would take place anyhow. 
The timing is awkward for Boris Johnson's government. A hefty piece of legislation — the Police, Crime, Sentencing and Courts Bill — is before Parliament this week. Among other things, it gives police sweeping powers during protests, including setting the start and finish time, imposing noise limits and handing out fines for "extreme annoyance." Johnson has the votes to pass whatever bill he wants, but this one will now bear closer scrutiny.
New policing powers for unruly protests, however, won't solve the more pressing challenge that Sarah Everard's murder has highlighted: how to make women and girls safer.
"Every woman you know has taken a longer route. Has doubled back on herself. Has pretended to dawdle by a shop window. Has held her keys in her hand. Has made a fake phone call," tweeted Harriet Johnson, a human rights barrister who has called the Met "institutionally misogynist" for its poor record on responding to attacks on women.
She and others have called attention to, for example, the collapse in the number of rape cases prosecuted in the U.K. in recent years. In the year to March 2020, only 1.4% of rape cases recorded by the police resulted in a charge being made. Under-resourcing is the usual excuse: Government funding for police services declined by 16% in the decade from 2009 (central funding fell much further, though some police offices could raise funds locally), while recorded crime has increased in recent years. As a result, police have made trade-offs in what crimes to prioritize. Sexual assault and rape are notoriously hard to investigate and prosecute. 
The cutbacks have also meant the police hardly take out a notebook at low-level crime, which discourages reporting and can make public spaces look and feel even less safe. It's no wonder that following Sarah Everard's disappearance, women took to social media to recount their experiences of being threatened, harassed or assaulted. Data published last week from UN Women showed that over 70% of women — and over 97% of girls aged 18 to 24 — have experienced sexual harassment in public spaces in Britain.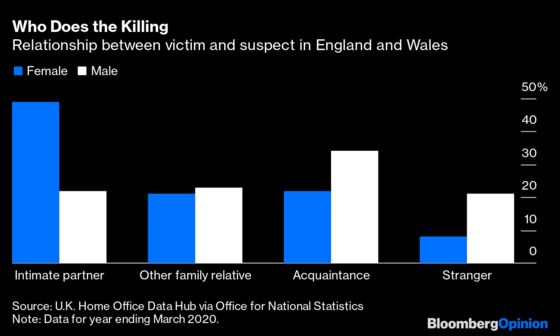 Johnson's promise of 20,000 additional police officers is something, as is an announcement of more CCTV cameras, street lighting and plain-clothed policemen. But unless there is a shift of thinking within the police to encourage reporting and to vigorously investigate and prosecute cases, the problems of sexual assault and rape will continue to plague women. 
The government's own figures show that one in five women will experience sexual assault in their lifetime, and a quarter will suffer from domestic abuse. Britain has recently adopted a groundbreaking domestic abuse bill. The government's new crime and policing bill also strengthens sentencing against violent and sex offenders. And yet to be effective, crimes need to first be reported and prosecuted.
The work in stopping violence against women and girls will have to start earlier too, for example by supporting young people at various ages in setting and respecting relational boundaries. That is a lot to ask of schools already trying to make up for months of learning loss, but it doesn't have to take a lot of time if done well. Bringing in charities such as Let Me Know (which provides workshops on helping kids to identify abusive relationships) or the Schools Consent Project can make a difference.
Finding the right way to police a vigil, or a protest, is the easy part here. Turning Sarah Everard's memory into observable change that will benefit other women and girls is the harder challenge. But it's the best way to honor her life.
This column does not necessarily reflect the opinion of the editorial board or Bloomberg LP and its owners.
Therese Raphael is a columnist for Bloomberg Opinion. She was editorial page editor of the Wall Street Journal Europe.