New Yorkers, Admit It: Boston Is Beating Us
(Bloomberg Opinion) -- New Yorkers are not in the habit of bowing to Boston in civic competitions, though there are some unfortunate exceptions. But even as the Yankees and Red Sox battle for a wild-card spot, there is one area where Boston is clearly — and it pains me to say this as a New Yorker — superior. Worst of all, it matters a lot more than baseball and baked beans: elections.
Over the next six weeks, Boston voters will witness a hotly contested campaign to determine the city's next mayor, while in New York, voters know that November's mayoral election is already long over.
In addition, Boston voters will make their voices heard in a debate that will shape the future of many U.S. cities. On one side of the Boston contest is Michelle Wu, born to Taiwanese immigrants, who is running from the left as a former aide to Senator Elizabeth Warren. On the other is Annissa Essaibi George, born to a Polish mother and Tunisian father, who is running from the center as the owner of a small business.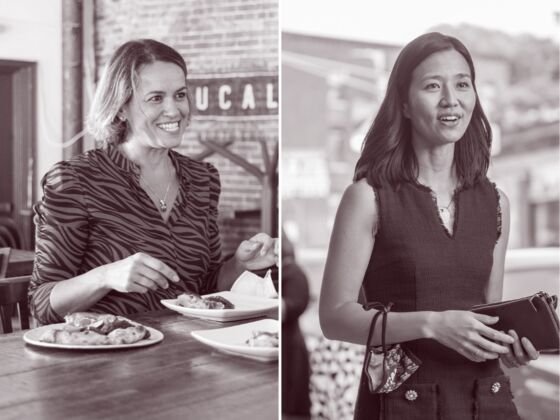 New York's debate between the left and center ended back in June, when a centrist state senator turned borough president, Eric Adams, squeaked out a win over a highly competitive and diverse primary field, only to face a feeble gadfly, Curtis Sliwa, in the general election.
Boston voters will also get to participate in history, by electing the first female to their city hall (albeit the most unsightly city hall in America) — beating New York City to the mark, long overdue in both places. The two leading women running for mayor in New York, who both attracted large followings, have been effectively blocked from the general election.
So why does Boston get all them apples, while New York gets a bupkis burger? The answer is simple: It's by design.
Boston designs its elections around voters rather than parties. It holds open (nonpartisan) primaries, with all candidates appearing on the same ballot and the top two finishers (regardless of party) advancing to the general election. Both Wu and George are Democrats — and so were all the other leading candidates in the field. Even the pro-life candidate was a Democrat. This is Boston, after all. The last time voters there elected a Republican was 96 years ago, a drought that makes the curse of the Bambino look like a passing dry spell.
New York, on the other hand, designs its elections around parties — holding primaries that give each major party a chance to send one candidate to the general election, no matter how weak the candidate may be. As in Boston, New York's Republican Party has been moribund for generations, which often leads it to nominate people from other parties. So it is with their current mayoral nominee: Sliwa belonged to the Reform Party until a year ago. And so it was when the party nominated Michael Bloomberg in 2001: He had been a lifelong Democrat. I should mention some disclaimers: I worked on Bloomberg's campaigns; he now supports Adams; he is the majority owner of Bloomberg LP, which owns Bloomberg News; and, incidentally, he was born in Boston (and left, presumably, in search of good pizza).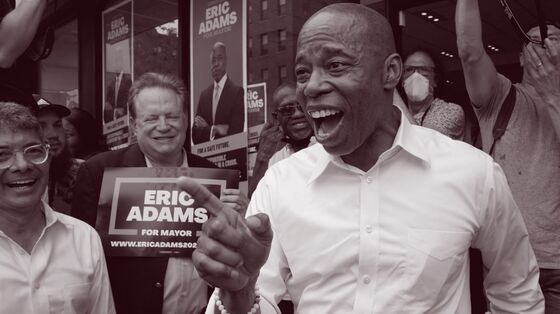 By giving the Republican party a free pass to the November election, New York is missing out on the chance to see Adams face a serious challenge from the left or the center, likely from a woman. Centrists may be tempted to say: All's well that ends well. But the next time, when the candidate on the left wins the party primary, they may feel differently.
Take Buffalo, which runs its elections like New York City. In June, the candidate backed by the Democratic Socialists of America, India Walton, defeated two others in the Democratic primary, including the centrist incumbent, Byron Brown. Under Boston's system, the two of them would have faced off in November. Instead, the courts blocked Brown from appearing on the ballot as an independent, and he's now mounting a write-in campaign.
In Pittsburgh, which has gone as long as Boston without electing a Republican mayor despite using a partisan system, the situation is even more tortured. In a four-candidate Democratic primary, the incumbent finished a strong second, with 39% of the vote. But the general election will instead feature the first-place finisher against the person who finished a distant third (receiving only 13%), because the Republican party endorsed him.
Across the U.S., cities that are dominated by one party and run their elections like Boston are far more likely to experience competitive general elections — and the healthy debates and higher voter turnout they generate. This year, the list includes Seattle, Atlanta, Cleveland and Cincinnati, all of which are having spirited mayoral contests open to all voters.
Whatever happens in the American League wild-card race, Boston is already giving its citizens the fall classic they deserve as New Yorkers are stuck watching from the cheap seats. Maybe the contrast will begin a dialogue on the topic here, if only out of wounded pride. As they said in Queens in 1986: Ya gotta believe.
This column does not necessarily reflect the opinion of the editorial board or Bloomberg LP and its owners.
Frank Barry is a columnist for Bloomberg Opinion. This column is part of a series, "Looking for Lincoln: A Portrait of America at a Crossroads." It features reports from Barry's journey west along the Lincoln Highway, a zigzagging network of local roads running from Times Square to the Golden Gate Bridge, from Sept. 11 to Election Day.