The Big Question: Is the FDA's Drug Approval Process Broken?
(Bloomberg Opinion) -- This is one of a series of interviews by Bloomberg Opinion columnists on how to solve the world's most pressing policy challenges. It has been edited for length and clarity.

Max Nisen: In November, a prestigious FDA advisory committee you sit on overwhelmingly voted that there wasn't convincing evidence that Biogen Inc.'s Alzheimer's drug aducanumab helps patients. The FDA approved it anyway earlier this month, and you resigned in protest. Most people don't know what these advisory committees do. What purpose do they serve, and how did you end up on one?  
Dr. Aaron Kesselheim, Professor of Medicine,  Brigham and Women's Hospital Division of Pharmacoepidemiology and Pharmacoeconomics, and Harvard Medical School: An advisory committee is a group of outside experts that the FDA impanels to help it address controversial questions or questions it needs advice on. The FDA has many advisory committees covering different areas of medicine. Usually, there's a mix of expertise. For example, on our advisory committee, there were people with expertise in clinical medicine, biostatistics, and epidemiology. There was also a consumer representative and an industry representative.
I don't know the exact process by which I was identified back in 2015, when I first joined as a temporary member. I became a permanent member in 2019. I'm a practicing internist, I run a research group that focuses in part on medical evidence and how it's used in regulatory evaluation and clinical care, and I teach FDA law and policy. That's where my expertise is.
MN: Turning to Biogen's Alzheimer's drug, what was the November panel like?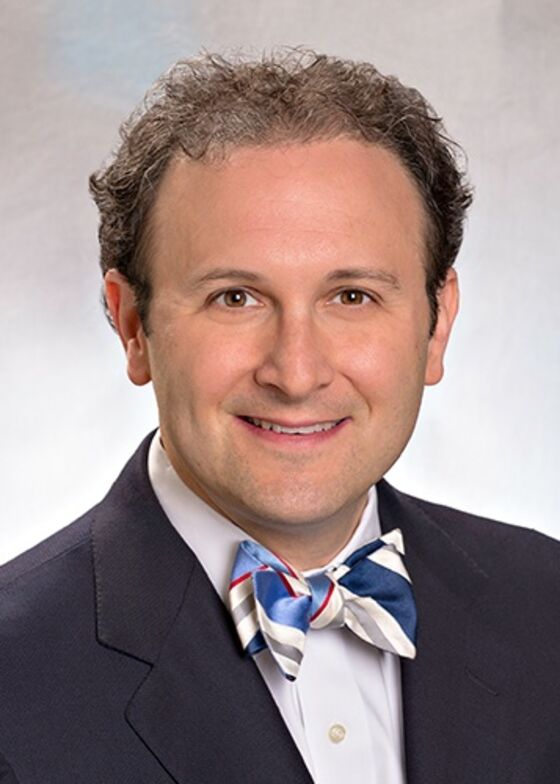 AK: You know, in some respects, it was similar to other advisory committees. There was a question about a drug that seemed controversial. We're certainly used to getting information about controversial products. The FDA gets gigabytes of data from the company about development from preclinical studies through manufacturing. 
As committee members, we're asked to opine on certain limited questions, so we get a condensed package to review. And so for this committee, like all others, we got a packet highlighting key data relevant to the questions at issue. I would say there was one different thing. In my other committee experiences, both the company and the FDA were present, and the presentations indicated points of disagreement about the interpretation of data or what to do. In this case, the presentations were such that it seemed like the FDA and the company were aligned in what they thought the outcome should be.
Otherwise, it was a normal process where the company and FDA presented and committee members asked questions. Then there's a process at the end where there are specific questions that the FDA asks advisors to vote on and then provide justification for their votes. 
MN: The ultimate voting question was whether Biogen's lead study provided strong evidence that its drug is an effective Alzheimer's treatment. You voted no, as did almost everyone else on the panel. What went into that decision?  
AK: To its credit, the company set up two potentially very useful clinical trials, testing its drug at two different doses against a placebo and a real clinical endpoint. Those trials were cut short because there a "futility analysis" completed by the company's data and safety monitoring board concluded the drug didn't seem to have any clinical effect.
But upon re-examining the data, the company found a positive effect on the high-dose arm of one of the trials. And then they spent a lot of time re-analyzing the data and looking at why that was a real answer, and the other negative trial was a negative answer.
I felt that the two trials taken together, one positive on one arm and one negative, did not provide convincing evidence that the drug worked, particularly when the trials were stopped early and we didn't get the full accumulation of data that was expected. At best, it suggests that there is a signal that the drug might work. But in that case, the best thing to do would be to study it further and conduct another trial. 
MN: Given the strong opinion of the committee, was there any follow-up discussion with the FDA? Or was the next thing you heard the approval news? 
AK: That's right. The next thing that we heard was that the medicine had been approved.
MN: The FDA sidestepped the question of aducanumab's effect on Alzheimer's; it approved the drug based on what's known as a "surrogate measure," in this case the drug's ability to remove amyloid plaques. The FDA said based on this data, it was reasonably likely to predict patient benefit. They never asked your committee what you thought about this. What would you have said if they did? 
AK: Not only was it not asked, the FDA explicitly said in November that this wasn't something they were considering. There is no clarity or consensus in the literature about the use of amyloid as a biomarker. In fact, targeting visible amyloid plaques had been tested for many years with a number of drugs to try to see if it was able to alter the course of Alzheimer's disease and those results have generally all been negative. 
If that was something the FDA was considering, then I think it would have been useful to have spent the day at the advisory committee or a second day talking about it — whether or not it is a good biomarker and under what circumstances, and why what Biogen believes now is different than the products that have come before. We could have talked about aspects of the data related to the biomarker, as opposed to clinical measurement, which is what we spent the day on. It would have required us to prepare differently, to look into that history, understand the accumulated evidence and reflect on it. I don't know what the outcome of the advisory committee would have been under those circumstances, but I think it is very unusual for the FDA to switch gears like that, especially in approving the drug based on a premise that they discounted upfront.
MN: It seems like the FDA ran into the panel's consensus that the clinical evidence didn't meet the bar, but was motivated to find a way to approve anyway because of the degree of unmet need?
AK: If the FDA does go against an advisory committee with as unanimous of an opinion as the one I was sitting on and also switches gears on the premise for approval at the eleventh hour, I think that a much more detailed understanding of that rationale is necessary. More transparency about the decision-making process should be expected.
MN: The FDA released additional information about its rationale for approval earlier this week. It's at least a move toward greater transparency, but does it shift your opinion on the decision?
AK: Yes, it was helpful to see that additional information because it also showed that there was important disagreement within the FDA about whether amyloid could serve a legitimate surrogate. It does not shift my opinion on the decision.
MN: Do you think this decision does long-term damage to trust in the FDA? 
AK: The FDA is, in my view, our most important public health agency. And I think it's always important to make sure that the FDA follows the science and that people can trust that the FDA follows the science. I think this does set a concerning precedent for other companies making Alzheimer's drugs about the level of evidence that they need to show to get approval. That could lead to a lot of new drugs that affect a biomarker of unclear significance and [cause] important harms that we have to worry about. 
It also sets a precedent regarding other drugs and diseases and the potentially limited evidence they need to show. It might lead to a lot more drugs on the market that lack convincing evidence and may have costly harms. That's not good for the health of our patients or the health care system as a whole. 
MN: In your resignation letter, you suggested reform to the advisory committee system, and in a New York Times Op-Ed, you suggest an independent panel to review drug evidence. What else needs to be done to restore trust in the FDA? 
AK: Those are both important. I think it's important that that advisory committees remain independent and that their opinions are adequately integrated into approval decisions. I also think that the FDA should more closely evaluate the surrogate measures that it uses to approve drugs and provide more clarity about the extent of evidence behind them. 
Some surrogate measures are very useful. For instance, changes in blood pressure or in certain kinds of cholesterol measurements in cardiovascular disease, changes in HIV levels for medications that help prevent the onset of AIDS. Those kinds of things are well-established, and totally reasonable to use as the basis for approval. 
Unfortunately in the last few years there has been a growth in the number of new drugs approved based on surrogate measures with limited evidence behind them. It's important to the FDA to provide more clarity, and not only in Alzheimer's disease. There's also making sure that when the FDA does approve a drug based on a surrogate measure, that timely and adequate follow-up is enforced. If required follow-up trials aren't positive, then those drugs or indications should be removed from the market expeditiously. 
MN: The other issue with this drug's approval is price — an average of $56,000 a year — and an FDA label that permits prescription to a very large population. Is there any way to prevent outsize spending on a drug with weak evidence? 
AK: I was flabbergasted when I saw the label and how broadly it was written as compared to the characteristics of the people who were in the trials. Again, we need a better explanation from the FDA as to how it arrived at the details of aducanumab's label.
In terms of the price, in the U.S. we give pharmaceutical companies the ability to price drugs at whatever they want. The price is fully within the control of the manufacturer, and of course, they're going to try to extract the maximum price they think they can. We need to give Medicare authority to better negotiate prices. There have been independent evaluations that have found that even if we take the most optimistic view of the evidence, a reasonable price for the Biogen drug would be along the lines of $2,500 to $8,300 a year. It's just more evidence that we need a process to ensure that new drugs are fairly priced based on the clinical benefits they provide.  
MN: People have been calling for drug pricing regulation for a long time, but it's politically difficult and never quite happens. At some point, don't you have to say no to some treatments for patients? 
AK: I think that the political hump is in part because of the substantial political power of the pharmaceutical lobbying organizations. The pharmaceutical lobby spends more money than any other, and that is major driver. 
I don't think you have to say no to drugs that work. We've studied Germany where they have a process for negotiating drug prices based on an assessment of clinical benefit. It's not like essential new drugs are not available there. They're just subject to negotiation so the prices are lower. 
There are many drugs out there that don't provide a lot of value, and a process by which we can negotiate prices based on value could help reduce the amount of money that we as a country spend on them. But I think useful drugs that patients need will continue to be available, and may even retain a high price. The system that we're talking about gives more incentives for companies to bring useful, valuable products to market and less incentive to bring non-valuable products because they won't get reimbursed at the same level. 
In the current system, over the last decade, only about a third of FDA-approved drugs were rated by an international health technology assessment organization as providing moderate or better benefit over other treatments on the market. I wouldn't frame this approach as just saying no, I would frame it as about trying to provide appropriate reimbursement for important drugs but not wasting our money on drugs that don't work. 
MN: There's been a lot of outrage about the aducanumab decision from the scientific community. But though this drug could cost Medicare billions, it's been quieter in Washington. What will it take to get policymakers to pay attention? Do we have to wait for billions in potentially wasteful spending to materialize?  
AK: Certainly, that will help move people's opinions. I don't really know the answer to that question. One of the reasons that I resigned was to try to bring more attention to do this really troubling decision and to try to effect change so that these kinds of decisions don't have lasting impacts on FDA authority or the drug market. Hopefully, change is forthcoming. I don't want to give the sense that I want to undermine the FDA. It's an extremely important agency and does really good work. But we need to trust the FDA, and to do that we need it to be following the science in all of its decisions. And unfortunately, I don't think it did that in this case.
This column does not necessarily reflect the opinion of the editorial board or Bloomberg LP and its owners.
Max Nisen is a Bloomberg Opinion columnist covering biotech, pharma and health care. He previously wrote about management and corporate strategy for Quartz and Business Insider.