Europe's Elon Musk Drives a Bugatti Now
(Bloomberg Opinion) -- Europe has been branded "The land that ambition forgot," a continent that struggles to build world-beating tech companies due to what's considered an "entrepreneurial deficiency."
Tell that to 33-year-old Croatian inventor Mate Rimac, who's about to become the co-owner and boss of one of the world's most storied car marques, Bugatti Automobiles. Such are his engineering talents that Volkswagen AG this week handed him the reins at the maker of luxury ultra-high performance sportscars.
Rimac is well on the way to proving that Europe does have an answer to Elon Musk. A widely expected stock market listing could provide the financial springboard its founder needs to mount a more serious challenge.
Bugatti was prized by former VW patriarch Ferdinand Piech, who pushed the French manufacturer to develop epic vehicles like the 16-cylinder Veyron. The company will now be folded into a joint venture with Rimac's electric hypercar start-up, Rimac Automobili.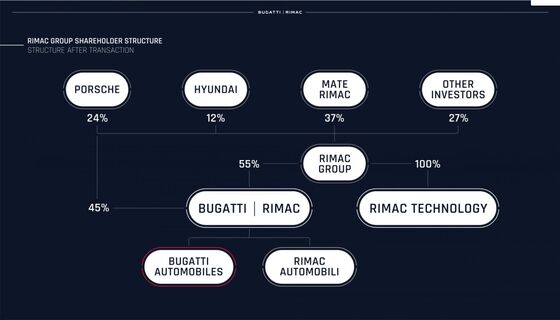 A down-to-earth bearded guy, Mate's story is inspiring. His family fled the conflict in the former Yugoslavia, and later he got bullied at school for his accent. He started out in his garage tinkering with an old 3-series BMW and then built his fledging electric vehicle and components company on a shoestring.
The joint venture's headquarters of will soon be a sparkling 200 million-euro ($238 million) campus on the outskirts of Zagreb replete with a kindergarten, farm animals and test track. Croatia wasn't previously associated with automotive excellence, but Mate Rimac has changed all that. 
After driving his latest creation — the more than 1900 horsepower electric Nevera hypercar that can cover a quarter mile in less than 9 seconds — one reviewer compared the experience to being "shot out of the barrel of a gun" (in a good way).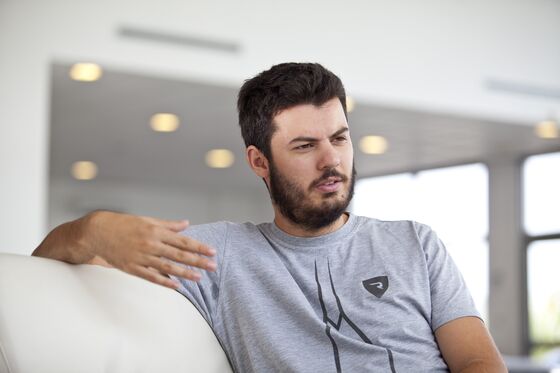 It's fitting that inventor Nikola Tesla was born in what's now Croatia. Rimac can't avoid being likened to Tesla Inc.'s Musk. Both of their companies are highly vertically integrated — a posh way of saying they produce a lot of their own tech.
Rimac modestly claims not to enjoy the comparison. His focus is rather different. Besides producing very expensive supercars, his core competence is supplying battery systems and electronics to established carmakers such as Aston Martin Lagonda Global Holdings Plc and Koenigsegg Automotive AB, as well shareholder Porsche.
It's no secret special purpose acquisition companies are queuing up to take Rimac public and a multi-billion euro valuation looks eminently achievable. After all, there are plenty of electric vehicle companies who've reached such giddy levels despite not having any revenues yet. Rimac's company earned 1.4 million euros on revenue of 23 million euros in 2019, Bloomberg News reported recently.
The Germans are taking a big risk but look to have played their hand well here. Early to spot Rimac's talents — VW's Porsche subsidiary first invested in 2018 and now holds a 24% stake — the German giant could see a big uplift on its investment when the Croatian group goes public.
It's found a dynamic leader to help Bugatti's growing combustion engines transition to the electric era, while maintaining protective custody of its automotive legacy. Porsche will have two board seats and Bugatti vehicles will continue to be produced at the company's Molsheim campus in eastern France, which more closely resembles a county estate and artist's atelier than a traditional factory.
Hopefully, this decision will inspire further portfolio tinkering at VW, which has a stable of fabled brands that aren't valued properly in the existing conglomerate structure. Unfortunately, it won't find many stewards as capable as Mate Rimac. 
Just imagine the school bullies' faces now.
This column does not necessarily reflect the opinion of the editorial board or Bloomberg LP and its owners.
Chris Bryant is a Bloomberg Opinion columnist covering industrial companies. He previously worked for the Financial Times.