How to Make a Better Economics Data Chart
(Bloomberg Opinion) -- How can you make charts that are different and more compelling than those made by the typical Wall Street economist? That was the challenge confronting Torsten Slok, chief international economist at Deutsche Bank AG and this week's guest on Masters in Business.
The solution came to Slok from his work at the Organization for Economic Co-operation and Development in Paris and at the International Monetary Fund in Washington. Working with data analysts and graphic designers on the other side of the world, Slok sends his team spreadsheets and ideas just before he goes to bed. By the time he wakes up, programmers in India have created interesting visuals that some of his rivals might have overlooked. This approach has led Slok's economics team to be top-ranked by Institutional Investor in fixed income and equities for the past five years. Below are  few samples of his work: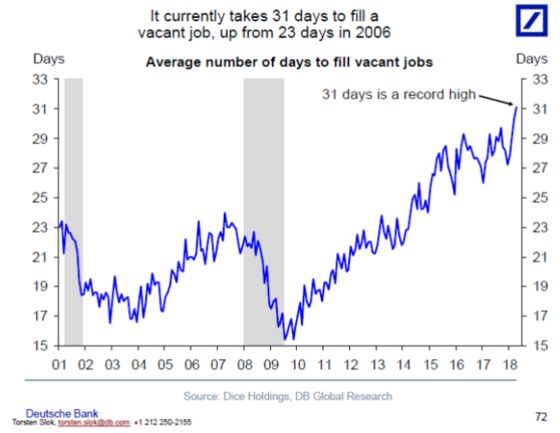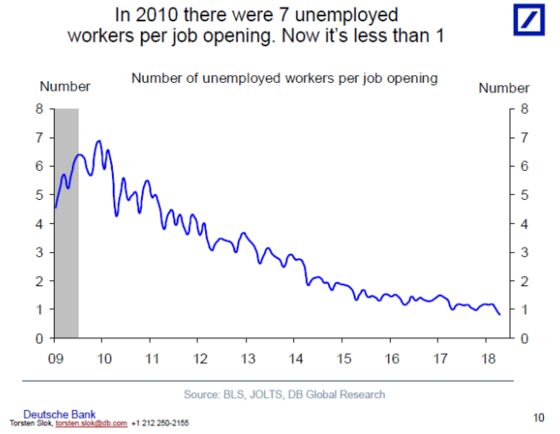 His favorite books are cited here; the conversation transcript is published here.
Next week, we speak with Leon Cooperman, chairman and founder of Omega Advisors Inc.
This column does not necessarily reflect the opinion of the editorial board or Bloomberg LP and its owners.
Barry Ritholtz is a Bloomberg Opinion columnist. He founded Ritholtz Wealth Management and was chief executive and director of equity research at FusionIQ, a quantitative research firm. He is the author of "Bailout Nation."