Gandhi Family Faces Tough Fight to Secure Key Seats in India's Elections
(Bloomberg) -- India's iconic Gandhi family is facing a crucial electoral challenge on Monday as voters decide the fate of Rahul Gandhi, seen as the prime ministerial candidate for the main opposition Congress party, along with his mother, Sonia Gandhi.
Rahul Gandhi is contesting for the fourth time from the seat of Amethi in Uttar Pradesh -- a family bastion that he has not lost since his first election in 2004. His challenger is federal minister Smriti Irani from the ruling Bharatiya Janata Party. A former model and television soap opera actress, the outspoken Irani was beaten in 2014 but narrowed Gandhi's margin of victory.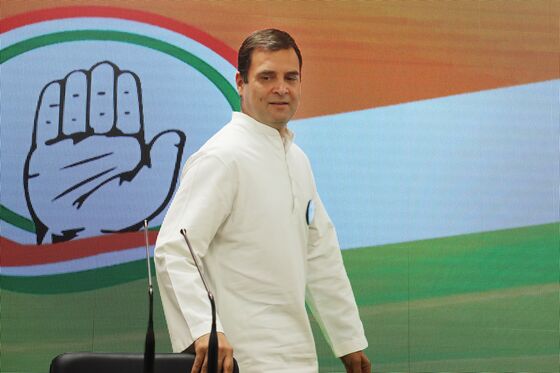 Gandhi, the Congress party president who's leading the campaign to wrest power from Prime Minister Narendra Modi's BJP, faces a huge challenge to revive his party after it suffered its worst ever defeat in the last national polls.
Though the Congress has not formally declared Gandhi as its prime ministerial candidate, the party chief is likely to be picked for the top post should there be a Congress-led government after the deceleration of poll results on May 23.
Gandhi, 48, is also contesting from Wayanad in the southern state of Kerala, drawing criticism from some quarters for picking up a safe seat.
Sonia Gandhi is contesting from Raebareli in Uttar Pradesh, India's most populous state that sends the most lawmakers to the lower house of parliament.
About 87 million eligible voters will decide the fate of 674 candidates in 51 constituencies in seven states in the fifth round of polls. Voting will take place in a further two phases across the mostly Hindi heartland including Uttar Pradesh, Rajasthan and Madhya Pradesh -- which helped Modi sweep to power in 2014.
In the high-stakes election, Priyanka Gandhi Vadra has joined her brother on the campaign trail. She is considered a star campaigner capable of reviving her party's fortunes.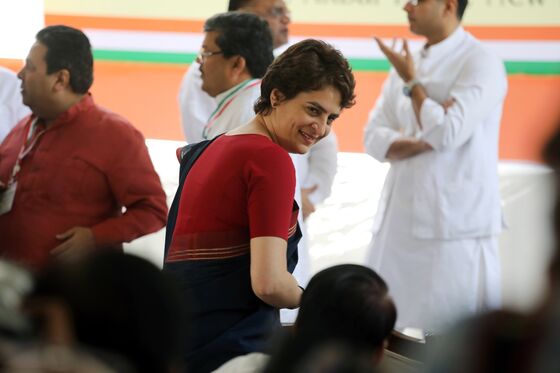 Polling in 374 of the total 543 seats was finished in the previous four phases, which witnessed a combined turnout of about 67 percent, slightly more than the participation rate of 66.44 percent in the 2014 election.
Fifth round of voting in 51 constituencies in seven states on Monday
Modi to address rallies
Rahul Gandhi to address public meetings in Haryana and Delhi on Monday.
Lok Sabha election 2019: a guide to phase five: BQU
No poll code violation by Modi in Patan speech: PTI
Why Congress may win about 30 Seats in Hindi heartland states: BQU
BJP responsible for attack on me, we will not be silenced, says Kejriwal: PTI
"A lie spoken a hundred times does not become the truth," former prime minister Manmohan Singh said in an interview to PTI on Modi's election plank of nationalism. "A government which does not believe in inclusive growth and is only worried about its political existence at the altar of disharmony should be immediately shown the exit door," he said on Modi government.
"Modiji is 180 degree Prime Minister -- he does totally opposite to what he says," said Akhilesh Yadav, chief of the Samajwadi Party, in an interview to PTI. "SP-BSP-RLD alliance is working on the ground and it is the people who are fighting the election for success of the alliance. It will win maximum seats."