Billionaire Mike Novogratz Sees Bitcoin Finding Bottom at $38,000-$40,000
(Bloomberg) -- Bitcoin could slide even lower before finding support, according to crypto billionaire Mike Novogratz.
The chief executive officer and founder of Galaxy Digital Holdings told CNBC that the digital asset could find a bottom at the $38,000-$40,000 level. That prediction is more bearish than just a few weeks ago, when he said Bitcoin could hold at about $42,000.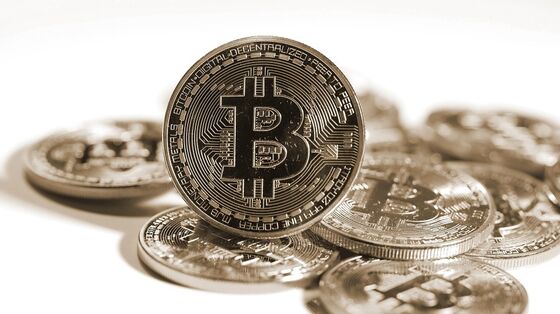 Novogratz now says he's waiting a little longer to buy crypto. Bitcoin prices -- which have slumped more than 35% from a record high in early November -- were at about $42,900 at 11:25 a.m. in New York.
Novogratz told CNBC that crypto's latest move down has been on low volume, adding that there is a "tremendous amount of institutional demand on the sidelines." He himself hasn't lost his enthusiasm for digital assets -- he got a tattoo inspired by the coin Terra ($LUNA) just a few days ago, after having gotten a Bitcoin one in December 2020.
The market's going to be volatile over the next few weeks, but he isn't nervous in the medium term about the cryptocurrency, Novogratz told CNBC. Part of the bullish story around Bitcoin was the debasement of fiat currencies, and as the U.S. Federal Reserve becomes hawkish, "some of it comes off," the long-time crypto bull said.
Additionally, Bitcoin is still correlated to the Nasdaq which has come off from the highest levels, Novogratz said.
Minutes from the Fed's December meeting showed officials' increasing preference for a faster path of rate hikes and a shrinking of the bank's $8.8 trillion balance sheet. Speculation about tighter monetary policy has taken the shine off risk assets like crypto and richly valued technology stocks in recent days, dragging down the Nasdaq 100 index.