They're the Last Rich People Left on the Upper East Side
(Bloomberg) -- Gary Vura has been wiping down counters and cooking for himself in his Carnegie Hill apartment since his wife and daughters decamped for his sister-in-law's house in Concord, Massachusetts.
"I haven't quite figured out how to use the vacuum cleaner yet, but that should happen," said Vura, a managing director at Guggenheim Securities. "I'm probably doing more of that than I used to. It feels fine."
He's working on a laptop at the dining room table. Watching the markets "fills the lack of sports void," he said. So far he's made pork roast in the slow cooker, as well as meatballs and shrimp parm.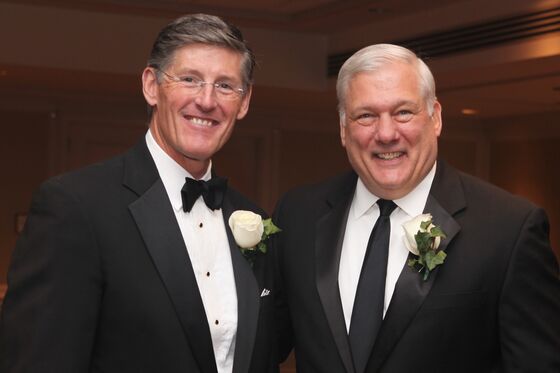 "There's no issue getting an elevator," Vura said. "And I can see a lot of boxes are stacked up downstairs, so people clearly aren't here to accept them, and the floors are pretty empty. The gym is closed, the doormen are still working."
Welcome to the world of those who didn't go to the Hamptons, Connecticut or Florida to avoid the coronavirus pandemic, which has hit New York City hard. They chose to stay on the Upper East Side, watching their buildings clear out, stores close and doormen don gloves. Some want to be near hospitals. One couple's second home in Long Island is under construction. Others don't have the option of another place to go.
Now they're living in a ghost town, devoid of $100 blowouts and tourists crowding the steps of the Metropolitan Museum of Art. Real estate activity has slowed to a trickle. Open houses are canceled, and showings of multimillion-dollar apartments -- when they even happen -- are done virtually. The Valentino boutique has emptied its shelves and racks, while some other high-end stores are boarded-up. Frank E. Campbell says it can webcast a funeral service, and will try to procure flowers as best it can, but there haven't been requests.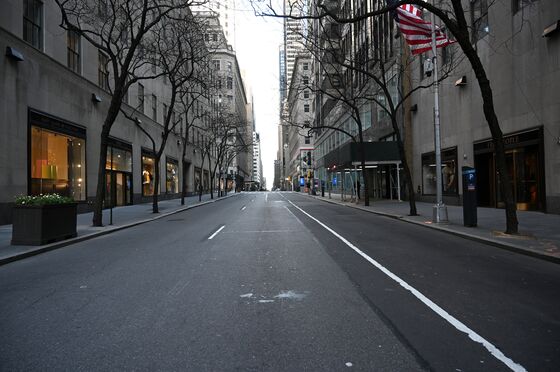 Only Central Park has a sense of bustle and the few businesses open are food markets, restaurants for take-out and delivery, pharmacies and dry cleaners.
William Poll, a specialty food store on Lexington Avenue that turns 100 next year, is testing a new truffle souffle it plans to roll out in about a month, said owner Stanley Poll.
Orders by the dozens and half-dozens are coming in for frozen dinners like chicken pot pie and coq au vin, from locals and customers around the country.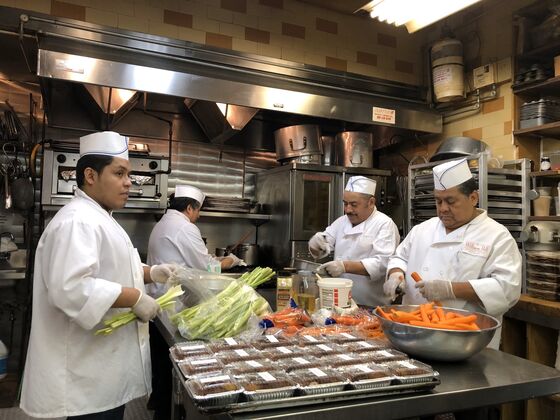 "The chicken curry, in two weeks we had to make three batches, a batch is 60 dishes," Poll said from the store's second-floor office. "It's been hectic to say the least."
The store moved to its current location in 1958, when Poll was in college. Now 81, he's been going to work every day by taxi.
"When I go home at night, 6:30 or so, you just fly down Lexington, you can literally count the number of cars on your hands," he said. "First Avenue, you have to be very careful crossing the avenue, now you can literally waltz across the avenue and do a dance in the middle."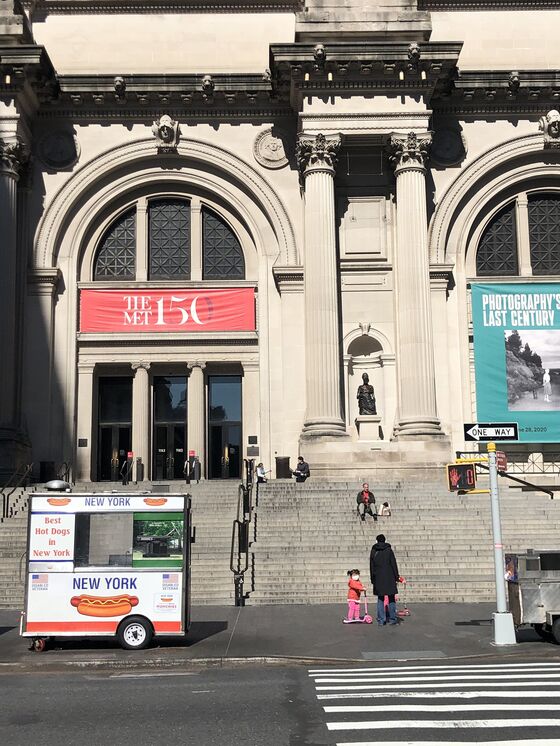 At Jeeves New York on East 65th Street, its laundering and dry cleaning business is down 77% as clients have fled to homes in Pound Ridge, New York, and Captiva Island, Florida. Still, the store picked up 10 bags of bed sheets Monday it normally wouldn't have.
"Because their house staff isn't coming in, they don't know what to do with their sheets," said owner Jerry Pozniak.
The service, which includes quarantining the laundry for 24 hours, isn't cheap: $42 a sheet, $85 for a duvet cover and as much as $16 for pillow cases. On Wednesday, he started offering a 20% discount.
"It is exorbitant, but the types of sheets that we're getting -- you're looking at $3,000-$4,000 for set," Pozniak said. "A lot of places do it on automated machinery. We're using hand irons."
Four of Juice Press's Upper East Side stores are open. It started a grocery delivery business, selling kale chips and avocados, though its hottest item at the moment is its $8 Ginger Fireball, billed as an immunity booster.
"We sold 25,000 to 30,000 bottles since the crisis began," Chief Executive Officer Michael Karsch said. The company bought a six-month supply of Peruvian ginger a few weeks ago and has been able to avoid raising the price, even as the cost of ginger has doubled since, he said.
One person swilling the stuff was Mark Mullett. He lives in the East 60s with his husband who works in finance. They have a home in Bridgehampton, but decided to stick it out in the city.
"We can walk to the grocery store, it's right around the corner," said Mullett, co-founder of Obe Fitness, an at-home exercise platform. "All of our working materials are here."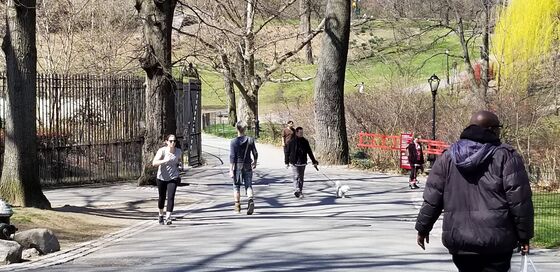 He's rediscovered Central Park. "I saw one woman with a cane," Mullett said. "She put a sign on it that said, 'Stay socially distant,' with a smiley face. She was walking around holding it out."
On his way to the park, he passes the boutiques on Madison Avenue. Some still have elaborate displays. Others have been entirely cleared out. The RealReal storefront was boarded up as of Wednesday.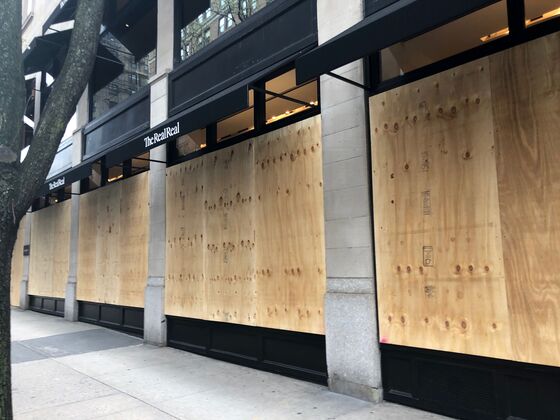 Matthew Bauer, president of the Madison Avenue Business Improvement District, said he hadn't heard any concerns about looting. Foot traffic to the park and residences above many of the stores help keep the neighborhood safe, he said. The improvement district workers who clean the newspaper boxes and meters are still on duty, and the local police precinct is still doing patrols.
Marianne Rosenberg, who runs the gallery begun by her family in 1878 in Paris, said the exhibit she opened in early March is still up. She puts on her security system, just as she would any other day.
"Right now," she said, "people have other things to do than go around and steal from art galleries."