Hong Kong Expats Point Fingers Over Who's Spreading Coronavirus
Late last week, as Hong Kong reported a spike of new coronavirus cases, Sean Brown was alarmed to see a group of foreign families board a local bus without wearing the surgical masks worn by nearly everyone else in the city.
Brown, a 52-year-old US-Canadian citizen who flies private jets, quickly assessed the unmasked foreigners as recent returnees -- part of the wide swath of wealthy expats who left Hong Kong in the early days of the outbreak, only to return when the disease spread around the world.
Now these returnees are at the center of controversy as imported cases of the virus threaten a city widely regarded as a model of containment.
"They thought they were escaping the virus and now they're bringing it back with them," said Brown. "It really annoys me. If anyone is masking up, it should be the people who left and came back. We stuck it out and stayed."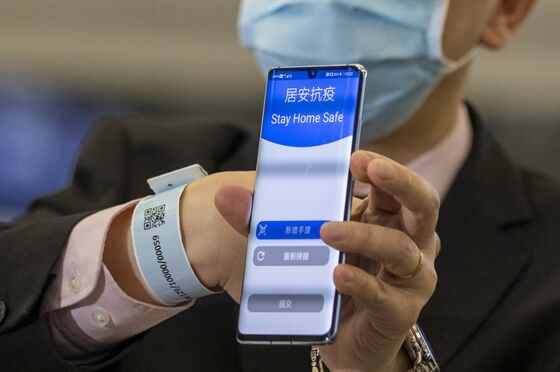 In the last week, hundreds have rushed back to Hong Kong, in part to avoid the March 19 government deadline that subjects all international arrivals to a 14-day self-quarantine. The influx has more than doubled the number of cases in Hong Kong to 356, a shocking spike after the local government had mostly contained the spread of Covid-19 for the past two months.
In response to the surge, Hong Kong Chief Executive Carrie Lam issued a 14-day ban on foreign non-residents and moved to restrict alcohol sales at bars, restaurants and nightclubs. Fighting back tears, she slammed the growing numbers of people who have been caught breaking quarantine.
"To anyone who intends to breach the quarantine orders, anyone who still wants to go out and meet up with friends, can you not be restrained for some more time so Hong Kong can win this battle?" she said. The next day, Lam indicated that she would prefer voluntary compliance with her request to ban alcohol sales, but would implement legislative measures if necessary.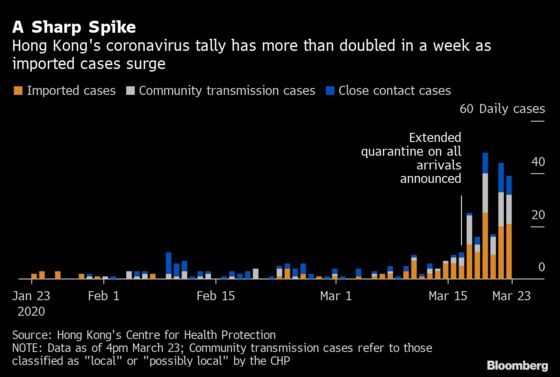 The spike has exploded new tensions among the city's expatriates. Bankers, lawyers, pilots and business people are now trading blame, blasting quarantine-breakers on Facebook and threatening to report their neighbors to the police.
It's also given new ammunition to local Hong Kongers irritated by the lax mask-wearing standards of foreign residents, with several newspapers running front page articles criticizing bare-faced expatriates and displaced college students hanging out in bars despite calls for social distancing.
In Discovery Bay -- a tight-knit community favored by air crew for its proximity to the airport, larger apartments and ocean vistas -- a local restaurant run by a U.K. transplant posted a stern message on its Facebook page.
"Warning to anyone returning from Europe. DB is a small community, everyone knows you, so if you are meant to be in isolation, do not come to Hemingway's," the management wrote. "If we see you, we will send out CCTV footage to the authorities. You have been warned."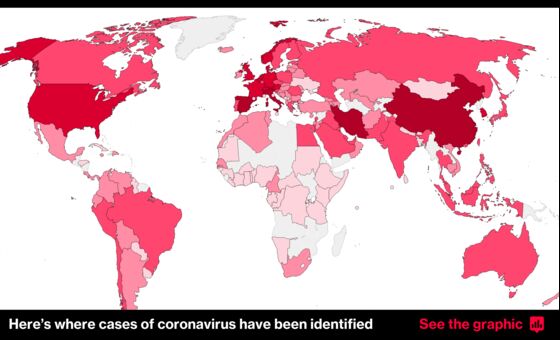 Until last week, many in Hong Kong, Singapore and even China assumed the worst had passed. Hong Kong had closed schools and community facilities and ordered civil servants to work from home beginning in late January. Less than 10 days ago, officials felt confident enough to invite city workers back to their offices and to reopen some libraries and public spaces.
Then, on Friday, the city registered a single-day record of 48 confirmed cases, the majority of them imported. Officials continue to report quarantine violations, in spite of the threat of up to six months in prison and fines of HK$25,000 ($3,200).
On Sunday, Hong Kong caught five returners who had broken quarantine -- two by removing electronic tracking bracelets. Another 36 people who left their apartments without permission are on a police "wanted list."
Several of the new cases have been linked to disregard for social distancing protocols. A wedding party at a seaside hotel, Auberge Discovery Bay, has been connected to a cluster of confirmed Covid-19 cases. One of the guests later went out drinking in Lan Kwai Fong, an area of bars in central Hong Kong popular with tourists and foreigners, and infected more people, officials said.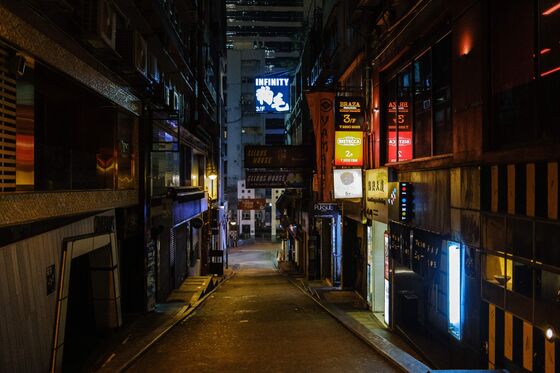 Many foreign residents who stayed, working from home with young children in small Hong Kong apartments, standing in line for toilet paper and other supplies, have little sympathy. On Facebook, they've been raging against those who are now coming home and refusing to self-isolate.
"If you were afraid to stay in HK when shit got real, and you ran away to your expat enclave - you can now hole up in your pint-sized apartment for the next two weeks and eat Pizza Hut delivery," one resident wrote in a local Facebook group. "Welcome back. Now, suck it up."
Hong Kong has vivid memories of being one of the hardest hit cities from the severe acute respiratory syndrome, or SARS, crisis 17 years earlier, with nearly half of the total 774 global deaths occurring in the city.
The early outbreak, too, may have given the initial impression that expats would remain unscathed. The virus originally spread in Hong Kong among people returning from China or through people with direct ties to Wuhan or other Mainland Chinese cities.
Now, though, Westerners are increasingly seen as carriers, and local newspapers have begun to take aim at expats. One paper, Apple Daily, focused a front page story on the unmasked residents of Discovery Bay under the headline, "Westerners walking around without masks." Ta Kung Pao, a pro-Beijing newspaper, ran pictures of bar-hoppers sans masks.
In Sai Kung, a laid-back bedroom community, anti-Western graffiti targeted foreigners, including one sign that asked, "Hey You Gweilo! Are you too poor to buy a mask?"
Amid these renewed worries, Gary Stokes, the owner of Hemingway's in Discovery Bay, decided it was safer to close temporarily. "People are still being irresponsible not just in DB but around Hong Kong," he said. "As painful -- and terrifying -- as it is to close a business in Hong Kong, when we've got such high overhead like rent and staff, it would be even more terrifying if one of my staff or one of my customers got sick and passed away because of it."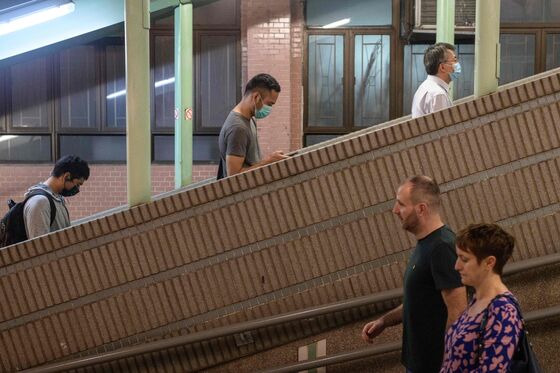 Paul Zimmerman, a local Hong Kong councilor, took to Facebook to urge foreigners to do their part as the city battles imported cases.
"Expats, WEAR A MASK in public areas," he wrote. "It is NOT just about protecting yourself directly from the virus (although it helps) it is about reassuring others that you are not infecting them or any surfaces they may touch."
Brown, the pilot in Discovery Bay, said foreign residents should wear masks even if it's just to respect local custom and sensibilities.
"Maybe be polite to the culture around you," he said. "It's not like you can't afford one."