Xi's Three 'Battles' in Six Charts
(Bloomberg) -- China's political leaders gather this week to detail policy priorities for the year, with deliberations under added pressure from the trade standoff with the U.S. and a domestic economic slowdown.
On Tuesday morning, Premier Li Keqiang's work report will set targets for gross domestic product expansion, the fiscal balance, inflation and other factors. The domestic policy mix will be defined by the three so-called "critical battles," launched in 2017, against pollution, financial risks, and poverty.
Since 2017, residents of Beijing or Shanghai have seen bluer skies. While there are still plenty of hazy days, particularly in winter, the data for Beijing in particular show a downward trend in average air pollution.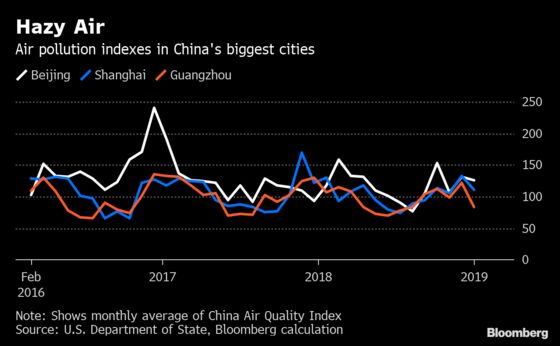 Deleveraging (and Re-Leveraging)
The campaign to curb the growth of China's $34 trillion pile of public and private debt has in some senses been too effective. While the increase in the overall leverage ratio has been curtailed, parts of the system that fed credit to the private sector were choked off. Policy makers are now trying to fix that problem, without rekindling worries about the nation's overall financial stability.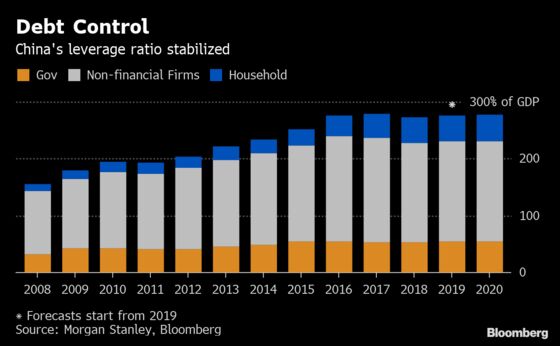 The surge in lending in January is partly a result of that loosening of controls, although other factors such as the normal spike in lending at the start of the year also played a part.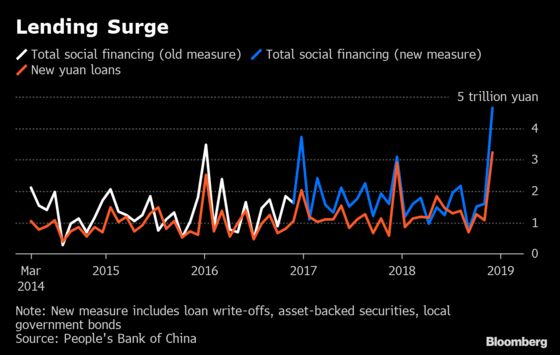 After cutting taxes last year to boost consumption and investment, policy makers have promised more cuts in 2019 to help the sluggish private sector, and the details are expected to be released at this year's meeting. Morgan Stanley chief China economist Robin Xing expects a reduction in the valued-added tax worth as much as 800 billion yuan ($119 billion) to companies.
However, the earlier tax cuts have already cut into government revenue, and further reductions will make the job of paying for further stimulus harder.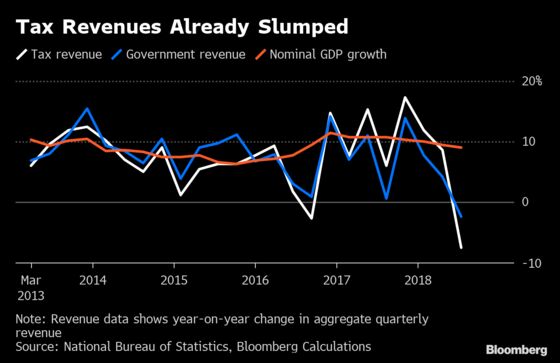 Another source of stimulus spending will be bond sales, and the government has already said it will substantially raise the amount of special bonds local governments can sell in 2019 to pay for infrastructure. That's underpinning a forecast rebound in the growth of such spending, which slumped in 2018.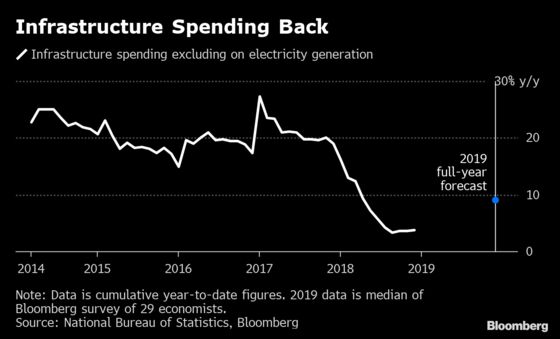 The reform and opening up of China's economy over the last 40 years gave hundreds of millions of Chinese the chance to pull themselves out of poverty. But there are still pockets of entrenched hardship, especially in the countryside. The government's goal this year is to bring more than 10 million people out of poverty, according to the State Council, as part of the goal to end "extreme poverty" by 2020.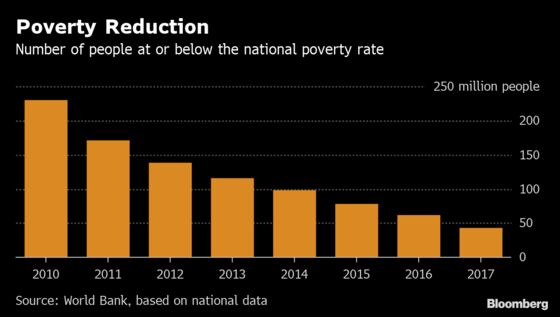 What our economists say...
"Slower growth, with a little bit of wiggle room -- that's probably what China's growth target for 2019 will signal, as the government tries to steer the economy through a trade war and blow-back from deleveraging."
-- Chang Shu and David Qu
Bloomberg Terminal clients can read the report by clicking HERE