Chinese Skyscraper That Wobbled Prompts U.S. to Issue Warning
(Bloomberg) -- A U.S. consulate in southern China has issued a warning over a skyscraper in Shenzhen that mysteriously wobbled, urging Americans to avoid it.
The consulate in Guangzhou said in a statement Wednesday that the alert for SEG Plaza would remain in force until further notice, adding U.S. citizens should also avoid the nearby area.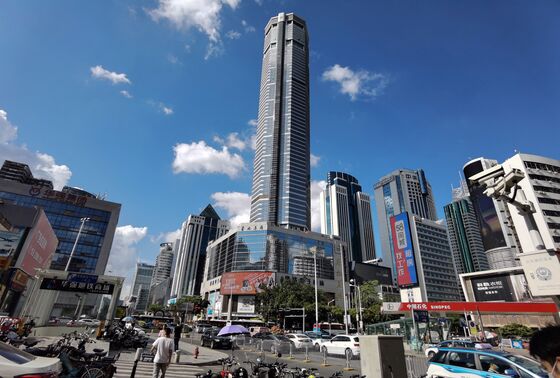 The tower's owner, Shenzhen Electronics Group Co., said that tenants felt it shake at 12:31 p.m. Tuesday and building management immediately organized an evacuation. No signs of cracking on the ground or damaged curtain walls were detected, it said in a statement on its website.
The Shenzhen Emergency Management Bureau said no earthquake struck the city.
Shenzhen has been enamored with tall buildings as it boomed from a region of rice paddies and green fields four decades ago into a metropolis of more than 12 million people. The city has 297 buildings at least 150 meters tall, the second most in the world after Hong Kong, according to the website skyscrapercenter.com. In 2015, urban planners and aviation authorities quarreled over how close high rises could be built to the international airport.
Shares of Shenzhen SEG Co., whose controlling shareholder is Shenzhen Electronics Group, have lost 6.5% over the past two days to the lowest level in three months. The stock is now down 16% this year.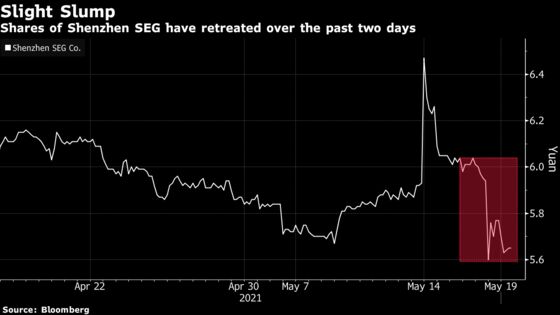 The building has 72 floors above ground and four below, SEG's website says, and it hosts Asia's largest electronics market.