Top U.S. Commander 'Fairly Certain' North Korea Has Virus Cases
(Bloomberg) -- The U.S. is "fairly certain" that there are coronavirus cases in North Korea, despite denials by Pyongyang, because of a lack of military activity, according to a senior American army commander.
North Korea's military has "fundamentally been on lockdown" for almost a month and didn't fly a single aircraft for 24 days before resuming its routine training, Commander of the U.S. Forces Korea Robert Abrams told reporters in a teleconference briefing on Friday.
"You know, you've seen the public statements by North Korea that they claim that they have no Covid-19 cases," he said. "It is a closed-off nation, so we can't say emphatically that they have cases, but we're fairly certain they do."
The U.S. assessment of the situation in North Korea, which would be vulnerable to any viral outbreak because of its lack of a public health infrastructure, contradicts Pyongyang's claim that it doesn't have a single case of Covid-19. The secretive nation's neighbors, China and South Korea, are among the world's worst hit by the virus, which has infected 139,539 people and killed 5,131 worldwide.
North Korea has closed its border with China, cutting off a vital cash source necessary as it endures international sanctions, and has beefed up efforts to quarantine and observe people who could potentially be infected.
The government released more than 70 foreign nationals from quarantine after they didn't show symptoms of the virus, the state-run Korean Central News Agency said on Friday. About 1,700 people in areas close to the border with China have been freed after the government imposed "lockdown, check, observation and information" measures against the virus, KCNA said.
In a move that analysts see as an overture to seeking help to fight the virus, the North's leader, Kim Jong Un, sent a letter to South Korean President Moon Jae-in last week to show support for Seoul's efforts to contain the outbreak. That was the first known interaction between the two leaders in four months.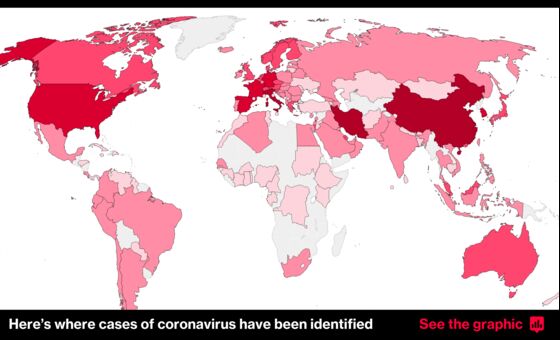 Late last month, the U.S. and South Korea decided to postpone annual joint military exercises planned for the spring, as South Korea struggled to slow the epidemic's spread. North Korea has denounced the exercises as a rehearsal for an invasion and a "main factor of screwing up tensions."