Three New Signs China's Housing Market Slowdown Is Taking Hold
(Bloomberg) -- More signs have emerged that China's housing market is cooling, with sales in the secondary market, land purchases by developers and contracted sales at the biggest builders all falling last month, as these three charts show.
Sales of existing homes, which are quarantined from the government curbs on the new home market, last month plunged to a four-year low in 10 major cities tracked by China Real Estate Information Corp. Lackluster sales will likely weigh on existing-home prices in coming months, Shanghai-based analyst Wang Zhaojin said. In September, new-home price growth slowed for the first time in seven months.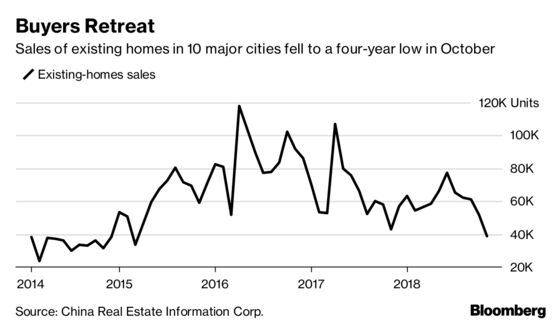 Cash-strapped developers are also pulling back. Land sales in 40 cities tracked by CRIC fell 0.5 percent in the first 10 months from the same period a year ago, a sharp contrast to the previous two years when land sales surged about 40 percent. With builders facing a record $18 billion of bond maturities in the first quarter of 2019, the cooling in the land market is set to intensify.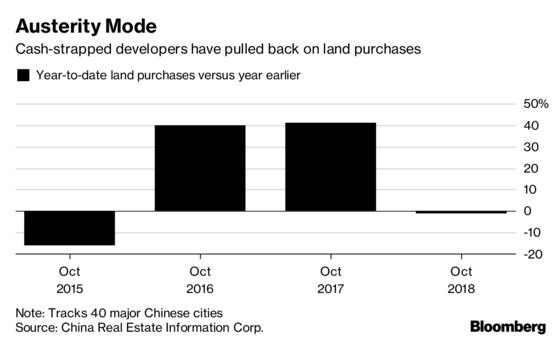 And it's no wonder developers are turning cautious. Contracted sales at the 100 biggest builders declined 11 percent in October from September, CRIC data showed, even as some offered incentives ranging from free luxury cars and hefty discounts during a week-long national holiday.