Fresh Slowdown in China Home Prices Turns Spotlight on Beijing
(Bloomberg) -- New home price growth in China decelerated for a third straight month.
The value of new homes, excluding government-subsidized housing, increased 0.61 percent on average in January from December in 70 major cities tracked by the government, data released by the National Bureau of Statistics Friday showed. That's the slowest pace in nine months.
An index that tracks Chinese developers traded in Hong Kong slipped 0.6 percent Friday, broadly in line with the benchmark Hang Seng Index
Prices in so-called tier 3 and 4 cities climbed 0.65 percent, while those in Beijing, Shanghai and other tier-1 hubs rose 0.38 percent
HSBC Holdings Plc in January said Chinese cities with elevated loan-to-deposit ratios were most at risk against the backdrop of a slowing real estate sector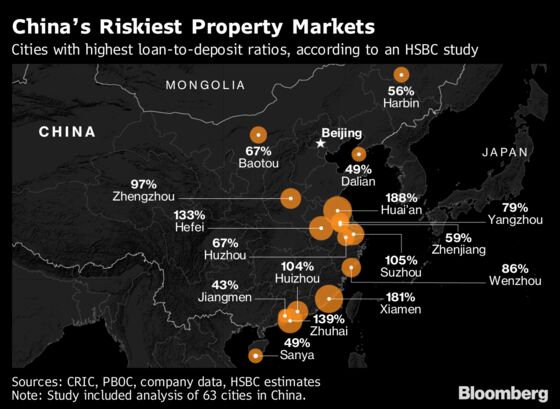 Second-hand home prices -- which are free of the government intervention that affects prices for new homes -- declined in the largest four hubs for a fifth straight month