Noah Confident of Profit in Consolidating China Wealth Market
(Bloomberg) -- China's first private asset manager for the ultra rich is confident it'll meet its 2018 profit forecast, despite disappointing first-quarter results that triggered a slide in the company's U.S.-listed shares.
Noah Holdings Ltd. sees full-year earnings increasing between 16.7 percent and 22.6 percent amid a shakeout in its rivals due to the government's crackdown on shadow banking, said President Kenny Lam. The company has lost 26 percent of its value on the Nasdaq since late-May, when it said non-GAAP profit grew a weaker-than-expected 8.1 percent in the first quarter.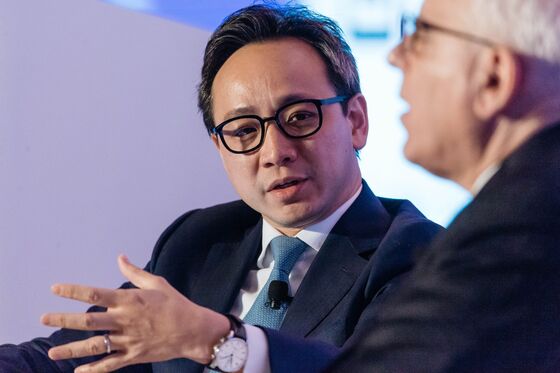 "We are still going to maintain that," Lam said in an interview in Shanghai on Wednesday, referring to the full-year outlook. He said profit for the whole of 2018 will gain from the improved business environment and inclusion of "performance fees" that are accounted separately from regular management fees and not reflected in the first-quarter results.
Asset managers across China are benefiting from a boom that saw personal wealth more than double to $21 trillion over the five years through 2017. The country had more than 1.3 million millionaires last year, according to a report from the Boston Consulting Group.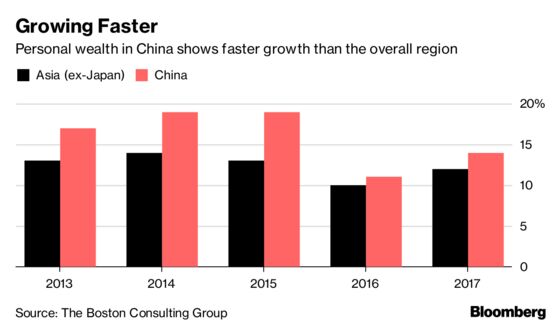 Noah is tapping into this surge by ramping up across the region, Lam said. It plans to boost its 60-strong research team by 10 percent to 15 percent this year, widening coverage of sectors such as private equity, the secondary market, credit and macro. Its salesforce will expand by 5 percent to 10 percent. The Shanghai-based firm will also open an office in Singapore, after establishing outlets in Hong Kong, Canada, Australia, and the U.S.
"Singapore is logical," Lam said. "There is a big Southeast Asia Chinese market looking to invest in China, but they haven't really found a partner yet."
Competition, Consolidation
Despite this strong demand, Lam predicts 85 percent of rivals will be "consolidated or closed down" as the government tightens oversight. These include existing players in the China private wealth management industry as well as peer-to-peer lenders who have remodeled themselves into online asset managers. Noah caters to clients with investable wealth of more than $50 million; it advises on $85 billion of client assets and manages another $25 billion itself.
Financial regulators in April reiterated strict new rules on China's $16 trillion asset management industry, though they gave firms more time to fully comply. The moves include removal of implicit guarantees, imposition of caps on leverage, orders to reduce duration mismatches, and steps to improve know-your-customer norms.
The crackdown will help Noah, according to Lam. He said his firm has stringent risk-management practices and stays away from questionable behavior such as luring investors by offering guaranteed returns.
"We see a lot of competition that's actually doing a lot of crazy things, in many cases I would say Ponzi schemes," Lam said. Following the government's action, "competition has become fair."