One of China's Richest Women Transfers $7 Billion Stake in Property Giant
(Bloomberg) -- One of China's richest women is transferring a piece of her property empire to a trust linked to her daughter.
A discretionary trust set up by Longfor Group Holding Ltd.'s chair, Wu Yajun, 54, will distribute the entire stake of a holding company with 44 percent of the residential and retail developer to a trust established by Wu's daughter. The company didn't disclose the trust's beneficiaries.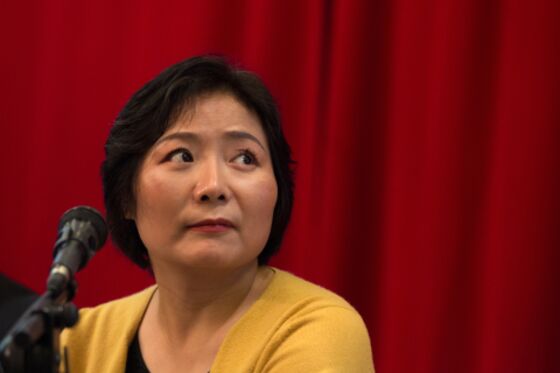 The stake is worth about $7.2 billion as of Nov. 23. The transaction from the mother trust to daughter trust is for "family wealth and succession planning," the company said in a Nov. 22 filing, without providing further details.
The billionaire's daughter, Cai Xinyi, declined a request for an interview. A Longfor spokeswoman said the daughter doesn't hold a position at the company, and there are no publicly available photos and scant information about her.
"Madam Wu still remains the chairman and executive director of the listed company, and participates in the company's operation and management," the spokeswoman said in an email reply.
A search of the Hong Kong company registry shows that Cai Xinyi is a director of nine closely-held companies, including Charm Talent, a firm based in the British Virgin Islands that is part of the ownership structure of the Longfor stake. She was appointed a director for the companies in 2017, and holds a Hong Kong ID.
Tsinghua University's website shows that a student named Cai Xinyi, with the same name in Chinese, is studying for a master's degree in computer science and technology. The university didn't immediately reply to request for comment.
Wu's daughter "unconditionally undertakes and warrants, among others, to exercise the voting rights of the shares related in accordance with Madam Wu's instruction," the spokeswoman said.
Longfor, which develops and operates projects across China, reported 363 billion yuan ($52 billion) in assets in 2017, with profit of 8.6 billion yuan.