MUFG Hong Kong Staff Told That Some Employees Under Quarantine
(Bloomberg) -- An employee of Mitsubishi UFJ Financial Group Inc. has been quarantined at home in Hong Kong after a family member was suspected of being infected with the new coronavirus, according to company memos seen by Bloomberg News.
The employee, who is from the Japanese bank's Quarry Bay office, is not infected. As a precautionary measure, other colleagues in the same office were also quarantined until further notice, according to one of the memos.
A spokeperson for MUFG said that no employee in its Hong Kong branch is infected, and that the bank doesn't answer any questions about whether its employees' family members are infected due to privacy protection. The Hong Kong branch is operating without closing, he added.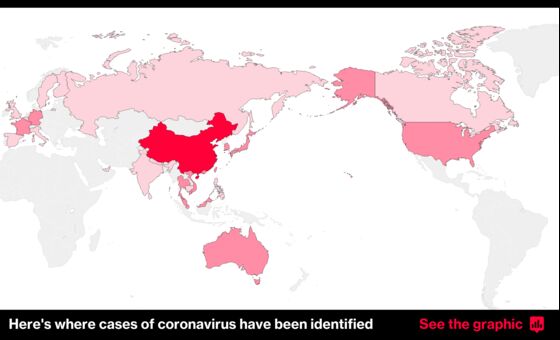 Hong Kong is grappling to contain the virus, which is hurting an economy already reeling from months of pro-democracy protests. In a bid to prevent infections from spreading further, the city has extended a closure of schools until at least March 16, while various events have been scrapped.
Hubei province -- where the virus was first identified -- reported a jump of almost 15,000 new cases after it revised the method for counting infections, sending the total number in China toward 60,000.