Lang Lang Serenades John Paulson, Sandy Weill After Market Rout
(Bloomberg) -- If only we could all play the stock market like Lang Lang plays the piano, deciding when to go up and down the keys.
Wednesday evening, after U.S. stock indexes plunged, the Chinese-born classical musician lifted up his market-driven friends with a black-tie party at Cipriani 25 Broadway, right next to the iconic bull statue in Lower Manhattan.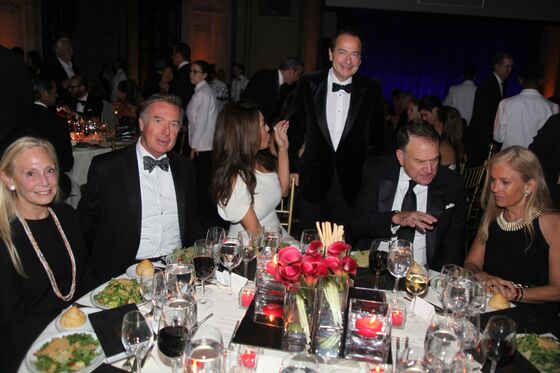 John Paulson, the hedge fund manager and owner of Steinway & Sons, was chairman of the event benefiting the Lang Lang International Music Foundation, with a message right on point for the day.
"Musicians make all our lives so much richer," said Paulson, who's worth $5.5 billion, according to the Bloomberg Billionaires Index.
Lang Lang founded his nonprofit 10 years ago, about a month after the collapse of Lehman Brothers, when he was 26 years old. While the country recovered from recession, the high-energy, sharp-dressing fan of Mozart and Jay-Z got to work on his philanthropy.
The foundation brings classical music instruction into public schools, pairs Lang Lang as a mentor to talented pianists in their teens and organizes "101 Pianists" concerts where 100 kids join him on stage, each at a piano.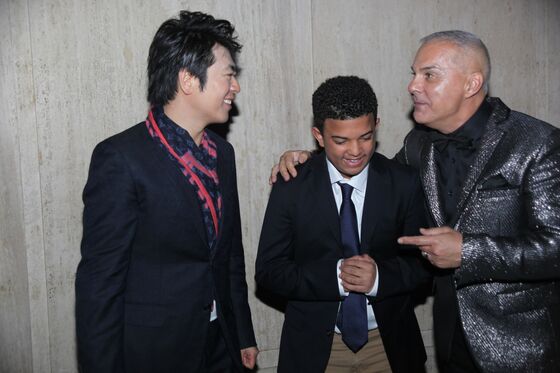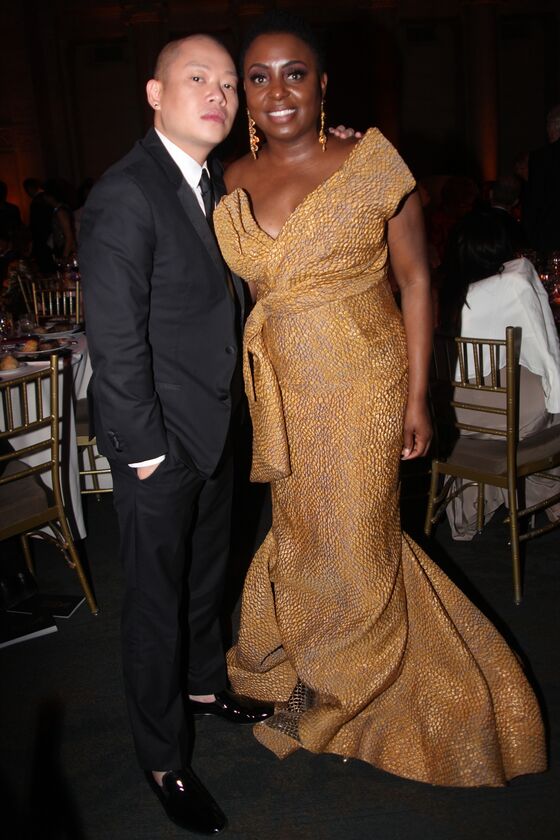 Yuder Mezerene, an eighth grader at Orchard Gardens school in Boston, played Bach on a Steinway grand at the benefit, and designer Jason Wu admired singer Ledisi's gold dress before she belted some soul on stage. Wyclef Jean -- who performed with Lang Lang at President Obama's Nobel Peace Prize ceremony -- rapped welcome greetings in Chinese.
China was on the mind of a few in the crowd including Sandy Weill, Citigroup's chairman emeritus.
"I think we've got to think about how do we make things work with China," Weill said. "We have to get it right. If we work together, we have a good chance of making the world a better place."
As for what the U.S. might do to make that happen: "If it was me, I think the best way for America to get what they want is to make the other person look like a winner," he said.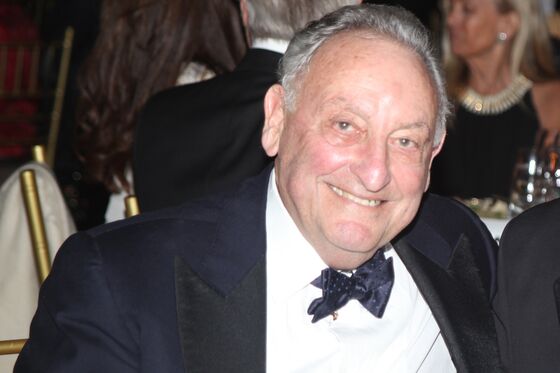 Weill said he's as glued to the markets as he was when he was heading Citigroup, but following them these days is different.
"We have the most active president, he's on television all the time," Weill said. "You never know what's going to happen. But I think we have the chance to make the world a better place. And hopefully we'll be smart."