Italy Pivots to China in Blow to EU Efforts to Keep Its Distance
(Bloomberg) -- Italy's government is scrapping the previous administration's efforts to limit Chinese investment in strategic sectors in favor of fostering relations with Beijing by volunteering for a role in China's vast global infrastructure program.
The two countries are drawing up a memorandum of understanding to extend the massive Belt and Road spending program to Italy in sectors including railways, airlines, space and culture, Michele Geraci, undersecretary at the Ministry for Economic Development, said in an interview at his Rome office.
"We are very different from the previous government on China," said Geraci, 51, a Sicilian professor of finance who spent a decade teaching in the financial hub of Shanghai. "We are trying not to ignore China as has been done in the past."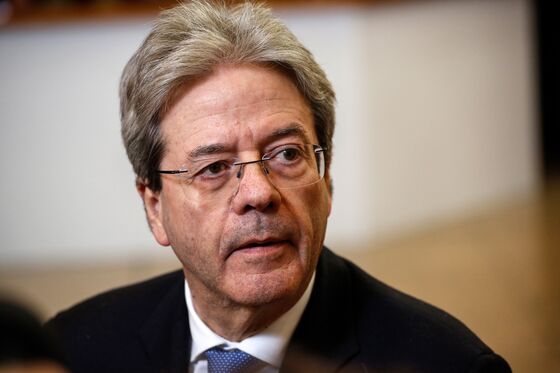 With its pivot to China, Italy's populist coalition risks alienating European Union allies just as it has on migration, fiscal policy and its scorn for the EU itself. Italy's last government, under Prime Minister Paolo Gentiloni, had joined Germany and France at the forefront of EU-wide efforts to curb Chinese investment in critical infrastructure and strategic companies.
The new government in Rome has ditched that drive, according to Geraci, who said he didn't want a common EU policy on screening outside investments. "We have 28 different economies with 28 different interests," he said. Rather, Italy will push to do business with China "within the scope of our existing alliances with the EU, with NATO," he said.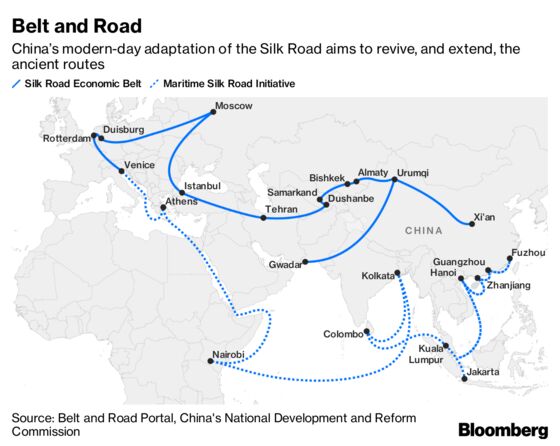 Italy's ruling coalition, of the anti-establishment Five Star Movement and the anti-migrant League, is betting on investment from China as it struggles with markets and European Union debt and deficit limits. Armando Siri, economic adviser to Deputy Prime Minister and League leader Matteo Salvini, said in an interview that the government can only lower its deficit target in 2020 and 2021 if the economy grows faster.
"We are trying to see how Italy can be the leading European Union partner in the Belt and Road Initiative," said Geraci, who had a small pile of Chinese banknotes from his latest trip under his pen holder. "Italy's position in the Mediterranean is quite crucial for that, China is keen to have a big European country as a partner."
The two-page memorandum, due to be signed by year-end, may involve Italy's troubled airline Alitalia, said Geraci, who declined to give details. He also wants to work with China on its payments technology including through Tencent's WeChat service, and on joint ventures in Africa.
A League supporter, Geraci met Salvini over dinner in Italy's business capital, Milan, in January 2017, through an economist friend. "Salvini was very curious to see someone who came from China," recalled Geraci, who briefed Salvini about the country's fast growth. It was Salvini who picked him for the ministry post.
Italy has stepped up the pace of official visits to China. Finance Minister Giovanni Tria flew there in August, and Deputy Premier Luigi Di Maio last month. Chinese President Xi Jinping may visit Italy next year, Geraci said.
Geraci, who has been to China twice since his appointment, said he would return with Di Maio in November to attend China's first-ever International Import Expo in Shanghai. China has reiterated that it would like to boost imports from all over the world, including the U.S., to meet domestic demand and reduce the trade surplus.
Geraci dismissed any concerns that Italy could get in too deep with China, and face a debt risk. Sri Lanka, for instance, borrowed from China to build a port and then couldn't repay the loans. Italy could learn about "what pitfalls we may be running into" from Sri Lanka, Malaysia and Laos, he said, but Italy has other issues.
"Our European friends already have a lot of Italian debt, we don't need to worry about China, it's the European Central Bank that has Italian debt," Geraci said. "The size of the Italian economy saves us from this debt trap."