Hong Kong Panel Recommends China's Sinovac Vaccine for Use
(Bloomberg) -- A panel of experts recommended that Hong Kong approve the Covid-19 vaccine from Chinese developer Sinovac Biotech Ltd., paving the way for a second shot as the city prepares to inoculate its residents.
The 12-person panel announced the endorsement on Tuesday, saying the shot -- CoronaVac -- has an overall efficacy rate of slightly more than 50%. The move came after the body last week postponed a decision on the shot, saying it needed more efficacy data. The panel's support follows the completion last month in the approval process for the vaccine developed by BioNTech SE and Pfizer Inc.
The decision to recommend the approval was unanimous, panel chair Wallace Lau Chak-sing said in a press briefing. The vaccine's efficacy rate increases to 62% when the second dose is administered 28 days after the first injection, he said.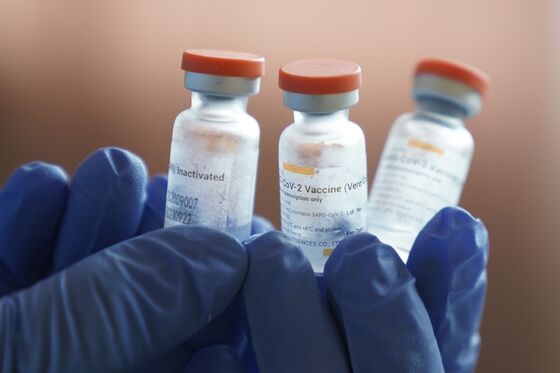 While Secretary for Food and Health Sophia Chan will make a final decision, approval for the Sinovac shot is likely as Hong Kong has vowed to give residents the option to choose among several vaccine candidates.
Hong Kong also has a third pact with AstraZeneca Plc, which is still in the approval process, and it is seeking a fourth contract to ensure an adequate supply. The government said it has so far purchased enough doses to cover its 7.5 million residents.
The city is expected to start its inoculation program in early March. Hong Kong has been slower to kick off its drive compared to nearby places like mainland China and Singapore. That's partly due to a lack of urgency, as Hong Kong has kept virus cases under control through strict social distancing rules.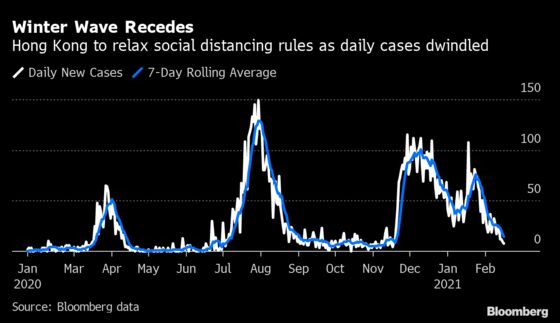 A recent winter outbreak has faded to no more than a dozen infections in the past few days, after Hong Kong deployed compulsory testing and neighborhood lockdowns in an attempt to achieve zero cases in the community. The closure of schools and some businesses has been in place for over two months, and has been extended into the New Year holidays.
Hong Kong said earlier Tuesday it will relax social-distancing rules beginning Thursday, including extending restaurant hours and doubling the number of people allowed to sit at one table. Sports venues will be allowed to reopen, together with beauty parlors, theme parks and cinemas.
The Pfizer/BioNTech vaccine will be administered in community centers started by the government, while shots from Sinovac and AstraZeneca will be distributed to private hospitals and clinics, a government adviser told Bloomberg News.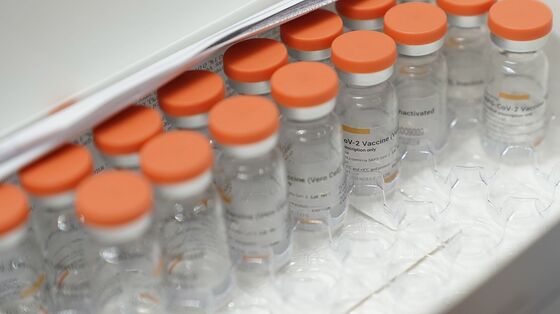 The recommendation for the Sinovac shot comes after mainland Chinese authorities earlier this month approved it to be used by the general public in the country's second such authorization.
The Sinovac shot continues to be approved for use in several countries, despite inconsistencies in the publicly announced efficacy rates for the inoculation. Trials in Indonesia and Turkey showed success rates ranging from 65% to more than 90%, while a trial in Brazil resulted in a rate of just over 50% -- though the company said that was because the participants were high-risk medical workers.
The Hong Kong panel last week, in delaying its decision on the vaccine, said that while data from Phase I and II clinical trials demonstrates the shot's safety, it wanted more data on 14-day and 28-day post-inoculation periods.
While Hong Kong authorities have previously requested Sinovac have the relevant clinical data published in medical journals, Sinovac indicated it has "considerable difficulties" compiling the information in a short period of time.
CoronaVac has also been supplied to Brazil, Indonesia, Turkey and Chile. The company aims to double its annual production capacity to 1 billion doses after adding more facilities this month.