Hong Kong to Impose Lockdowns 'as Necessary' After Kowloon Move
Hong Kong signaled more lockdowns in the future after deeming its first such measure, imposed on an area of Kowloon over the weekend, successful in detecting 13 new cases.
The lockdown, which affected 10,000 people, was in effect for two days in Kowloon's Yau Ma Tei and Jordan areas where about 7,000 residents were tested.
The order was effective in identifying infected patients and isolating them and their close contacts quickly, said Food and Health Secretary Sophia Chan on Sunday at a media briefing. "If there is such a need, obviously we do not rule out the possibility of any future operation like this," she said.
The unprecedented operation was announced early Saturday hours before it went into effect, and involved more than 3,000 government officers from 16 departments. Residents were not allowed to leave the area until testing was completed, although those with a negative test result were allowed to exit from Sunday evening.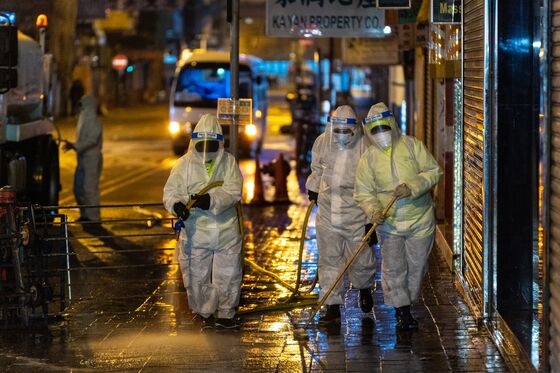 Earlier media reports of a more severe lockdown were published on Friday, driving the Hang Seng Index 1.6% lower, its biggest drop in almost two months. The South China Morning Post said that the move would impact tens of thousands of people and would even include parts of Sham Shui Po, but later scaled back its report.
The measure is a departure for a city that resisted a more aggressive stance earlier in the pandemic, though it still pales in comparison with the lockdowns adopted in mainland China, where people are sometimes banned from leaving cities, districts or even their apartment complexes.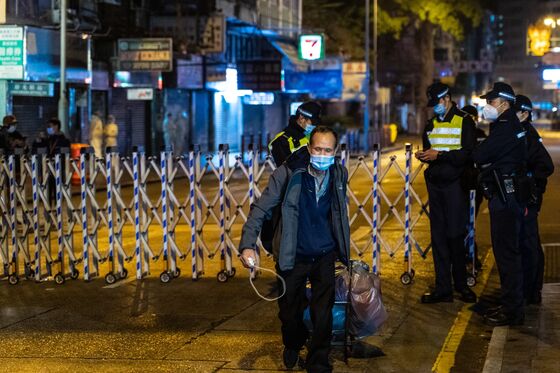 A government statement issued early Monday morning expressed hope that "this temporary inconvenience will completely cut the local transmission chains in the district and ease residents' worries and fear."
From Jan. 1-20, a total of 162 positive cases were recorded within the lockdown area, involving 56 buildings, said the statement.
"The government will use this restriction with mandatory testing order when necessary," Chief Executive Carrie Lam said at a briefing on Saturday. Officials will improve the way they communicate on such plans including the timing of announcements, Lam said, adding she won't rule out that the measure will be taken again.