Hedge Funds See Winning Didi Bets Lose Luster on China Crackdown
(Bloomberg) -- Marquee investors backing China's largest private companies are being burned again by the country's regulatory crackdowns.
Tiger Global Management, Farallon Capital Management and D.E. Shaw & Co. were early investors in Didi Global Inc., pouring in millions of dollars into the ride-hailing giant. So did Coatue Management and Third Point LLC. Now they're feeling some pain with Tuesday's share plunge.
No doubt many Didi backers have still made money on the second-largest U.S. initial public offering for a Chinese firm. Even with Tuesday's decline, the company is valued at about $60 billion, up from a reported $8.75 billion in 2015. But Didi's sharp retreat underscores the risk of betting on Chinese firms, where tension remains between the government and its burgeoning corporate sector.
Tiger Global started backing Didi in 2014, while Coatue and Farallon invested a year later. Representatives for the firms declined to comment. Third Point didn't respond to a request for comment. Most made the Didi investments through their venture capital units.
Among investors who paid the highest prices for Didi shares were those who bought during 2018 and 2019, before the onset of the pandemic took its toll on ride hailing companies. These investors paid $50.93 a share, according to regulatory filings.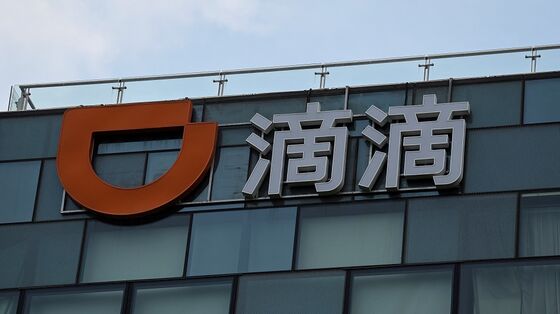 Billionaire investor John Paulson invested $96 million in Didi through an Irish affiliate between 2016 and 2018, documents show. That included $8.9 million of shares purchased at the $50.93 level.
Beyond hedge funds, a U.K. affiliate of SoftBank Group Corp. bought more than 72 million shares for $3.7 billion in January 2018, records show.
China's campaign to impose tougher controls on the nation's tech firms accelerated late last year as the country recovered from the impact of the pandemic and tensions with the U.S. intensified.
In late 2020, authorities derailed what would have been the world's largest initial public offering, Ant Group Co.'s share sale. The move came to the detriment of global investors including Carlyle Group Inc. and Warburg Pincus, which had invested at least $500 million each.
The demise of Ant's $35 billion dual Shanghai and Hong Kong listing at the 11th hour was seen as a powerful broadside on the fintech sector. President Xi Jinping has since said he would go after so-called "platform" companies that have amassed data and market power, effectively covering a range of firms from Didi to food delivery giant Meituan and e-commerce leaders like JD.com Inc.
The crackdown has weighed heavily on the tech sector. Alibaba Group Holding Ltd.'s shares have lost 34% since reaching a 52-week high in October. Tencent Holdings Ltd. is down 28% since its January record.
The lack of legal protections for investors is part of the reason that billionaire investor David Tepper is cautious on investing in China, he said at the Robin Hood Investors Conference last month. Tepper, who has some private equity investments in the country, said he limits his China investments to about 10% of his total portfolio.