China's $35 Trillion Problem: Managing Financial Assets Is Hard
(Bloomberg) -- China's finance ministry has warned the country's state-owned financial assets need further protection from mismanagement, following the release of new data on the size of their balance sheets.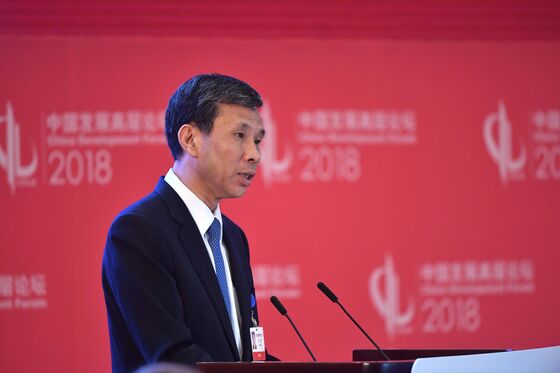 Total assets of state-owned financial enterprises amounted to 241 trillion yuan ($34.6 trillion) in 2017, according to a report published by China's Ministry of Finance Thursday. Their liabilities were 217.3 trillion yuan last year, according to the report.
"While we are gradually upgrading the management of state financial assets, we have to be aware that there are still institutional and structural contradictions and problems," said Liu Kun, China's finance minister, in the report. "The mission of preventing massive risks remains tough."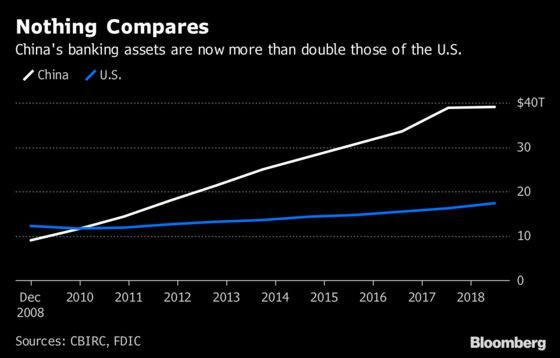 The warning comes as China plans to increase the number of companies it deems systemically important financial institutions. Policy makers are stepping up crisis-prevention efforts as the nation's debt burden swells to unprecedented levels. Centralizing oversight of state-owned financial assets will be needed, the finance ministry said in the report.
All four of the world's biggest banks by assets are Chinese, according to data compiled by Bloomberg. Industrial & Commercial Bank of China Ltd. alone controls $4.1 trillion. Ping An Insurance (Group) Co., a name that few outside China recognized 10 years ago, has 45 percent more assets than Warren Buffett's Berkshire Hathaway Inc.