China Sentences Former Securities Regulator to 18 Years in Jail
(Bloomberg) -- Yao Gang, former vice chairman of the China Securities Regulatory Commission, was sentenced to 18 years in jail, the latest instance of authorities cracking down on financial wrongdoing.
Yao was also fined 11 million yuan ($1.6 million) after being convicted of taking 70 million yuan in bribes and pocketing illicit gains of 2.1 million yuan from insider trading. He became one of the CSRC's four vice chairmen in 2008, and was placed under investigation in the wake of the 2015 stock-market crash.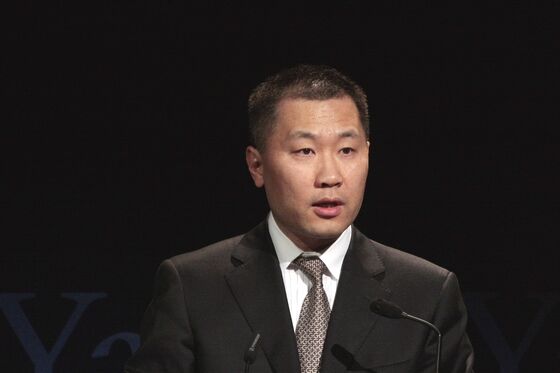 China has taken a tough stance on wrongdoers since the 2015 rout, which wiped $5 trillion off the value of the nation's equities. High-profile businessmen have been arrested and jailed, while the CSRC has issued billions of yuan worth of fines for market manipulation in an effort to ensure financial stability.
Yao was found guilty in a court in the northern city of Handan, in China's Hebei province. Between 2006 and 2015, the court said, he used his positions at the regulator to earn bribes by helping companies avoid penalties and facilitating trading halts and restarts.
Xu Xiang, known as "hedge fund brother No. 1," was in January 2017 sentenced to five-and-a-half years in prison and fined 11 billion yuan for colluding to manipulate share prices from 2010 to 2015. Last month, Zhu Yidong, the chairman of Shanghai Fuxing Group was arrested overseas and escorted back to China on suspicion of manipulating stocks and other economic crimes, according to Shanghai's police department.