China's Recovery Points to Lunar New Year Boost for Gold Demand
(Bloomberg) -- China's economic recovery from the coronavirus pandemic may offer some solace to gold bulls, with expectations building that jewelry demand will rebound following last year's wipe out.
Jewelry retailers on the mainland have reported strong sales in recent months, while concerns over infection have pushed some consumers online. It's a turn around from last year's Lunar New Year period, when surging virus cases forced stores to shorten business hours and manage time off for employees, and consumers reined in spending.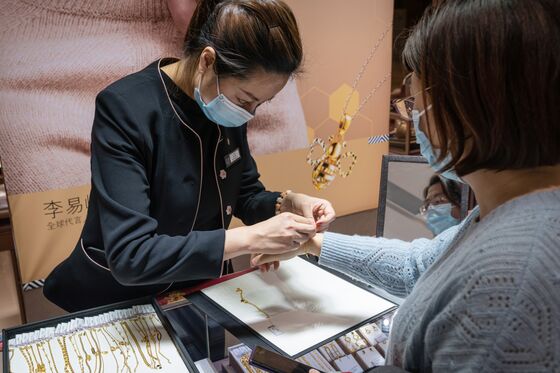 The shaky start to 2020 saw demand in the world's biggest gold consumer tumble 35% to the lowest annual total since 2009, despite a rebound in the final three quarters. China's Lunar New Year holiday, a traditionally auspicious time to buy gold, kicks off on Thursday.
Optimism about new year sales has improved considerably, said Nikos Kavalis, managing director at consultancy Metals Focus. He's confident sales "will be higher year on year, given the low base in 2020 due to the pandemic."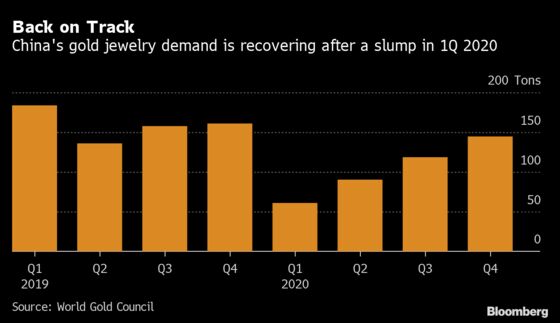 Still, consumption is unlikely to have returned to pre-pandemic levels. Demand may be about 30% lower than the same period in 2018 and 2019 due to the re-emergence of the virus in some provinces, said Haywood Cheung, president of the Chinese Gold & Silver Exchange in Hong Kong.
Parts of northern China recently imposed lockdowns to curb coronavirus outbreaks and the government has taken steps to discourage millions of people from making their annual trips to their hometowns. That's likely to distort some of the traditional spending at this time of year.
"The Spring Festival is generally the peak season for gold jewelry sales, mainly because people want to bring gifts when visiting relatives and friends," said Jason Yu, managing director at Kantar Worldpanel Greater China, a data and consulting company. "However, due to the sporadic virus outbreaks this year, consumers will significantly reduce their outings."
A stronger New Year period may also point to a more positive annual outlook. China's demand may expand this year as policy makers have positioned domestic consumption as a priority, said Roland Wang, the World Gold Council's managing director for China. That likely bodes well for gold demand, especially jewelry, he said.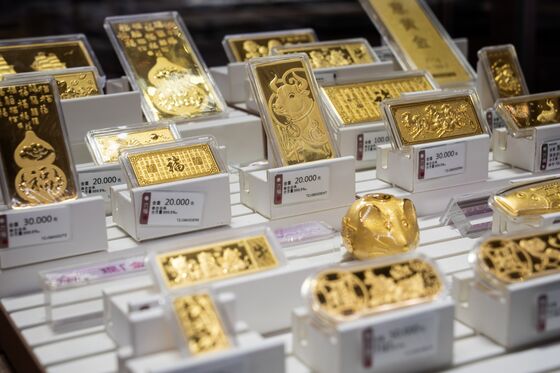 Retailer Luk Fook Holdings International Ltd. saw year-on-year same store sales sales growth of 11% at self-operated shops for its gold products in the quarter ended Dec. 31. It saw a similar rise in its licensed shops, which account for about 96% of total shops on the mainland. E-commerce business sales growth jumped 53%.
"After months of lockdown and social distancing, customers have changed their shopping habits to buy online that drove us to go further in the digital arena," said Nancy Wong, deputy chief executive officer of Luk Fook. "Customers are moving online and live streaming has become a popular activity where customers can see the products and interact with the host."
Shen, a company accountant who asked to only be identified by her last name, said she buys jewelry every new year as a gift for herself and 2021 will be no different.
"Whatever looks appealing, I would consider buying," said Shen, who was wearing a gold necklace with a pendant shaped like two fish and a pair of gold earrings while browsing a jewelry store in Shanghai's financial district. "This is my normal consumption. There is no impact from the pandemic."