China's Premier Li Emphasizes Economic Stability Amid Global Recession
(Bloomberg) -- Chinese Premier Li Keqiang expressed confidence in the economy, highlighting its stability in a world mired in recession and grappling with a resurgence in coronavirus infections.
China's economy will probably grow this year and surpass 100 trillion yuan ($15.3 trillion) despite "great difficulties" in keeping it running smoothly, Li wrote in an article published Wednesday in People's Daily newspaper. The economy has shifted from a stage of rapid growth to one of high-quality development, he said.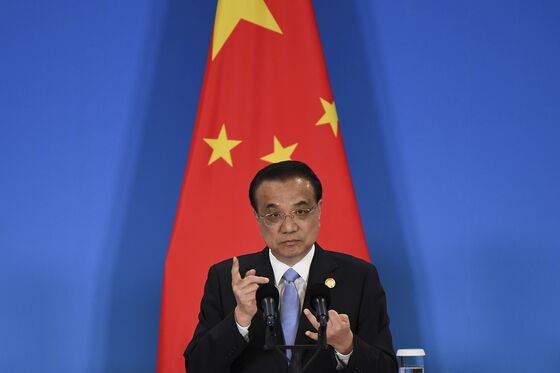 "For a large economy like ours, stability means progress in a certain sense, under the circumstances of a complex and volatile international economic and political landscape," he said.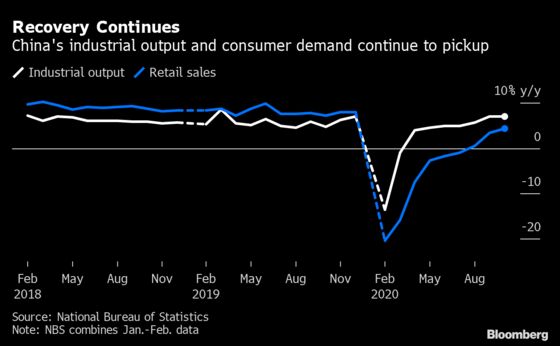 China's recovery is gaining momentum as consumer spending picks up, with the economy likely to be the only major one set to expand this year amid the pandemic. The Communist Party recently laid out its five- and 15-year economic plans, with President Xi Jinping outlining an ambition to double gross domestic product by 2035.
For the coming five years, Li said China will focus on stabilizing its economy in order to hedge against global uncertainties. That requires a focus on employment, basic livelihoods, market entities, food and energy safety, stable industrial chains and supply chains, and grassroots operations, he said.
Li also highlighted China's "dual circulation" development strategy, in which the domestic market becomes the main growth driver, supplemented by international demand.
"It is by no means to close the door to engage in closed operation, but to firmly implement the strategy of expanding domestic demand and opening up to the outside world with greater efforts," he wrote.
Chinese officials haven't yet disclosed a growth target over the next five years, unlike in previous economic plans. The government also didn't set one for 2020 amid the pandemic.
Yao Jingyuan, a special research fellow of the Counsellors Office of the State Council, told reporters in Beijing Wednesday that the government had initially set a target of 6% for 2020. That had to be revised after the virus outbreak, with the target subsequently dropped, said Yao, who was a former chief economist and spokesperson for the National Bureau of Statistics.