China's Industrial Profits Grow at Slower Pace as Costs Rise
(Bloomberg) -- China's industrial profit growth slowed in May as the base effects from revenues savaged a year ago by the coronavirus pandemic eased, and many businesses faced rising costs.
Industrial profits rose 36.4% in May from a year earlier, the National Bureau of Statistics said Sunday, compared with a 57% increase in the previous month. For the first five months of the year, profits climbed 83.4% from a year earlier.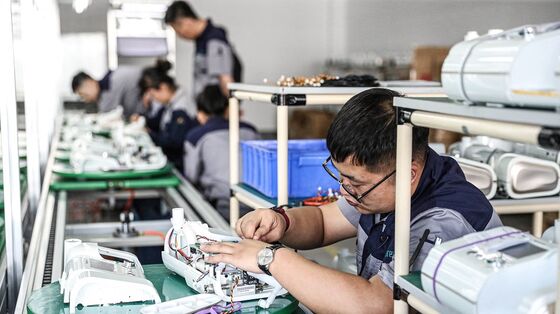 The steady recovery of market demand and continuous improvement of industrial companies' operation have contributed to the sustained growth in profits, Zhu Hong, an economist with China's statistics bureau, said in a statement.
Yet the recovery is still unbalanced, with smaller companies registering a slower pace than large and medium-sized enterprises, Zhu said. Of 41 industrial sectors tracked, nearly 70% posted yearly profit increases for May, while 80% showed profits about 2019 levels.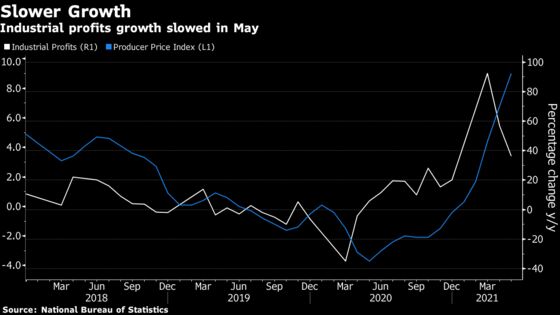 Rising commodity prices have boosted profits for upstream industries such as raw material producers, but put a squeeze on downstream businesses as input costs climbed. Producer prices rose 9% in May from a year earlier, the fastest pace since 2008, mainly due to higher metal prices.
The pharmaceutical manufacturing sector saw accelerated profit growth, Zhu said, driven by demand for pandemic-related medical supplies such as vaccines and test kits.
Profit growth in mining in the five-month period remained strong at 136%, while manufacturing posted gains of 85.2%.