China Detains Australian TV Anchor With Government-Run Station
Chinese authorities have detained an Australian television anchor working with a government-run station as relations worsen between the nations over trade and security concerns.
Australia's government was informed on Aug. 14 that Cheng Lei had been detained in China, Foreign Minister Marise Payne said Monday night. Cheng has been a journalist and television anchor working for the Chinese government's English news channel, CGTN. Her profile page on the broadcaster's website has been removed, along with videos from her previous stories.
Cheng has not been charged, according to an ABC report, but is being held under "residential surveillance at a designated location." That can involve being detained for up to six months without access to a lawyer or other assistance, the ABC said.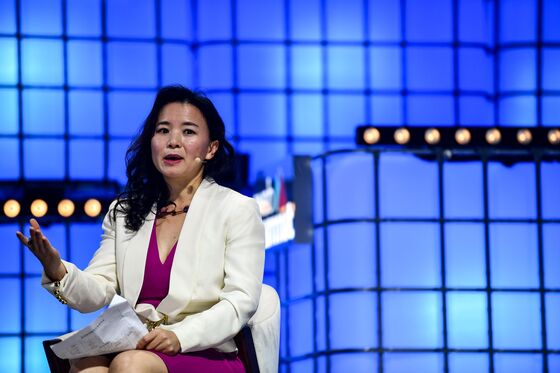 Australian officials had an initial consular visit with Cheng at a detention facility via video link on Aug. 27, Payne said in her statement. China's Ministry of Foreign Affairs wasn't immediately available for comment.
The unexplained detention threatens a further deterioration in ties between Australia and its largest trading partner since Prime Minister Scott Morrison angered China in April by calling for an independent probe into the origins of the coronavirus. Australia has also banned Huawei Technologies Co. from participating in its 5G network and passed a law to stem foreign interference that was aimed at China.
President Xi Jinping's government has placed tariffs on Australian barley, banned products from four of its meatworks and launched an anti-dumping probe in its wine exports. Last week, a top Chinese diplomat in Australia said China felt unfairly "singled out" by Australia and that Morrison's government was teaming up with the U.S. to attack Beijing.
Cheng has hosted business shows as a CGTN anchor since 2012 and was well known among Beijing's small circle of diplomats and journalists. She had previously served as China correspondent for CNBC, after graduating from the University of Queensland with a bachelor's degree in commerce and serving a stint as an accountant at Cadbury Schweppes, according to her LinkedIn profile.
In February and March, Cheng issued a series of Facebook posts which contained anecdotes detailing stresses China's health system was encountering in dealing with the coronavirus outbreak in Wuhan.
The case underscores growing concerns about the legal risk of foreigners in Beijing, already shaken by the prosecution of two Canadians including former diplomat Michael Kovrig on spying allegations. China has repeatedly linked those cases to Canada's cooperation with U.S. efforts to extradite Huawei Technologies Co. executive Meng Wanzhou.
"Cheng Lei has been in a very special position," said Geoff Raby, a former Australian ambassador to China who described himself as a good friend of Cheng. "She's on the national government-owned broadcaster that plays a key role in government propaganda. So levels of sensitivity for anyone working there are higher than for any other institutional body in China."
Regarding her detention, Raby -- who has business interests in China -- said that "on the surface" it looked like Beijing was using it as retaliation against Australia.
"It is a very powerful message that's being sent," Raby said in a Bloomberg Television interview on Tuesday. "There is a tit-for-tat downward spiral going on and it's hard to see where the floor to this is."
Trade Minister Simon Birmingham said he didn't know why Cheng had been detained and that Australian authorities were working out what consular assistance they could provide.
"Obviously this is a concerning time for her family and that's why we will continue to provide every bit of assistance that we can," Birmingham said in an ABC television interview. He said he was disappointed that Beijing was continuing to refuse ministerial-level talks between the nations.
Last week, Morrison's government revealed it was seeking new powers to veto or scrap agreements that state governments reach with foreign powers, in a move aimed at weakening China's ability to gain influence in the nation through its Belt and Road Initiative.
That came two days after Australian Treasurer Josh Frydenberg said he'd informed China Mengniu Dairy Co. that he'd reached a preliminary view that its proposed purchase of Kirin Holdings Co.'s Australian beverage unit was "contrary to the national interest." The Chinese dairy giant has scrapped the deal.
On Monday, Huawei cited negative business conditions for pulling out as the major sponsor of professional rugby league club the Canberra Raiders.
In a report issued Tuesday, the Australian Strategic Policy Institute, or ASPI, cited said there's been a "sharp escalation" in "coercive diplomacy" by China since 2018. Such actions include economic measures including trade sanctions, investment restrictions, tourism bans, and boycotts, as well as measures including arbitrary detention, restrictions on official travel and state-issued threats, the report said.
"These efforts seek to punish undesired behavior and focus on issues including securing territorial claims, deploying Huawei's 5G technology, suppressing minorities in Xinjiang, blocking the reception of the Dalai Lama and obscuring the handling of the Covid-19 pandemic," the authors wrote.
The regions and countries that recorded the most instances of coercive diplomacy over the last decade include Europe, North America, Australia, New Zealand and East Asia, the report said.
ASPI called for "a coordinated and sustained international effort by foreign governments and companies" to counter coercive diplomacy and uphold global stability.