Trump Sees Gain in China Tariffs Despite Consumer Pain
(Bloomberg) -- The Trump administration said it needs to confront China over its trading practices to defend U.S. long-term interests even as escalating tariffs cause discomfort for American consumers.
Inaction by the U.S. would leave the American economy and consumers worse off over the longer run, a senior administration official told reporters at a briefing on Friday, speaking on the condition of anonymity.
U.S. industry has widely pushed back against the Trump administration's use of tariffs to force changes to China's economy, and companies from Walmart Inc. to Gap Inc. and Samsonite International SA have said they're prepared to raise prices if the new tariffs bite into their business.
Trump's biggest strike yet in a growing trade fight between the world's biggest economies will see a 10 percent duty applied to $200 billion of Chinese imports on Monday, which could rise to 25 percent next year. He's threatened duties on a further $267 billion of made-in-China goods, which would hit nearly all other consumer products including mobile phones, shoes and clothes.
The latest round of duties comes on top of a 25 percent tariff already imposed on about $50 billion in Chinese goods, which spurred counter-tariffs from Beijing. China plans to retaliate on the U.S.'s $200 billion tariff round by slapping levies on $60 billion of American goods.
"The new $200 billion of U.S. tariffs on Chinese goods, mostly consumer-oriented, will depress spending and hurt the retail sector beginning in 2019," Seema Shah and Danielle McIntee, analysts with Bloomberg Intelligence, wrote in a note on Friday. "Lower-income families, already pinching pennies, are most exposed, given the likelihood of tariff-related price increases on everyday items."
The U.S. is monitoring plans for Chinese retaliation to the $200 billion round of levies, but it has nothing to announce yet on a further round of duties, the official said.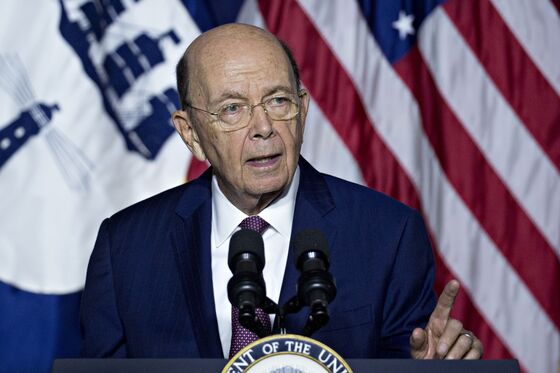 Commerce Secretary Wilbur Ross earlier this week said the tariffs are spread over such a wide range of goods that Americans shouldn't notice price increases.
"We were trying to do things that were least intrusive on the consumer," Ross said on CNBC on Tuesday. "We really went item-by-item trying to figure out what would accomplish the punitive purpose on China and yet with the least disruption in the U.S."
The U.S. remains open to trade negotiations with China but there's no scheduled meetings at the moment, the official said. Treasury Secretary Steven Mnuchin has extended an invitation to resume trade talks with his Chinese counterparts. The Asian nation had said they'd refuse to negotiate if the Trump administration followed through with the $200 billion tariff round.