China's Guangdong Province Mulls Ending Home Pre-Sale System
(Bloomberg) -- China's Guangdong province is considering a proposal to scrap a housing pre-sale system that's become a major avenue for developers to finance projects.
Guangdong's housing authority is soliciting developers' views on phasing out the system, which for decades has allowed home builders to receive funding upfront by selling apartments before construction has been completed, according to a document circulated to property firms and seen by Bloomberg News. Developers have then been able to use those funds to invest in other projects elsewhere, or start new ones.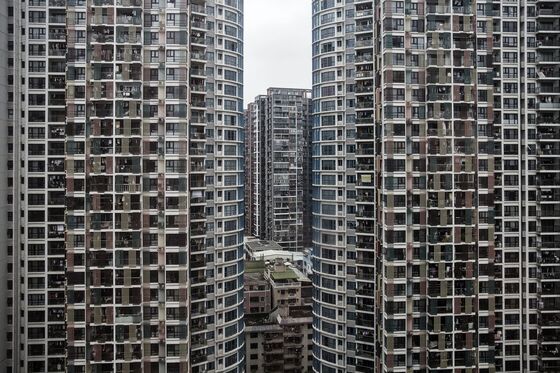 Authorities want to move away from the pre-sales system to limit risks in China's real estate market, which by some estimates accounts for as much as 20 percent of the country's gross domestic product. The current system fuels excessive property investment and has attracted incompetent players into the industry, according to the document. Ending it would help reduce the sector's high leverage and tackle related financial risks, the document said.
Calls to the Guangdong housing bureau's media office went unanswered outside of office hours. The Paper reported on authorities' deliberations earlier on Friday.
Chinese builders' dependence on home sales for cash inflows climbed to a record in July, according to Bloomberg calculations based on official figures. Developers' sales proceeds, including down payments and buyers' mortgages, amounted to 4.5 trillion yuan ($657 billion) in the first seven months, accounting for 48 percent of their total capital on hand.
Any limiting of developers' ability to receive pre-sales funding would add to the challenges facing an already stretched sector. Even though the nation's booming property market is buoying earnings and pushing up margins, home builders face a record $23 billion maturity wall in the first quarter of 2019, or as much as $43 billion if bond investors demand early repayment of some notes.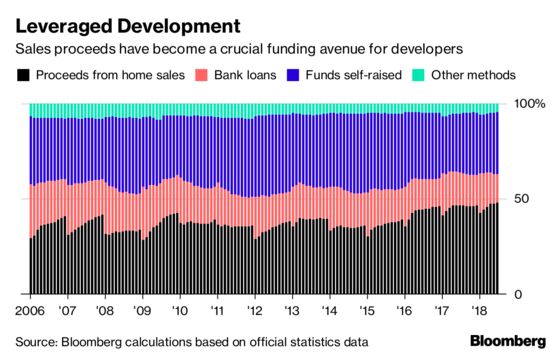 Compounding that is Beijing's determination to keep a lid on home prices, which is making it harder for firms to generate swift cash from sales. Prices rose at the fastest pace in almost two years in August, according to Bloomberg calculations based on data for 70 cities released by the National Bureau of Statistics earlier this month, adding to the likelihood of further government tightening.
According to the document, Guangdong's housing bureau is proposing to call off pre-sales allowances for new land plots in trial cities at the initial stage. In China, it's up to local government to draw up requirements in land parcels to be auctioned, including general zoning plans and selling requirements.