World Growth to Decelerate as China Cools, OECD Projection Shows
(Bloomberg) -- Long-run economic scenarios for the world economy show that U.S. GDP growth is expected to surpass that of China in 2040, according to the OECD. By that time, China's economy will be 77 percent larger in international dollars than that of the U.S.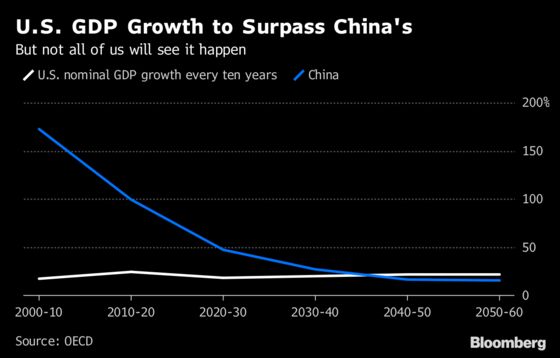 In 2037, the economies of India and the U.S. are expected to switch order too, as the world's economic might shifts toward Asia. By 2060, China and India's share of the of the global economy will be larger than that of all OECD countries combined. If one adds Indonesia, about half of the world's economy will be represented by the three Asian countries.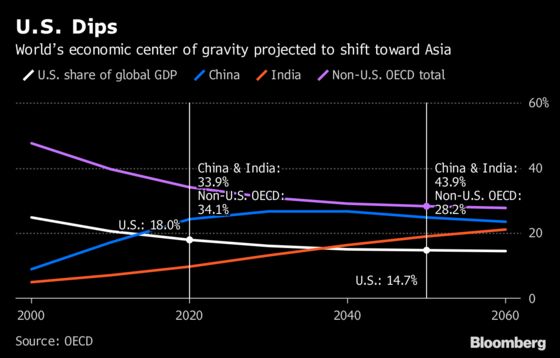 The OECD incorporates metrics such as capital stock, productivity, employment growth and labor pool expansion to make long-view economic forecasts. The newest edition projects to year 2060.
The research analysis includes all 35 OECD member countries, eight non-OECD G20 members and three key economic partners.
The OECD report also notes that demographic changes will force "governments to raise tax revenue by an average of 6.5 percentage points of GDP to meet health and pension needs while preventing government debt from rising."