The Shenzhen Billionaire Following His Stanford Tech Dream
(Bloomberg) -- The idea came to him while lounging on the Stanford University lawn as an electrical engineering student: a flexible display that could be tucked away like a pen.
"Big screens that we can roll up and put in our pocket," said Bill Liu, 35, founder of Shenzhen, China-based unicorn Royole Corp.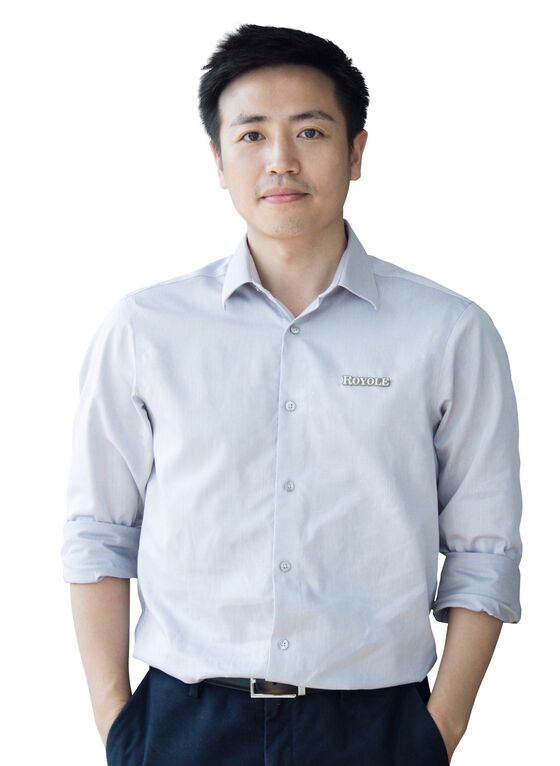 Liu has been chasing that dream ever since, and after demonstrating the world's thinnest flexible, full-color smartphone display in 2014, he now has a long list of venture capitalists backing him.
Following a stint as a research scientist at International Business Machines Corp. in New York, Liu moved to Shenzhen and founded Royole with two other engineers with Stanford backgrounds. Now in its sixth year, the startup was valued at $5 billion in its latest Series E round of funding. Many of its 2,000 employees are working to mass produce the displays at a Shenzhen production campus built with Royole's cache of VC money.
Liu sees an opportunity to change one of the most fundamental human-machine interfaces of our time. By offering a solution to the conflict between visual experience and portability, he figures Royole can overhaul the devices by which most information is absorbed these days.
"People really want to see beautiful, high-resolution big screens, which is why TVs and theaters keep getting bigger," he said "But it's at conflict with portability. If we can make something that combines both in one device, it can be amazing."
Company filings show Liu has about a 42 percent stake of the company, giving him a $2.1 billion fortune, according to the Bloomberg Billionaires Index. Co-founders Peng Wei and Xiaojun Yu, who also studied at Stanford, have smaller stakes.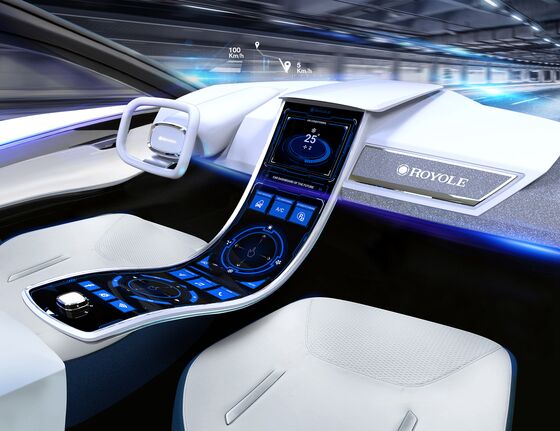 Royole's line of products include 3-D mobile theaters, "wearable" flex displays and a smart writing pad, which it sells on Amazon.com, JD.com and flagship stores in China, the U.S. and Europe. But its main source of revenue is business-to-business sales of its technology solutions, such as a lamp by China's Opple Lighting Co., which can be adjusted with touch technology built into the stand.
Liu said he's working on potential deals with smartphone makers and vehicle companies interested in Royole's curved dashboard. A partnership with Chinese athletic goods maker Li-Ning is also in the works.
Flexible displays including the curved design used by Samsung Electronics Co. account for about a third of total smartphone display shipments, said Jerry Kang, an IHS Markit analyst. He said the technology will have a majority of the market by 2022, when shipments of smartphone displays are expected to have tripled.
"Mobile brands will try to make their products with larger screens in a more convenient way," he said.
Royole isn't the only game in town or even the biggest. BOE Technology Group Co.'s flexible AMOLED display production line in Chengdu, China, began running May 11, the company said on its WeChat account. Total investment for the line is 46.5 billion yuan ($6.8 billion).
Royole's investors include Knight Capital, IDG Capital, Poly Capital Management, AMTD Group, the funds of Chinese tycoon Xie Zhikun and the venture capital arm of the Shenzhen government.