Hong Kong Property Millionaires Fuel a 49-Year-Old Brokerage
(Bloomberg) -- One of Hong Kong's oldest brokerages is boosting its wealth management operations in the city, where millionaires are being minted by a property boom.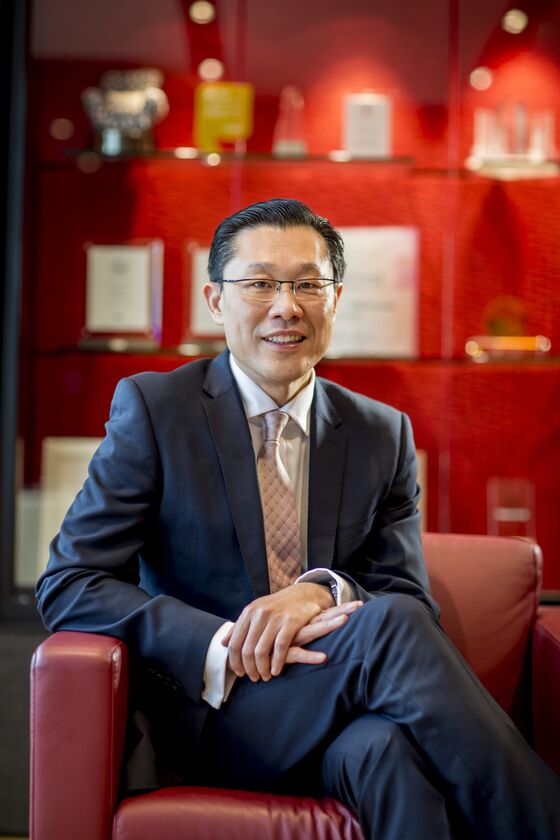 Everbright Sun Hung Kai Co., a unit of China's Everbright Securities Co., plans to add 100 relationship managers specializing in clients with at least HK$8 million ($1 million) of investable assets, said Deputy Chief Executive Officer Kevin Tai. The hires will take place over the next year or two and raise the team's overall strength to about 500.
"The property market is a main reason," Tai said in an interview on Monday. "A lot of our clients may have made a profit in the property market, therefore, they are showing an increasing demand for asset appreciation and protection."
The brokerage is looking to leverage relationships built since 1969, helping its clients invest gains from a market where house prices have surged more than 50 percent over the past five years. It joins local rival Haitong International Securities Group Ltd. in competing with global banks such as UBS Group AG and HSBC Holdings Plc in tapping Hong Kong's wealth.
Property prices have also defied concern about higher interest rates. Centaline Property's Centa-City Leading Index of existing home prices hit a record this month and has risen about 10 percent this year.
Everbright Securities bought a majority stake from Sun Hung Kai & Co. in 2015 to create Everbright Sun Hung Kai. It manages about HK$140 billion of assets, with businesses ranging from asset management to structured finance. Tai sees wealth management eventually surpassing the brokerage business, though he didn't say by when. Revenue is currently equally split.
At a time when banks are boosting digital services rather than traditional branches, Everbright Sun Hung Kai may add to its three outlets in Hong Kong and Macau, said Tai. It could also provide a wider range of choices from plain-vanilla products to those that are only suitable for professional investors, he said.
"Wealth management is a business that requires face-to-face services," Tai said. "We have a lot of flexibility."