Trump's China Tariffs Would Hit U.S. Firms More, Peterson Says
(Bloomberg) -- Donald Trump's proposed tariffs wouldn't hurt Chinese firms directly and instead would cause more harm to American multinational companies by imposing costs on their supply chains, according to the Peterson Institute for International Economics.
Products on the tariff list are largely inputs for U.S. producers, and the measures would decrease American competitiveness, raise costs for its manufacturers, and disadvantage the country's workers in global markets, according to a report this week by Mary Lovely, a nonresident senior fellow at Peterson in Washington, and Yang Liang at Syracuse University.
"The proposed tariffs will hit bilateral trade in fast-growing, knowledge-based sectors the hardest," the researchers said. "Rather than hitting the administration's intended target -- Chinese firms that may have unfairly obtained American technology -- the proposed tariffs would actually inflict damage on U.S. high-technology sectors."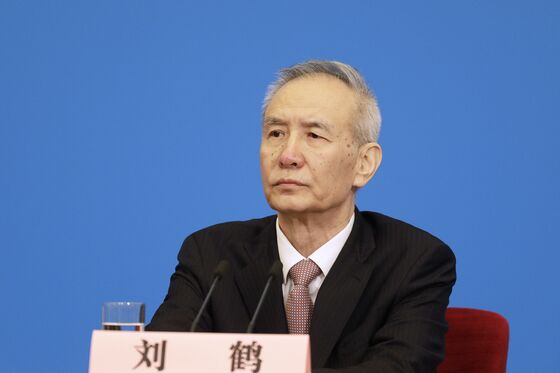 As Vice Premier Liu He returns to Washington this week for more trade talks, U.S. companies and business groups are lining up against Trump's planned tariffs on Chinese imports. Apple Inc. Chief Executive Officer Tim Cook told Bloomberg this week he opposed the president's approach to trade with China in a recent White House meeting and emphasized cooperation.
Trump said on Wednesday that trade talks are just getting started, adding that the U.S. hasn't seen China's list of demands in negotiations. The U.S. has threatened to impose tariffs on $150 billion of Chinese goods after alleging the country violated intellectual property rights, with Beijing saying it would retaliate with import barriers of its own.
U.S. Trade Representative Robert Lighthizer started to probe China's intellectual-property practices in August at Trump's request under Section 301 of the 1974 Trade Act, which gives the president broad authority to impose tariffs. Commerce Secretary Wilbur Ross said on Monday the tariffs would be designed to protect American companies after the USTR report found evidence of Chinese theft and forced transfer of advanced technologies.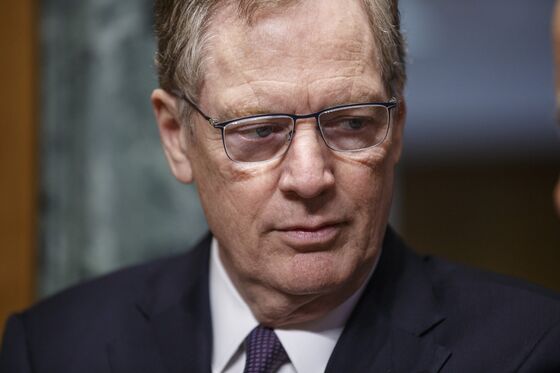 The tariffs outlined by USTR capture trade in high-technology goods, much of which originates from foreign-invested enterprises, the researchers wrote, citing China's customs data. Because the targeted products are largely capital and intermediate goods used for domestic production, the tariffs "are taxes on manufacturing in America," they said.
Foreign-invested enterprises were the source of 46 percent of total Chinese exports to the world in 2014 and 60 percent of the shipments bound for the U.S., the researchers said, citing a Zhejiang University study of China customs records. For industries that benefit more from separating innovation and labor-intensive production, such as computers and mobile phones, the share of exports to American shores was even greater, they said.
American multinationals like Apple and Nike Inc. "focus on marketing, design, and innovation, while outsourcing stages of the physical production process," the researchers said. They added that U.S. firms that turn to offshoring use their access to inexpensive foreign production to create more higher-paying as well as lower-paying jobs at home.
The duties are "20th century tools aimed at the knowledge embodying trade flows of the 21st century," they said. "Beyond the immediate damage to American competitiveness, trade restrictions push high-technology firms to locate elsewhere in the future. Tariffs can diminish trade flows, but ideas are easily relocated. American workers would bear the burden if high-value activity moves offshore due to the ill-conceived tariffs."
To contact Bloomberg News staff for this story: Jeff Kearns in Beijing at jkearns3@bloomberg.net
With assistance from Editorial Board