EDP Says Premium on $11 Billion Three Gorges Offer Is Too Low
(Bloomberg) -- EDP-Energias de Portugal SA said that the implied premium of the 9.1 billion euro ($10.9 billion) takeover offer from China Three Gorges Corp. is too low and undervalues Portugal's biggest energy company.
"The executive board of directors considers that the price offered does not adequately reflect the value of EDP and that the implied offer premium is low considering what is customary for European utilities where the offeror has acquired control," EDP, which is led by Chief Executive Officer Antonio Mexia, said in a regulatory filing on Tuesday. The board will issue its opinion "in due course" about other terms of the offer following the release of draft prospectus, EDP said.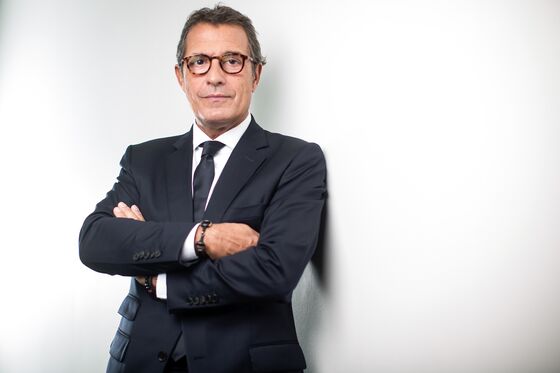 Shares of EDP surged the most in a decade to above the bid level on Monday, signaling that investors expect the Chinese utility, which is its biggest investor, to sweeten the offer to gain full control. For Three Gorges, which spent two decades building a hydro-power plant spanning China's Yangtze River, the deal would bolster its efforts to expand abroad and give it deeper access to markets in Europe, the U.S. and Brazil.
EDP rose as much as 1 percent to 3.435 euros in Lisbon trading on Tuesday after jumping 9.3 percent on Monday, the first trading day after the bid was announced. Three Gorges is offering 3.26 euros a share, 4.8 percent higher than the stock's closing stock price on Friday. EDP released a statement about the deal last night after Bloomberg News reported that executives planned to reject the offer.
China's biggest renewable-energy developer is already the largest shareholder of EDP with a 23 percent stake and is now seeking more than 50 percent. The government in Lisbon has indicated it's comfortable with the Chinese bid.
The deal would add to a wave of investments China has made overseas, both to earn a yield on its cash and to gain expertise in industries ranging from energy to telecommunications and transport. Concern about those deals has been mounting in the U.S. European Union governments have been divided in their response, with Portugal among those most supportive of inward investment.
"China Three Gorges is an ambitious company, with expansion already in international hydro, Chinese onshore wind and floating solar, and European offshore wind," said Angus McCrone, a senior analyst at Bloomberg New Energy Finance in London. "It may have to do better on bid price than the 5 percent premium so far offered for EDP."
The deal is subject to several regulatory approvals, including from the Committee on Foreign Investment in the U.S. Three Gorges said in the offer announcement on Friday that it doesn't rule out accepting some "mitigation measures" from that regulator.
The low premium offered by Three Gorges echoes the struggle by Fortum Oyj had last year in winning over investors in its bid for Uniper SE. The Finnish utility offered 8 billion euros to buy out the remainder of Uniper in September, immediately sending shares of the German power generator above the bid price. Most shareholders decided to keep their stock instead of tendering it. At least for now, Fortum has settled for a 47 percent stake it bought in Uniper from EON SE.
The EDP transaction would advance a wave of consolidation among Europe's leading utilities, which are acquiring assets and development skills in renewables as governments across the region crack down on pollution. EDP is one of Europe's leading developers of renewable energy, building mainly wind farms and hydro plants, and has expanded in markets including Brazil and the U.S.