'China Dream' Author Barred by Hong Kong Literary Festival Venue
(Bloomberg) -- The author of a novel critical of President Xi Jinping's slogan touting the Chinese Dream said he has been barred from speaking at the main venue of the Hong Kong International Literary Festival.
The writer, Ma Jian, said he was told that the Tai Kwun arts complex had canceled his two events scheduled for Saturday. While Ma said he wasn't given any explanation, he has previously complained about censorship of his works, including "China Dream," a new book satirizing one of Xi's signature campaigns.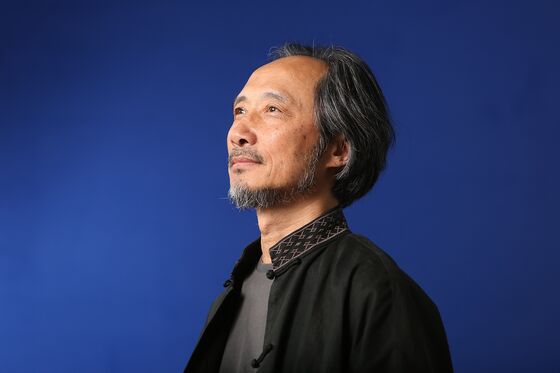 "Just been told that my two events at the Hong Kong International Literary Festival this week can no longer be held at Tai Kwun," the London-based writer said in a tweet early Wedneday.
In an email Thursday, Ma said he planned to arrive at about 4 p.m. Friday. "I am concerned that my entry will be blocked," he said. "It would not be wise to block my entry -- it would merely prove that everything I wrote about in my new novel is true."
Tai Kwun -- occupying the the site of a former colonial police barracks and jail -- is administered by the Hong Kong Jockey Club, which renovated it in a HK$3.8 billion ($485 million) project completed this year. The club is the city's largest taxpayer, holds a monopoly over local horse racing and gambling, and runs charities for the "betterment" of Hong Kong.
"We do not want Tai Kwun to become a platform to promote the political interests of any individual," Timothy Calnin, the complex's director, said in a Thursday afternoon statement. "We have therefore worked closely with the Hong Kong International Literary Festival to find a more suitable alternative venue."
The website of the Literary Festival advertised late Wednesday that Ma would speak at two events at Nan Fung Place, a venue in central Hong Kong, on Saturday.
Jason Ng, the president of PEN Hong Kong, the local chapter of a global writers' association that advocates for freedom of expression, said the cancellation by Tai Kwun "appears to be at the very least an act of self-censorship, which would add to a growing list of incidents of suppression of free expression in Hong Kong."
The move comes amid growing concern about efforts to tame dissent in the former British colony. In recent months, Hong Kong authorities have issued an unprecedented ban against a pro-independence party, and took the unusual step of denying a work visa renewal to a Financial Times journalist who presided over a talk by the banned party's leader.
Ma said he has been prevented since 2011 from entering mainland China, where his books are banned. He tweeted Nov. 1 that "China Dream" wouldn't be translated into Chinese in Hong Kong, alleging publishers were "too afraid."
The reported ban follows the cancellation last weekend of an exhibition featuring an artist critical of China due to what the organizer called "threats" by Chinese authorities.
Hong Kong's No. 2 official, Matthew Cheung, defended Hong Kong this week after some United Nations member countries -- and local civil society organizations, including the city's Foreign Correspondents' Club -- alleged Hong Kong's rule of law and its human rights environment were deteriorating.
Cheung told the UN Universal Periodic Review in Geneva that such concerns were "unwarranted, unfounded, and unsubstantiated," according to media reports.
"I don't know whether Tai Kwun came to this decision themselves, or whether China put pressure on them," Ma said. "But whether it was censorship or self-censorship, it is yet another sign of the slow death of Hong Kong's freedom."