These Charts Show How Markets Are Reacting to Ghosn's Arrest
(Bloomberg) -- Market reaction to the sudden arrest of Nissan Motor Co. Chairman Carlos Ghosn has been swift, with shares of the three partner companies he was involved in tumbling as investors digested the implications for the automotive alliance.
Nissan slumped as much as 6.5 percent to an August 2016 low, while Mitsubishi Motors Corp. tumbled the most since April 2016 in Tokyo Tuesday. The news of the sudden downfall of Ghosn, also chairman of Mitsubishi Motors and Chief Executive Officer of Renault SA, amid allegations of financial misconduct hit after the trading ended in Japan Monday.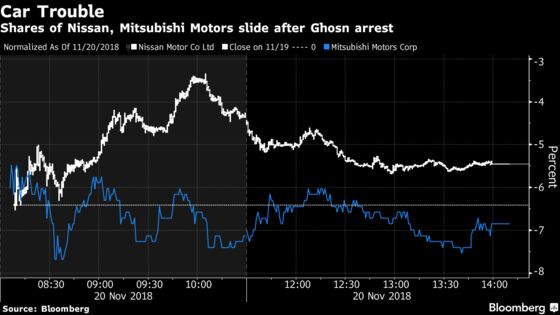 Earlier in Europe, Renault sank to a 2015 low, after falling as much as 15 percent. The automaker is down 30 percent for the year, set for its biggest annual loss since 2011.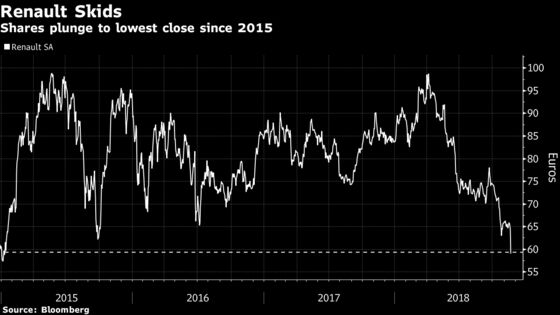 The cost to insure Nissan's debt surged the most since January 2016 on Monday in the wake of the news. Credit-default swaps protecting Nissan's debt against non-payment using five-year contracts jumped 14 basis points, according to CMA data.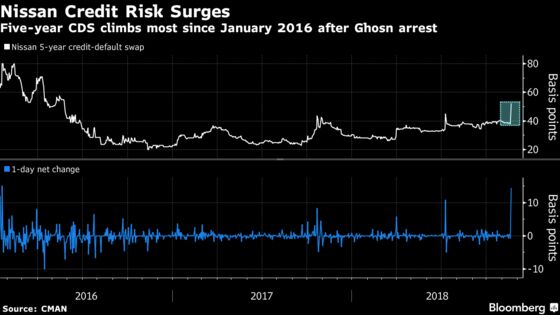 Nissan's two-year notes fell through all-time lows in the wake of the arrest. The long-term credibility of Nissan is at risk after Ghosn's arrest and ratings companies will likely put the company on credit watch, Daiwa credit analysts led by Toshiyasu Ohashi said in a report Tuesday.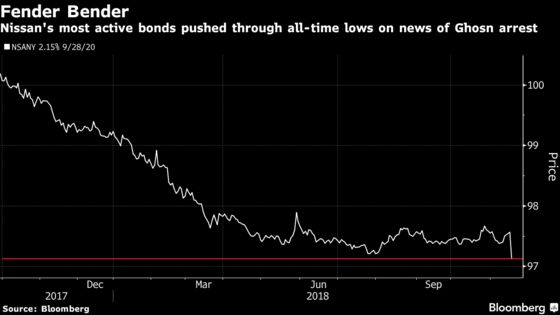 All in all, the news wiped about $4.5 billion from the market values of the three partner companies.