A New Four-Hour Justice League Is Easier to Watch Than the Original
(Bloomberg Businessweek) -- In 2017, Warner Bros.' Justice League pit Superman, Batman, Aquaman, Wonder Woman, and a cast of lesser characters against an alien bent on world domination. Reviews were unkind. The New York Times called it "a confusion of noise, visual clutter, and murderous digital gnats." Rotten Tomatoes gave it a dismal 40% score.
For a subset of superfans, this wasn't just a disappointment, it was an unforced error. The movie's initial director, Zack Snyder, famous for the 2006 homo-fascist bloodbath 300, had been given the keys to the DC Comics kingdom and entrusted to create its answer to Marvel's Cinematic Universe.
But Snyder's first attempts fell flat, and, after his family suffered a tragedy, risk-averse studio executives eventually took over the project. He was replaced by Joss Whedon, who, with two Avengers blockbusters under his belt, rewrote and reshot the bulk of the film. The Justice League that hit ­theaters was, at least in the Snyder camp's telling, a sad shadow of the original. To date, there are more than 230,000 #ReleaseTheSnyderCut posts on Instagram. Fans erected billboards and paid airplanes to fly banners over Comic-Con in 2019.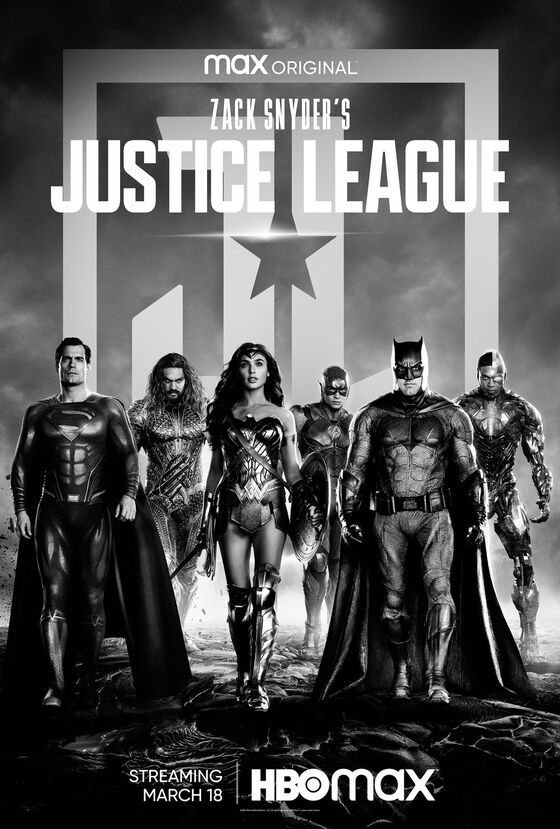 The movement probably would've been consigned to the hashtag graveyard if not for pandemic-related lockdowns in Hollywood, which bulldozed production schedules and left many in the industry idle. Snyder's version had already been shot; all that was left was to add a new score by Tom Holkenborg, reedit, and add special effects. Facing an ­uncertain slate of releases and suddenly seeing the value in the project's resurrection, Warner Bros. Pictures, HBO Max, and DC decided to invest $70 million (at least) to rehabilitate Snyder's footage.
The result, Zack Snyder's Justice League, will stream on HBO Max starting March 18. Having watched all four hours and two minutes of it, then gone back to watch the original Justice League's one hour and 59 minutes, and then watched Snyder's 2016 prequel, Batman v Superman: Dawn of Justice, I can confidently say the Snyder cut is, on the whole, much better. Whether that reflects his storytelling abilities or that he had twice as much time to tell that story remains an open question.
Snyder's movie begins in a world that's mourning Superman (Henry Cavill), who's thought to be dead. (Spoiler: He isn't.) Batman, aka Bruce Wayne, aka Ben Affleck, is in a sort of "dad trying to wrangle the kids into the car" role until he, for unexplained reasons, deduces that the Earth is in imminent danger. He sets about gathering a loose band of misfit deities.
There's Wonder Woman (Gal Gadot), who flies, punches things, carries a sword, bangs her forearms together to create explosions, and has mother issues; Aquaman (Jason Momoa), who breathes underwater, carries a trident, is very strong, and also has mother issues; The Flash (Ezra Miller), who is very fast and has father issues; and Cyborg (Ray Fisher), a former football star whose scientist father used alien technology to turn him into a half-man, half-machine. Cyborg—you guessed it—has father issues.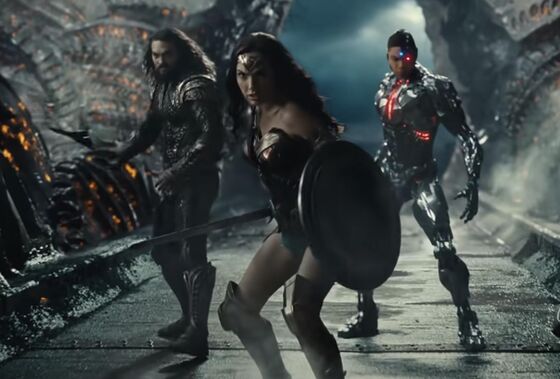 In the original film, these Freudian test cases disguised as superheroes gathered to fight an alien named Steppenwolf who, as Batman knew all along, wanted to turn Earth into a dystopian hellscape. In Snyder's cut, Steppenwolf is still there, but he's working at the behest of an even more ominous alien warlord named Darkseid. I assume the plot, at some point, made sense to someone.
Snyder's Steppenwolf looks and sounds dramatically different from the villain in the original film, and watching the two versions back-to-back is a reminder of how much you can change when the majority of your characters are computer-­generated. Among the many minor alterations: When characters are killed, they bleed, something the filmmakers of the first version sanitized, presumably to achieve a PG-13 rating.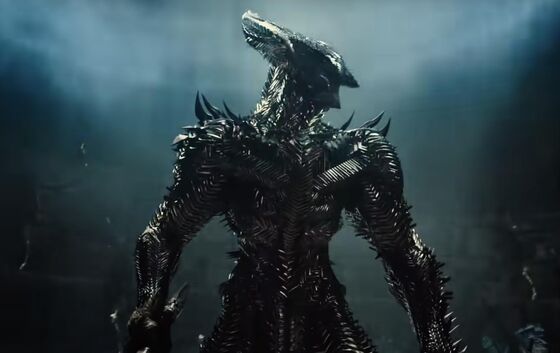 Four hours is a significant time commitment, but Snyder has broken it up into six "chapters," and that works surprisingly well. The feeling is closer to a special miniseries. It makes a compelling argument for turning bloated superhero vehicles into slightly longer, streaming-first products: There's just no good way to gracefully jam a dozen characters into a ­traditional-length action movie.
For all that extra run time, though, there are still unanswered questions. Why do all the superheroes live in America and Western Europe? And why does Aquaman take off his shirt to get in the water, but not his jeans? Actually, never mind, I should just keep my mouth shut: Two Justice Leagues is more than enough.