With 2020 Hits, Netflix Is Rewriting the Summer Blockbuster Script
(Bloomberg Businessweek) -- While putting the finishing touches on his latest movie, Spenser Confidential, director Peter Berg worried viewers wouldn't laugh. The film, an action-comedy modeled after Lethal Weapon and Die Hard, relies on humor to break the tension between explosions and firefights. The movie had thrilled audiences in test screenings. A theater packed with 300 people gave it an average score of 96—the highest of his career. But Spenser Confidential wasn't going to appear in theaters. It would be available exclusively on Netflix, the world's most popular paid streaming service.
This is new ground for Berg, the 56-year-old filmmaker behind Hancock and Lone Survivor. In the past two decades he's directed 11 movies that have collectively grossed more than $1.5 billion at the box office. He attributes their success to the power of a shared experience. When people cried during Patriots Day or Friday Night Lights, their emotion affected everyone in the theater. "I don't know how those experiences play out when people watch them by themselves, or on a TV or a computer," Berg says from his home in Los Angeles.
Regardless of the experience, the impact surprised him. Not long after Spenser Confidential premiered on March 6, fans sent him direct messages on social media sharing their favorite moments, and friends texted congratulations. Berg has been wearing a mask in public during the pandemic, but that didn't stop strangers from approaching him whenever he left his house. The volume of inbound messages grew by the day. Based on his unscientific gauge, he felt like he had a hit on his hands. Maybe his biggest ever.
In April, Netflix Inc. said 85 million households watched Spenser Confidential in the first four weeks after its release, the third-­largest film opening in company history. In comparison, about 76 million tickets were purchased to see 2018's Black Panther during its entire run in theaters in North America.
While rivals scoff at Netflix's metric, which counts anyone who watches at least two minutes, it's clear the company is satisfied. Berg and star Mark Wahlberg have signed on for a sequel, drawing again from Robert Parker's bestselling novels.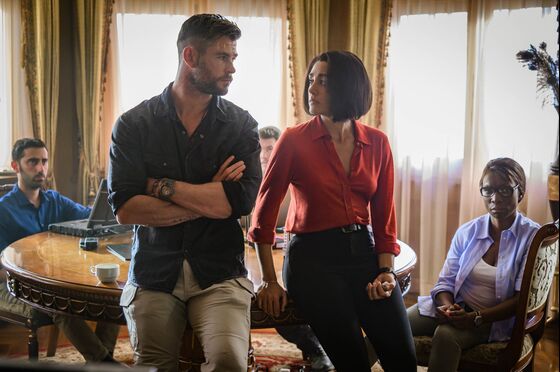 Spenser Confidential marked the start of the first summer season in history when all of thebiggest block­busters have opened online. With theaters shut down around the world, Netflix has released more than 30 movies since mid‑March, drawing huge "crowds" with another action film, Extraction, starring Chris Hemsworth, as well as the comedy The Wrong Missy. Extraction has been viewed by more than 100 million households; The Wrong Missy, more than 60 million. Rival studios, meanwhile, have shifted movies once destined for theaters to their own streaming services or online rental, releasing Trolls World Tour, Hamilton, and The King of Staten Island that way.
Theater chains have dismissed this year as a one-off phenomenon because of the global pandemic. Studios are still eager to release big blockbusters such as the live-action Mulan and the new James Bond film in theaters. Christopher Nolan, the director of Inception and The Dark Knight, hopes to use his movie Tenet to reopen theaters in August. (Warner Bros. has already pushed back the release date twice.)
Yet with each streaming hit, many filmmakers and Hollywood executives are starting to believe this year has provided a glimpse into the future.
"We're living in a radically different time in terms of how people appreciate viewing content; whether that's good or bad, I don't know. It's just a real thing," Berg says. "There are people who've watched Spenser on their phones, on their iPads, on their computers, and on their TVs. For them it's been very satisfying." Once adamant that his movies play on the big screen, Berg observes that missing out on theaters this time "didn't really feel that relevant to me." He's working on two more projects with Netflix, including a scripted series about the Sackler family behind opioid maker Purdue Pharma LP.
It wasn't long ago that a director like Berg would have dismissed Netflix out of hand. Most filmmakers were initially reluctant to make movies for the internet, which felt like making a TV movie. ( That's not a good thing.) When given the choice between Netflix and another studio, they typically pick the path that involves the widest release in theaters. The preference is both artistic and financial. Filmmakers want to see their work on the biggest screen possible—and they can make more money if they do. Robert Downey Jr. made $20 million upfront for Avengers: Endgame, according to Deadline, and $55 million more from his share of the profits. While Netflix might offer Downey more upfront for a movie, it doesn't pay any money on the back end.
But in the past few years, filmmakers have had a harder time getting anything made through the traditional ­system. Hooked on the profitability of comic book movies and sequels, major studios have closed their independent divisions and, save for Oscar season, all but given up on the midbudget drama.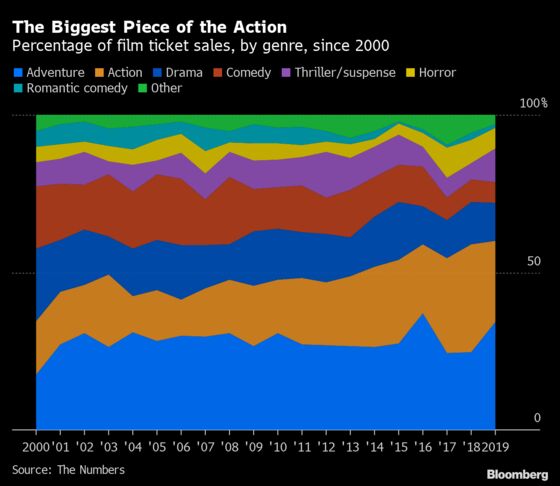 Even comedies have become a scarce commodity—the genre's share of annual ticket sales has plunged more than 50% since 2013, according to the ­movie-business data site the Numbers. All 10 of the highest-grossing films in the world last year were either comic book movies, sequels, or remakes—and only one of them was set in anything approaching the real world. (It was Joker.) "Outside of Marvel and Star Wars, it's becoming harder to get people in the cinema unless it's a big event," says Hemsworth, known to millions as Thor.
This created an opportunity for Netflix, which has been happy to make the movies other studios have forsaken. Its first original projects were low-budget, independent films, the kinds that premiere at festivals such as Sundance and Toronto. The service then expanded into comedies, both sophomoric (Adam Sandler's The Ridiculous 6) and ­romantic (To All the Boys I've Loved Before), before tackling serious drama with Alfonso Cuarón's Roma and Martin Scorsese's The Irishman—and giving filmmakers the kind of creative freedom they relish. Last year the company earned the most Oscar nominations of any studio, the first time a streaming service had done that. The list of movie stars and filmmakers working with Netflix this year includes George Clooney, David Fincher, Ron Howard, Meryl Streep, and Charlize Theron.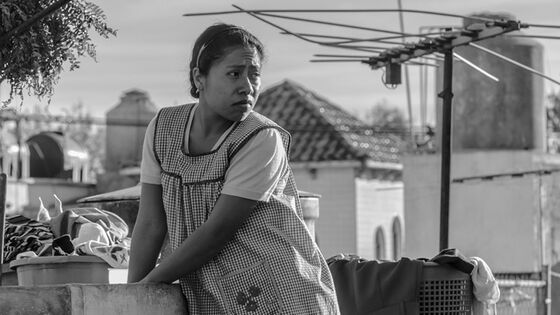 "It's one of the first places I've pitched things where studios might say, 'It's too much for us,' and [Netflix] says, 'Give us more,' " says Theron, who stars in The Old Guard. Based on a graphic novel about a team of immortal mercenaries, the movie was released to generally positive reviews on July 10. Once scheduled in between Minions: The Rise of Gru and Tenet, it now has the first half of July to itself. (Well, it's one of about 60 new films, shows, and specials to be released by Netflix this month. But most of the service's myriad projects aren't aimed for huge audiences or awards prestige­.)
The trio of Spenser Confidential, Extraction, and The Old Guard is a watershed moment for Hollywood. Action movies anchored by stars usually rule the summer box office, having ­turned Tom Cruise, Will Smith, and Bruce Willis into global ­celebrities. Now it's the latest genre people expect to watch at home. "Those big-movie-star, big-actor-driven projects have really been hitting home," says Scott Stuber, the head of Netflix's film division. "Action is something we needed to move into as a big global company."
The breadth of films available at home keeps growing, and it seems clear this summer will accelerate a trend years in the making. Moviegoing in the U.S. and Canada sank to a 92-year low in 2019, when people averaged fewer than four films a year. Unwilling to surrender the other 48 weekends to Netflix, rivals Disney, Comcast, and AT&T have conceived slates of movies for their respective streaming services Disney+, Peacock, and HBO Max. Walt Disney Co. is making the sports drama Safety and the family drama Clouds, and HBO Max has filmed movies starring Streep and Seth Rogen.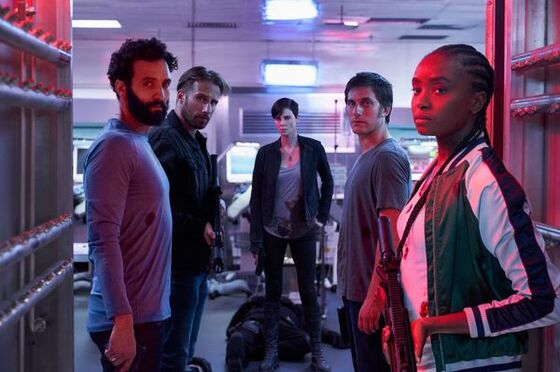 The longer theaters stay closed, the more studios experiment with models, and the more customers get used to seeing new movies at home. ViacomCBS Inc., which previously sold many projects to Netflix, pulled its latest SpongeBob Squarepants movie from theaters and will release it for online rental before putting it on its streaming service, CBS All Access. Warner Bros. employed a similar strategy with Scoob!, which is on HBO Max. (AT&T Inc. owns both HBO and Warner Bros.) Comcast Corp.'s Universal Pictures has been the most aggressive in collapsing the lag time between when a movie appears in theaters and is available at home, and its success with Trolls World Tour and The King of Staten Island has convinced its leadership that this model is here to stay.
Not every filmmaker will embrace streaming. Nolan has said he will never work with Netflix, and Scorsese chose to stick with a more traditional release for his next project. Studios remain committed to giving their biggest movies a long run in theaters, and not just because theaters have threatened them if they don't. They can still make more money with certain projects from a full run in theaters. Avengers: Endgame earned $900 million for Disney, making it last year's most profitable film. Netflix didn't make that much as an entire company in any quarter of 2019.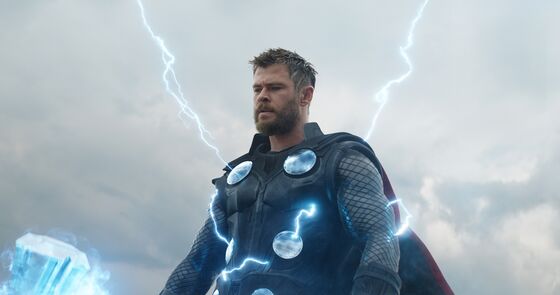 But the number of movies that require a full three-month run in theaters is dwindling.
"Why do we make movies? We make it for an audience," says Gina Prince-Bythewood, director of The Old Guard. Like Berg, Prince-Bythewood was reluctant to work with Netflix at first. She wanted to see her movie on the big screen.
But she changed her mind when she considered the opportunity in front of her. Throughout her career, she's been told that people outside the U.S. don't want to see ­movies with Black stars. Two of her three previous films didn't even get a proper international release, and the third, The Secret Life of Bees, made 95% of its money in North America. Netflix released The Old Guard in more than 190 countries on the same day. "Ultimately," she says, "you want the biggest audience to see the work."