Why Johnson & Johnson Is in Bankruptcy Court Even Though It's Not Bankrupt
(Bloomberg Businessweek) -- Johnson & Johnson is among the wealthiest and most successful businesses on the planet. With a stock market value of about $430 billion, it's one of 30 constituents of the Dow Jones Industrial Average. The health-care and consumer-products giant holds about $25 billion in cash, and it's one of just two companies with a perfect credit rating from both S&P and Moody's. Which is why it's so unusual that it decided to lean on the protection of a federal bankruptcy court in Charlotte.
J&J itself isn't bankrupt—instead, it has split off a new unit essentially designed to go broke paying legal liabilities. It's part of a maneuver to deal with about 38,000 lawsuits, mostly filed by women who claim one of the company's oldest products, baby powder, causes ovarian cancer. J&J already paid $2.5 billion to about 20 women earlier this year. The new subsidiary, called LTL Management, was created to take responsibility for resolving the baby-powder lawsuits. Almost immediately after it was formed LTL filed for Chapter 11.
The corporate shuffling won't get J&J entirely off the hook. The company has promised to put at least $2 billion into LTL—about half what it previously offered to settle almost all the cases. But the move could strengthen J&J's hand in negotiations with plaintiffs. Under bankruptcy rules, LTL is able to temporarily halt all the lawsuits it faces. Bankruptcy can also allow LTL to set up a trust fund to pay all legitimate claims for injury, including any that arise in the future.
In other words, it helps make the costs of baby-powder liability more predictable for J&J shareholders—who may worry at least as much about uncertainty as they do about the size of a loss. Earlier this year, J&J had been fighting every lawsuit in court, arguing that the science showed there was no connection between baby powder and ovarian cancer. The company has now switched its approach and is trying to deal with the lawsuits in one place, instead of spending millions every month for decades fighting in courts around the country, J&J lawyer John Kim testified.
He told U.S. Bankruptcy Judge Craig Whitley that it often takes many years for some of the diseases caused by the harmful substances allegedly in baby powder to develop. "If litigation continues for the next 60 years," and victims keep winning big awards, "no company could survive that," Kim said. Lawyers for the alleged baby-powder victims say J&J is trying to use bankruptcy law to stop their clients from having their day in court and ultimately to pay less. They say if J&J needs to be protected by Chapter 11, the whole company should file.
At the heart of J&J's strategy to split the company is something known, confusingly, as a divisional merger. It's more familiar nickname is the Texas Two-Step, because it relies on laws in the Lone Star State. Democratic members of Congress have advanced a bill banning the tactic, which they say lets rich corporations exploit rules written decades ago to help businesses compensate victims of asbestos poisoning.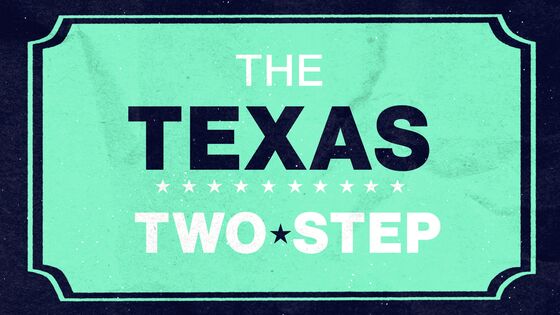 Step one of J&J's legal dance involved scrambling the company's corporate org chart and creating a series of new business units in Texas, which were then converted into two cousin companies owned by J&J. One cousin inherited J&J's consumer business, worth billions of dollars, while the other got the baby-powder lawsuits. Step two happened about 72 hours later, when the poor cousin, LTL, switched from being a Texas corporation into one in North Carolina, where a judge has allowed the strategy before, and filed for bankruptcy.
For decades, industrial companies have relied on bankruptcy rules to resolve asbestos lawsuits. Asbestos was once used in everything from insulation to automobile brake pads. (Many of the suits aimed at J&J claim asbestos is also in baby powder.) Asbestos is known to cause severe lung disorders that can be fatal. Dozens of major companies either filed Chapter 11 themselves or put an asbestos-tainted unit into bankruptcy to set up a trust fund to cover victims. Examples include Rust-Oleum paintmaker RPM International, Pittsburgh Corning Corp., and specialty chemical giant W.R. Grace & Co.
The Texas Two Step is different. It sets up a brand-new company that typically has no business operations. Georgia-Pacific and a handful of other companies used the Texas Two Step to win a halt to all the lawsuits they faced without having to file bankruptcy themselves.
J&J may have trouble making the strategy work as designed. It's still an open question whether J&J, the parent company, will be able to benefit from the halt on lawsuits the way LTL can. In a win for J&J, Judge Whitley decided on Nov. 10 to block suits against the parent for 60 days. But the case is now headed out of Charlotte to another judge. Whitely ruled that the case should be handled in a federal court in New Jersey, where J&J is based; the Texas Two Step has never been attempted in U.S. courts there. Whatever happens, it's likely both sides are in for a protracted fight—not only about the cases of the people who say they were sickened, but also over some dizzying points of corporate and bankruptcy law.
 
Read next: The Hunt for the Riskiest, Most Lucrative Patients