When Steph Curry Wins, Sales of Golden State Cider Spike
(Bloomberg Businessweek) -- Golden State Cider's success has a secret ingredient: the Golden State Warriors. While the only thing the drink and the basketball team have in common is their name, Golden State Cider has seen its fortunes rise with those of the reigning NBA champs, says the company's chief executive officer, Chris Lacey. "When the Warriors are in the finals, a lot of people purchase GSC in stores, and many bars offer GSC specials as well," he says. Lacey hasn't met Warriors All-Star Stephen Curry, and doesn't know if he drinks the cider, although the product is on the menu at International Smoke, the Bay Area restaurant co-owned by Curry's wife, Ayesha. "We're one degree of separation and a couple million dollars in sponsorship away from him," says Lacey.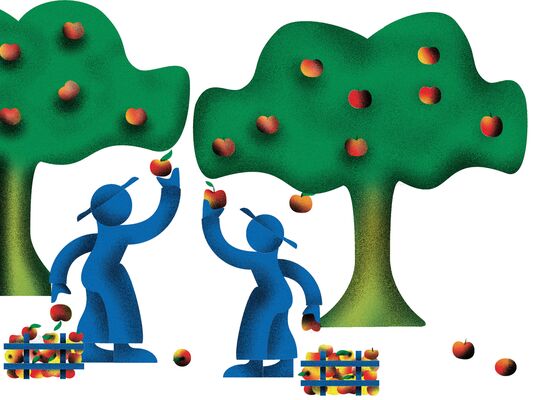 Devoto Orchards is founded in Sebastopol in Sonoma County, selling apples at farmers markets and to Bay Area restaurants.
Selling apples becomes a challenging business model. Pinot noir vineyards begin replacing orchards in Sebastopol, and Sonoma County real estate prices hit an all-time high: The median home price is $619,000.
Curry finishes his first season with the Warriors; future Golden State Cider founders Hunter Wade and Jolie Devoto travel to Italy and Spain to study wine- and cider-making.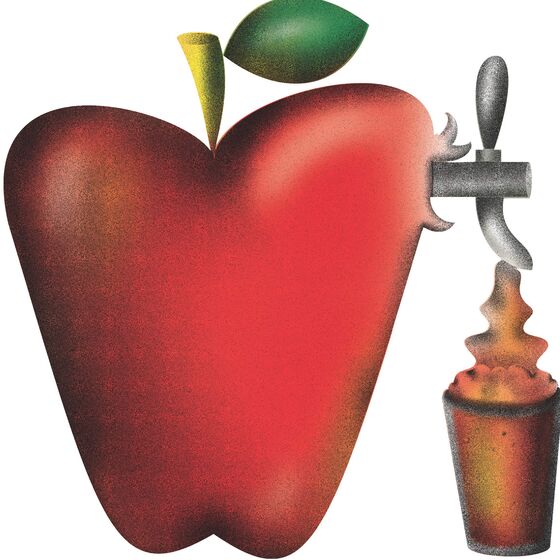 Alongside its apples, Devoto Orchards begins selling 750-milliliter bottles of heirloom cider at Bay Area farmers markets.
Devoto Orchards introduces the Golden State Cider brand with a portfolio of four core ciders, including the flagship Mighty Dry, which accounts for half its sales. For a new name, says Devoto, "we thought Sonoma County, maybe San Francisco, and then said, 'Why not the whole Golden State?' "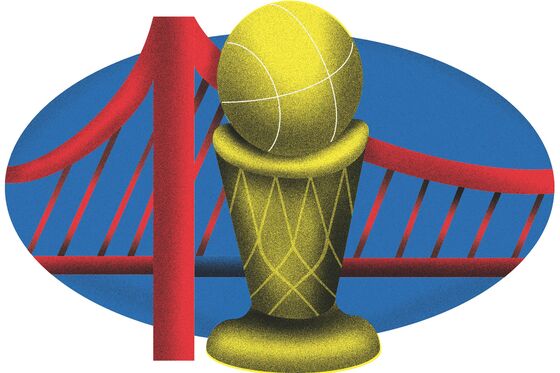 The Warriors win the NBA Finals, and GSC reaches $1 million in sales in 2015, according to Lacey.
GSC outsells beers and ciders at all 43 Whole Foods Northern California stores. Golden State forecasts an increase in production from 2018's 20,000 barrels to more than 30,000 in 2019.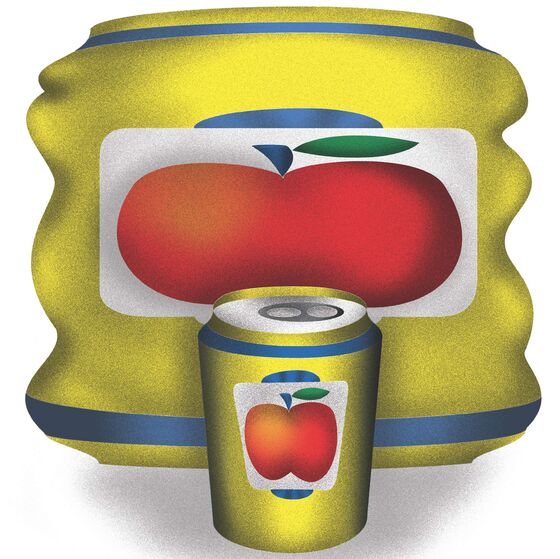 In April, GSC will move into a 30,000-square-foot facility in nearby Healdsburg, and in May, Golden State Cider Taproom will open in Sebastopol on the site of an old apple mill. "Just in time for the playoffs," says Lacey.
To contact the editor responsible for this story: Dimitra Kessenides at dkessenides1@bloomberg.net