Finding a Rehab Facility Shouldn't Be This Hard
(Bloomberg Businessweek) -- In 2016 and 2017, Max Jaffe's younger sister received a series of Facebook messages from a guy she'd met during her roughly 12 years as a drug addict.
"Yo if you know anyone that needs detox or residential im getting 3300 per client willing to split however u think fair," read one. "I'd honestly even put you on a clean check fraud hustle and get you 2K tomorrow," read another. Accompanying these messages were photos of drugs—including a 23-gram block of cocaine—and money, including a fan of $100 bills.
The guy was a patient broker, Jaffe says, paid by rehab facilities to help bring in patients. He certainly didn't care if Jaffe's sister—or any other addicts she might know—ever got clean. Watching the broker prey on his sister infuriated Jaffe, but he also knew it wasn't the only obstacle she faced. He'd managed to rescue her from a crack house in Santa Monica, Calif., a year earlier, only to struggle finding a local, reputable rehab facility that was qualified to treat her addiction and her depression, accepted her obscure insurance plan, and didn't have a monthslong waiting list. He enlisted his best friend, Stephen Estes, to help. "There are tens of thousands of treatment centers in the country, and two savvy guys couldn't find a single one to help us when we needed it," Estes says.
In March 2018, the friends launched WeRecover, a search engine aimed at simplifying the labyrinthine process of getting addicts into qualified treatment facilities—and dismantling the broker system in the process. Patient brokering is already illegal, and in the last two years, the U.S. House of Representatives has held hearings on patient brokering and ethical advertising by addiction centers in an attempt to clamp down on it. In December the National Association of Addiction Treatment Providers adopted a new code of ethics stating that "members may not buy or sell patient leads, members may not engage in the practice of patient brokering, and members must be transparent regarding their identities and services." But in the absence of simple, safe ways for addicts to find care, brokers continue to thrive.
Those searching for rehab services on WeRecover plug in their personal details, medical history, and financial information, and an algorithm pulls up a list of reputable facilities, along with the number of available beds at each one. It will also estimate the costs associated with treatment, including what insurance will cover for a typical stay and what clients will be responsible for out of pocket. Clients can then request an introductory conversation. "It's comparative shopping—the Kayak of treatment centers," says Estes, referring to the online travel service. "Clients come to the site, and within five minutes they have offers from facilities." The entire process is free for users, while facilities pay for access to clients.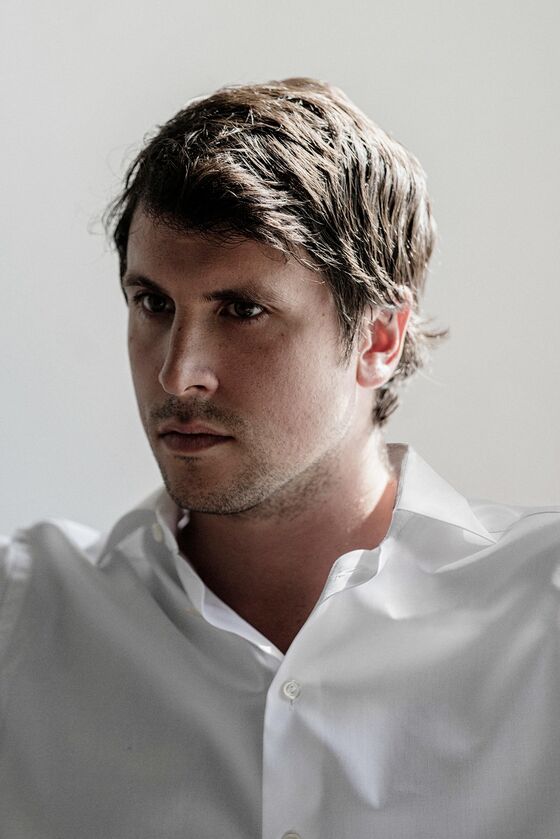 According to the U.S. Surgeon General, 27 million Americans reported using illegal drugs or abusing prescription drugs in 2015, while only 1 in 10 people with a substance abuse disorder received treatment. The rate of Americans dying from drug overdoses has skyrocketed, up 18 percent a year from 2014 to 2016, per the CDC. The patient broker's business model is based on the assumption that most addicts will cycle in and out of sobriety. In fact, if a person is sober for two weeks or more, insurance likely won't cover her treatment, so some brokers actually encourage patients to relapse. Furthermore, the sicker the addict, the more a facility can bill the addict's insurance, which means the more it's willing to pay a broker. Imagine an addict at rock bottom going through the frustrating process Jaffe and Estes experienced, and it's not hard to see how the patient broker's services might seem attractive. But the broker's incentive isn't to find the best care for the patient, just the most lucrative.
Jaffe and Estes estimate that since March, close to 5,000 people—about 240 each week and doubling month-over-month—have found a rehab placement through WeRecover. Upwards of 130 private rehab centers in 21 states, though largely concentrated in California, have signed up to work with the company. They pay a flat fee to speak with potential patients, regardless of whether the client ultimately checks in. It's money they're willing to pay, the founders say, because it's cheaper than both traditional marketing and patient brokers' fees. Estes claims that some facilities have stopped using patient brokers altogether since WeRecover's listings went up—although since patient brokering is a felony, no representative of a rehab clinic would confirm this. WeRecover also has a database of searchable contact information for more than 11,400 public facilities, including ones that take Medicaid or don't require insurance. None of these centers pays WeRecover—Estes says most don't even know they're listed on the site.
Though it's still modest in size, WeRecover's database is the country's most comprehensive—and accurate—rehab search engine to date. The Substance Abuse and Mental Health Service Administration has a directory, searchable by location, of just over 12,000 facilities, but it doesn't help patients know if a facility takes their insurance, what they'd have to cover out of pocket, or whether there are available beds. If you search for rehab facilities on Google, one of the top hits is likely to be Rehabs.com, a site that promises to connect users to "thousands of quality rehab centers"; Estes says this is misleading, since the site's help line connects callers solely to facilities run by American Addiction Centers, which owns Rehabs.com. (An AAC spokeswoman said the Rehabs.com website is completely transparent about the help line's affiliation with AAC and that the site also offers scores of non-AAC facilities listings.)
WeRecover has raised $3.25 million from funders such as Crosslink Capital (Casper, Ancestry.com) and Struck Capital (Postmates). The two co-founders now lead a staff of 14; Jaffe's focus is on building user relationships, while Estes oversees growing the list of participating treatment centers. They hope to list at least one facility in each of the 50 states by the first quarter of next year, and eventually they want to add a Yelp-like component, letting clients leave reviews and ranking listings according to their sobriety success rates—an endeavor complicated by the fact that there's no standard definition of success for rehab facilities. "Some measure success by how many people complete their 30- or 60-day program," says Estes. "Others count the percentage who are sober for one year," while a very few rate success by what percentage of clients have never relapsed.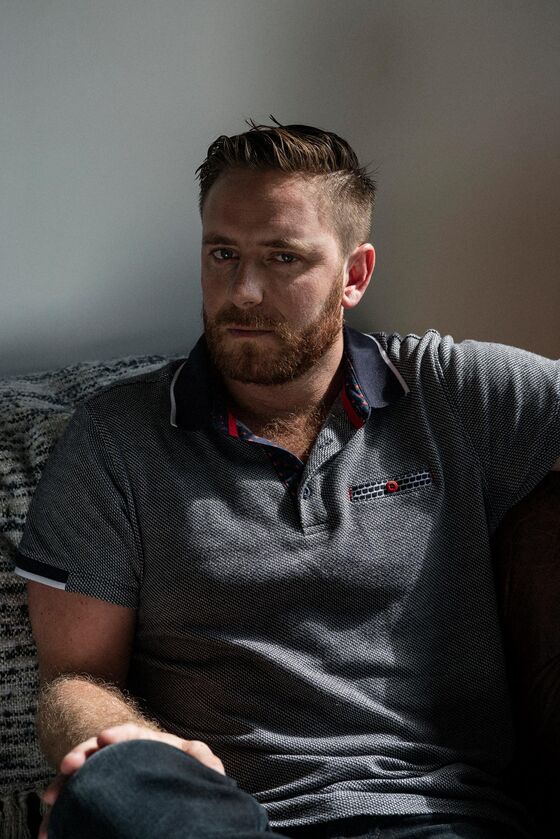 One of these is Tree House Recovery, a medication-free, men-only rehab with facilities in Orange County, Calif., and Portland, Ore. It's admitted about 10 clients through WeRecover. Typically, says Tree House Chief Executive Officer Justin McMillen, "out of 30 or 40 client calls, only about 8 percent have the right insurance or fit Tree House's intake criteria." WeRecover helps eliminate those false starts. "They're streamlining the process and giving us a person who's already right from a financial standpoint, and level of care, and type of treatment," McMillen says. "They're saving our admissions guys time."
McMillen says that in streamlining the process for clients—and especially cutting out patient brokers—WeRecover could help people get sober faster. "We treat clients who have been to 8, 10, 12 treatment centers before they come to us. They're passed around," he says. "One of the problems is that if you end up in the wrong care, you're exposed to a negative environment that can make the situation worse."
Public health experts caution that a database like WeRecover isn't a cure-all, however. "We need to integrate treatment options within mainstream health care," says Lindsey Vuolo, associate director of health law and policy at the New York-based Center on Addiction. Medical schools don't routinely train doctors on how to screen for or even help patients treat addiction, Vuolo adds. Until patients—who likely don't fully understand their own medical condition or treatment needs—are no longer in charge of securing their own care, the system will continue to be inefficient.
Jaffe and Estes learned this firsthand. After a month of searching for a facility for Jaffe's sister, the friends were referred to a man named Johnny. He was a patient broker, though less malicious than the man who would later message Jaffe's sister. Like many brokers, he was running what he considered to be a legitimate business—not luring customers with drugs or money but simply filling a gap in the market. The friends didn't want to use Johnny's services, but when he produced a facility that took the right insurance and had an open bed, they felt cornered. In November 2015, Jaffe's sister checked in.
The program turned out to be a terrible fit. Jaffe's sister didn't sober up and is still struggling with her addiction. "We're in a strange dilemma," Estes says. "We started a company to help Max's sister, and she's still not cured. It shows how difficult addiction is to battle."
To contact the editor responsible for this story: Jillian Goodman at jgoodman74@bloomberg.net